How Prince William And Kate Middleton Are Coping With Megxit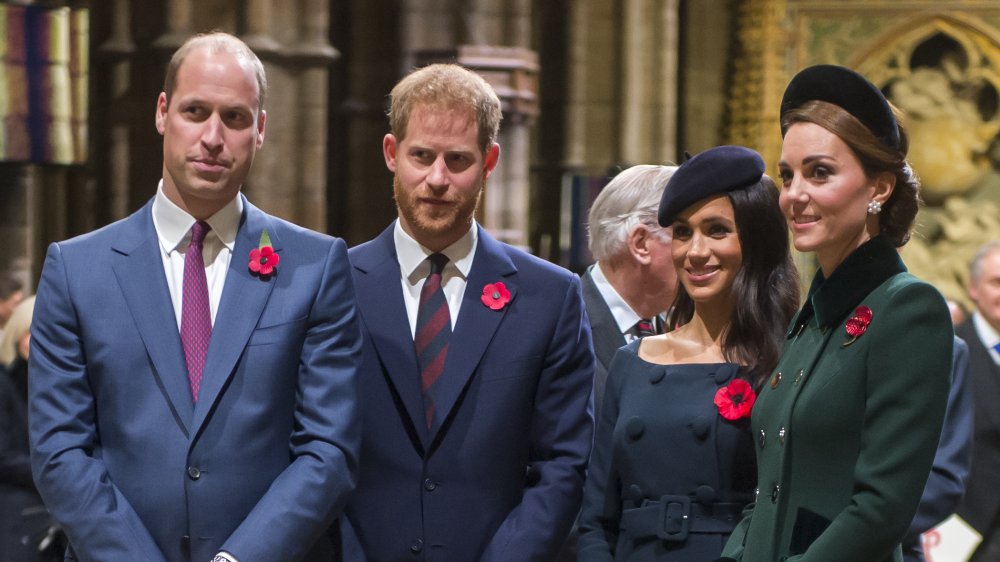 Wpa Pool/Getty Images
Queen Elizabeth may be publicly lending her support to Prince Harry and Meghan Markle in the midst of the drama that's arisen over their decision to leave their roles as senior members of the royal family, but how is the rest of the family coping? Well, Prince William and Kate Middleton attended their first royal engagement of 2020 on January 15 and Harry's brother made it clear that they're ready to tackle what's ahead.
"It's sometimes trying to get people to understand that it's OK to have these challenges," William said, according to Us Weekly. While speaking at Bradford Hall in West Yorkshire on Wednesday, Jan. 15, 2020, the prince continued, "We just need to deal with them and we need to move forward rather than just be stuck in paralysis and pretend they don't happen."
"If we can replicate that more in this country, then that can only be for good, bringing everyone together," William added. "Which is slightly part of the reason why we want to get around the U.K. now, and see as many places in the U.K. we may not have been to very much to try and understand some of the more complex challenges, some of the slightly more tucked away challenges that people find hard to talk about."
Harry and Meghan seem to be thinking along the same lines as William because both the Duke and Duchess of Sussex are ready to face the challenges ahead. That's why they're both getting back to work amidst the royal drama.
Harry and Meghan have returned to work in the wake of Megxit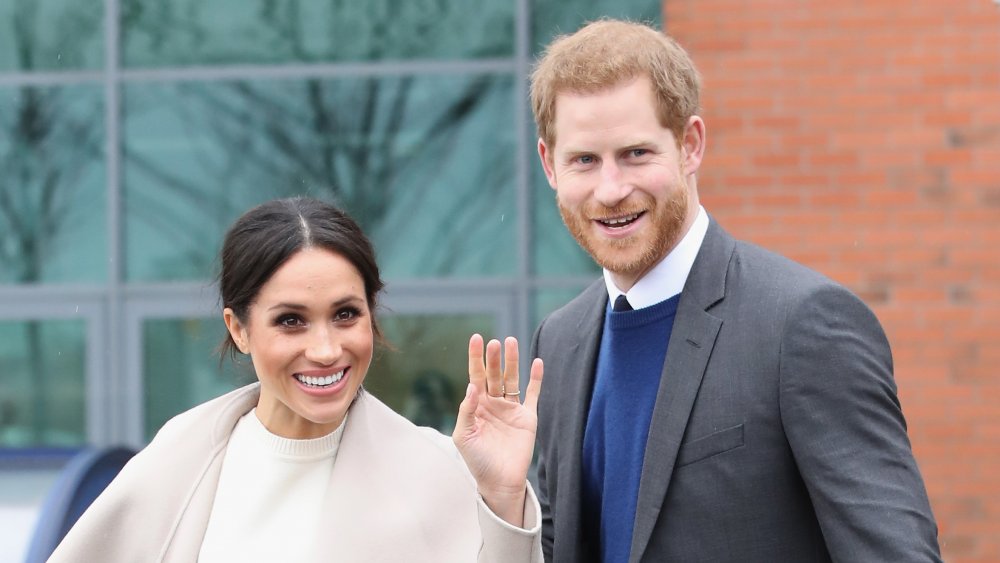 Chris Jackson/Getty Images
Prince William and Kate Middleton aren't the only ones who have stepped out during the current royal drama. Prince Harry and Meghan Markle have also returned to work amidst Megxit turmoil.
Harry took to social media to make his return to the public eye. "In 2022, the Invictus Games will travel to a new country," the prince said in a video that was posted to Invictus Games Twitter account on Wednesday, Jan. 15, 2020. Announcing that the 2022 competitions will take place in Dusseldorf, Germany, Harry also revealed that both Belgium and the Republic of Korea will be "join[ing] the Invictus family."
Speaking of family, Markle flew back to Canada shortly after releasing the announcement about her and Harry's imminent departure to be with their son, Archie. However, she's not sitting back and taking a holiday. On Tuesday, Jan. 14, 2020, the Duchess of Sussex visited a women's center in Vancouver. "Look who we had tea with today!" the Downtown Eastside Women's Centre posted on Facebook along with a photo of the royal and a group of women. "The Duchess of Sussex, Meghan Markle, visited us today to discuss issues affecting women in the community."
While it seems like Harry intends to continue his efforts across the pond, it's clear that Meghan is ready and willing to get things rolling over in North America.