The Truth Behind Zoey Deutch's One Regret From Zombieland: Double Tap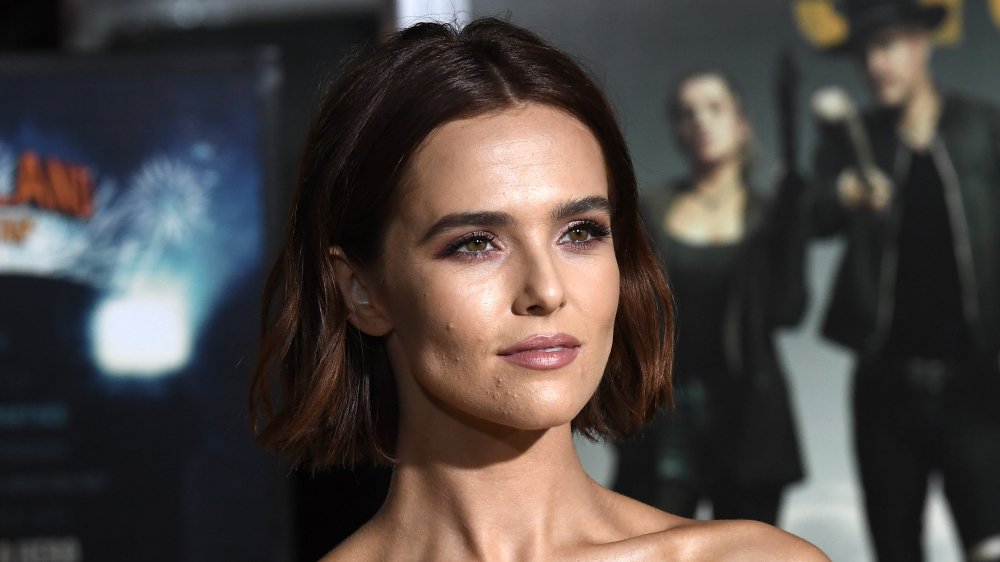 Frazer Harrison/Getty Images
A decade after the release of the cult classic Zombieland, its follow-up, Zombieland: Double Tap, finally hit big screens everywhere in 2019, proving that not all comedy sequels should be left for dead. With critics mostly agreeing that the flick was well worth the ten-year wait, one thing remained certain: Zoey Deutch was the breakout star in its post-apocalyptic universe.
Deutch comes from a comedic background — she's the daughter of actress Lea Thompson, best known for her role in Back to the Future. Zoey's big break was joining then-tween heartthrobs Dylan and Cole Sprouse on Disney's The Suite Life on Deck. While the Los Angeles-born starlet has since been making a name for herself in Hollywood, it's her turn as the unbelievably ditzy Madison in the Zombieland sequel that has everyone talking. "I grew up in the Valley," Deutch revealed to the Associated Press. "I've been studying this accent for 24 years. My mom used to joke that when I was 13, I would go to the Sherman Oaks Galleria, which is like the mecca of the Valley, I'd be normal... [when] I'd step foot out of the car and onto the Sherman Oaks Galleria... [I'd be] full-blown, like psychotic vortex of the Valley."
While Deutch mostly has positive things to say about the flick that's been making her a household name, she is heartbroken about one aspect of it. Here's the truth behind Zoey Deutch's one regret from Zombieland: Double Tap.
Zoey Deutch hasn't joined this one particular club yet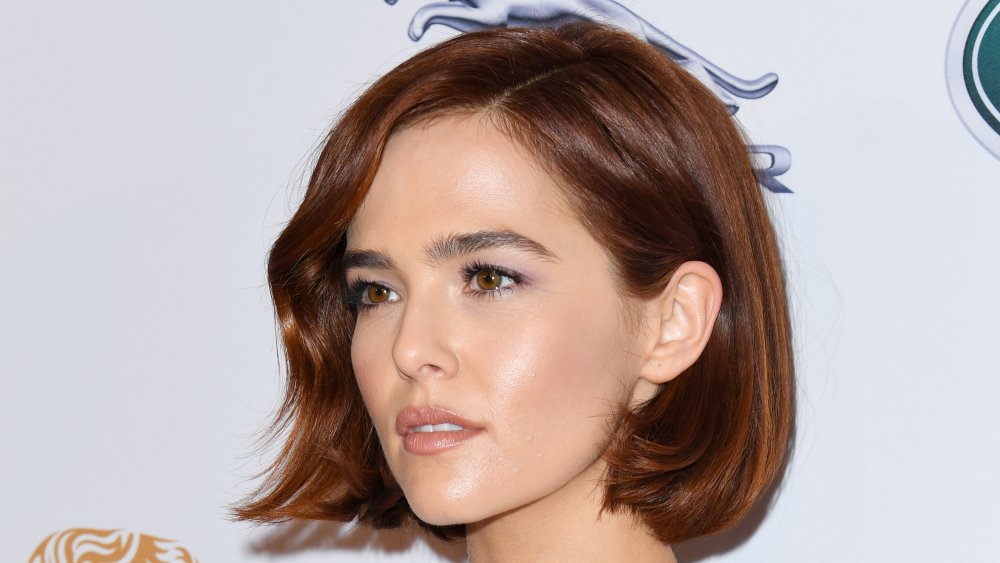 Jon Kopaloff/Getty Images
Zoey Deutch has, without a doubt, only had positive things to say about working with her A-list co-stars. "They're the best people," she gushed on Jimmy Fallon's The Tonight Show while promoting Zombieland: Double Tap. "They're just everything you think they're going to be and more. I just love them all so much." As it turns out, the feeling is mutual. "It's an amazing character that she did," Jesse Eisenberg gushed to the Associated Press. "The character was great in the script... Then she just did some strange thing with it, it's just so good. So funny."
While there's no denying that the actress certainly learned a lot from Eisenberg, Emma Stone, and Woody Harrelson, there is one star she never got to meet: the legendary Bill Murray. "I feel like everyone has the craziest Bill Murray stories," Deutch mused to L'Officiel, admitting that the pair never actually met on set. "I haven't joined the club yet. Hopefully soon."
Lucky for Deutch, there still may be a chance to work with the iconic star. "I would love to do a Madison stand-alone movie," explained the flick's director Ruben Fleischer to The Hollywood Reporter. "I think that story remains to be written." In all honesty, a Deutch and Murray collab is something we'd tune in for, too.