What Tony Sirico Has Been Doing Since The Sopranos Ended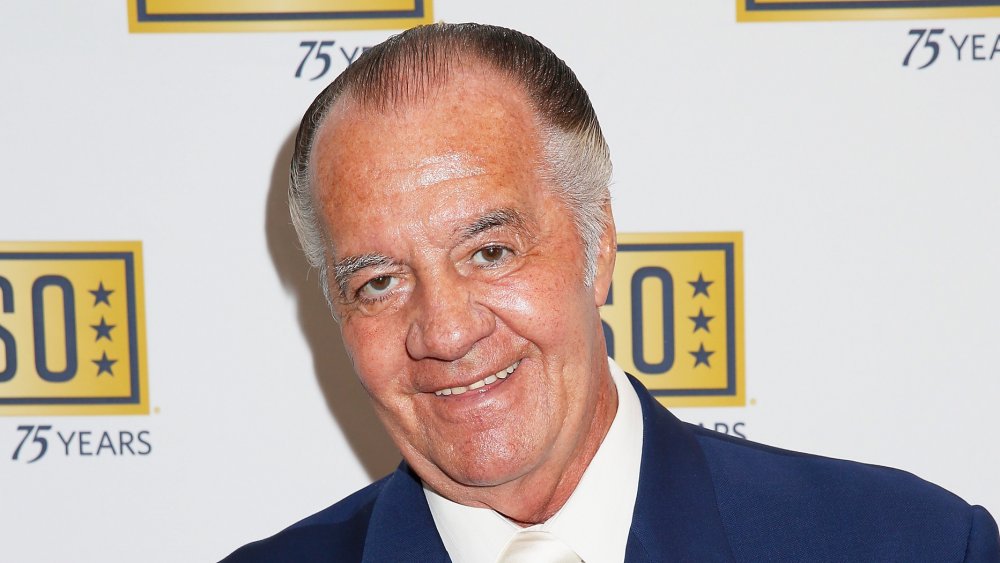 Thos Robinson/Getty Images
Tony Sirico's long career as a character actor started in the mid-1970s, but he might be best known for his role as Paulie "Walnuts" Gualtieri on The Sopranos. Sirico was on the HBO show for its entire six-season run, entertaining audiences with Walnuts' high-strung antics and off-color jokes. 
Before The Sopranos, Sirico made a name for himself on the big screen starring in other mob flicks, including Goodfellas, Bullets Over Broadway, and Gotti. Sirico's knack for playing criminals isn't a coincidence. Many of the stars of The Sopranos have a checkered past, and Sirico is no different. Before he made it big, he was arrested 28 times, according to the Los Angeles Times. The charges against Sirico ran the gamut from him stealing nickels at age 7 to armed robbery and disorderly conduct later in life. 
After the show's divisive series finale in 2007, the cast of The Sopranos moved on to various other projects, but what has Sirico been up to? Let's see if Paulie Walnuts has kept his nose clean since The Sopranos ended. 
Tony Sirico played a dog on Family Guy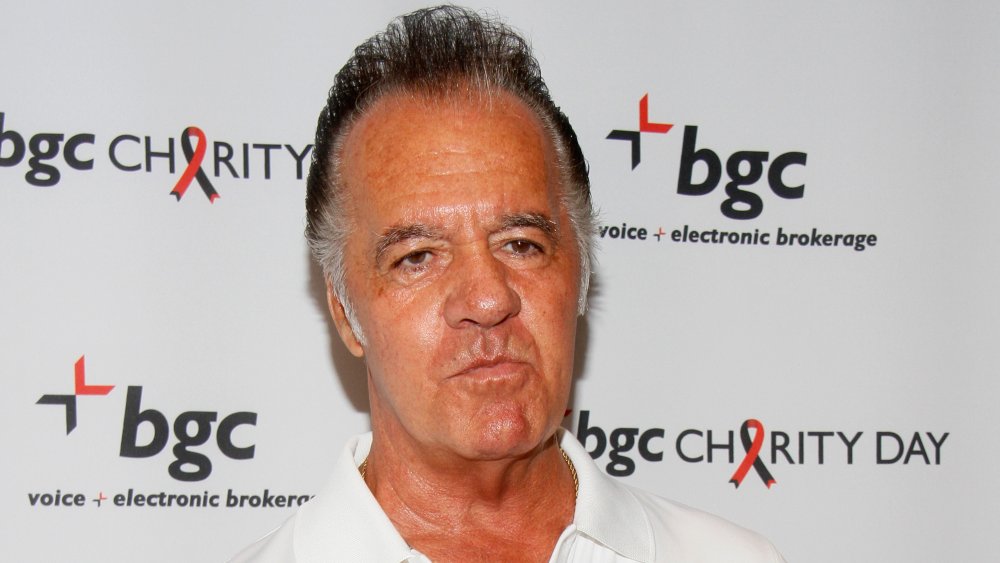 Janette Pellegrini/Getty Images
After The Sopranos ended,Tony Sirico stuck to his roots of playing mob guys, but this time he was cast in a little different kind of role. Fans of Family Guy may recognize Sirico as the voice of Vinny Griffin, the wise-guy dog who replaced Brian Griffin as the family's pet for a short stint on the show after Brian was killed in an episode. Sirico only played Vinny for a few episodes before Brian Griffin miraculously returned and reclaimed his spot, but Sirico would return to Family Guy later.
According to Entertainment Weekly, Sirico was back on Family Guy shortly after, playing an exaggerated live-action version of himself. In the episode, Sirico pops up with hilarious reactions whenever someone makes a comment about Italian people. 
Sirico's performance clearly made an impression on the show's top brass, as has he's also lent his voiceover talents for a couple episodes of American Dad — another animated series by Family Guy creator Seth MacFarlane. In fact, prior to Sirico's debut on American Dad, executive producer Steve Callaghan, who has also worked on both shows, told Entertainment Weekly that Sirico is "one of our go-to people." He added, "We're often discussing ways that we might be able to bring [Sirico] back and incorporate him into, if not a storyline, at least a gag here or there."
It sure seems like there could be more work for Sirico in the future within the MacFarlane-verse. After all, he does seem game for professional reunions. 
Tony Sirico starred with The Sopranos crew again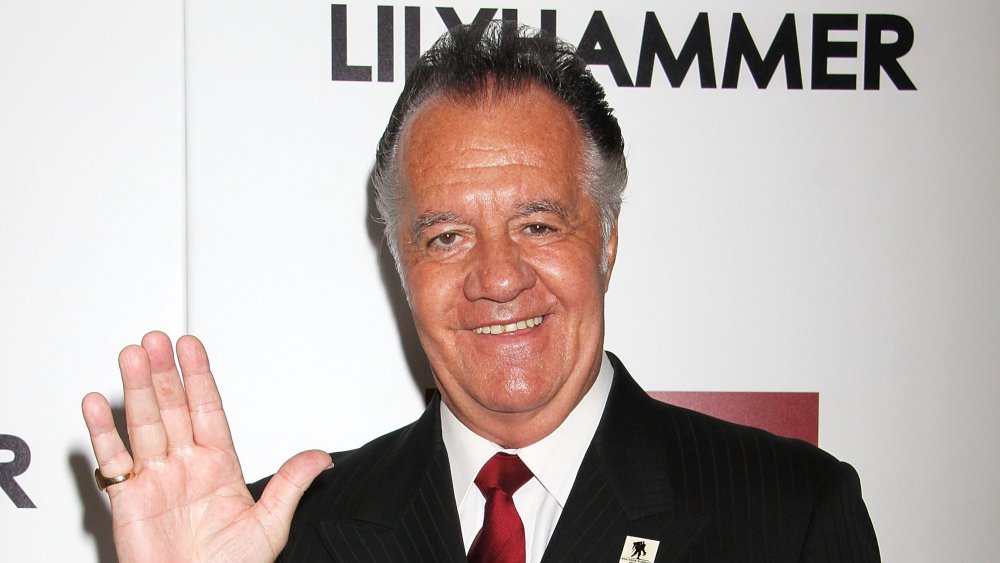 Laura Cavanaugh/Getty Images
Tony Sirico hasn't just been doing voiceover work since The Sopranos ended. Sirico has had his fair share of roles in television series and on the big screen in the past 12 years and he's usually a go-to person when it comes to casting someone as a mobster. Between 2012 and 2014, Sirico made appearances on the mob-based show Lilyhammer, a series starring Steven Van Zandt, who played Tony Soprano's stalwart consigliere, Silvio Dante, on The Sopranos. Sirico has also made cameo appearances on shows like Chuck and Medium, according to E! News. 
In 2018, Sirico rejoined forces with some more of his Sopranos co-stars in the John Gallager film Sarah Q. In the movie, Sirico starred alongside Vincent Pastore (Salvatore 'Big P***y' Bonpensiero), Frederico Castelluccio (Furio Giunta), William DeMeo (Jason Molinaro), and Artie Pasquale (Bert Gervasi). 
Tony Sirico has certainly kept busy in Hollywood since The Sopranos went off the air. We're looking forward to seeing (or hearing!) where we can spot him next.