Alix Bailey: What Louis CK's Ex-Wife Is Doing Now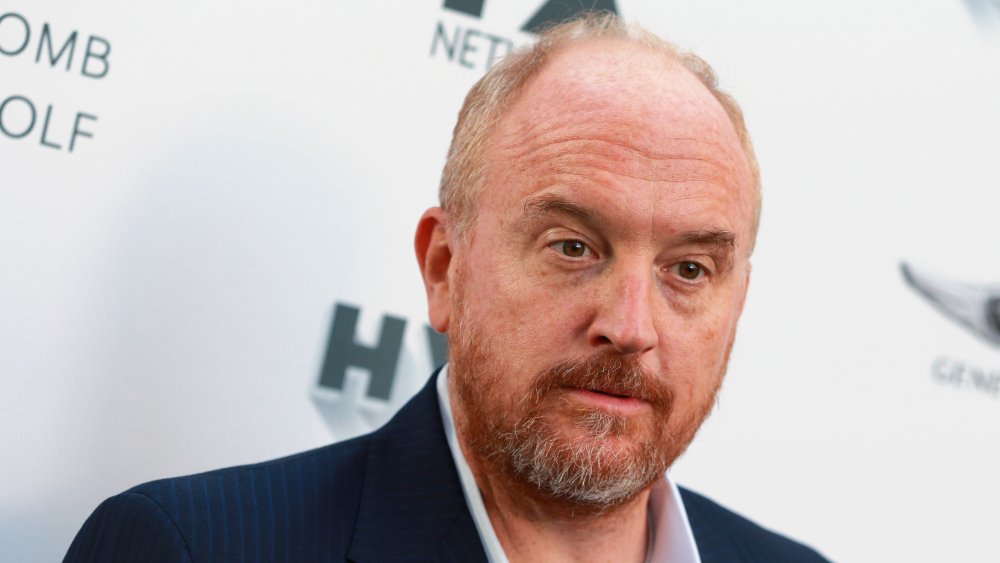 Rich Fury/Getty Images
Alix Bailey has always remained private about her life, even when she was married to now-shamed comedian Louis C.K. As per the Independent, the New York-based painter married C.K. in 1995 and had two daughters, Kitty and Mary Louise. As their marriage started deteriorating, the funnyman's career only grew — all while he began "to talk more about the quiet desperation of a life gone wrong," as the Independent put it. By the time the couple divorced in 2008, C.K. saw some of his most-acclaimed routines come from his failed relationship with his now-ex-wife, such as a monologue that "spins out of it a miniature epic of marital despair."
Although C.K. has certainly ruined his career in the past decade, he really does have Bailey to thank for his early success — and has even stopped performing his harsher routines about her. "For one, I couldn't really talk about my wife anymore. Not that I was ever really talking about her, exactly, but now I couldn't do that at all; I couldn't talk about the woman I was divorced from," C.K. told GQ in 2011. "She deserves her privacy."
Bailey has certainly maintained her privacy, as the artist hasn't even publicly spoken out about C.K.'s sexual misconduct accusations. Instead, she keeps a low profile, currently living in New York with joint custody of their two daughters. Let's dig deeper and see what Alix Bailey is up to now.
She's distanced herself from the Hollywood A-list
The reason for Alix Bailey and Louis C.K.'s divorce was never revealed. In fact, the pair never really made any splashy headlines at all. As an interview with the comedian in GQ notes, the former couple hasn't really gone into why they broke up, "except to say that they hadn't been making each other happy for a while and finally had to admit it was done."
Nevertheless, after their amicable divorce, Bailey decided to retreat into living a quiet life, focusing on her painting. "Right now, I'm painting mostly larger longer-term paintings of the whole figure and I'm changing the way that I work," Bailey explained to The Studio Visit. "My painting day ends when its time to cook dinner for my daughters. Maybe I can steal away for an hour here or there if they are busy," she mused, adding, "If they are at their dad's house, I might skip dinner and just sit in my studio armchair jotting notes, looking at my art books, sketching ideas for new paintings... that's a big part of the process."
Truly shying away from any sort of press or attention, Bailey even has her Instagram page set to private and has totally ditched her more camera-centric past that she shared with ex-hubby C.K.