The Real Reason Christina Hendricks Divorced Geoffrey Arend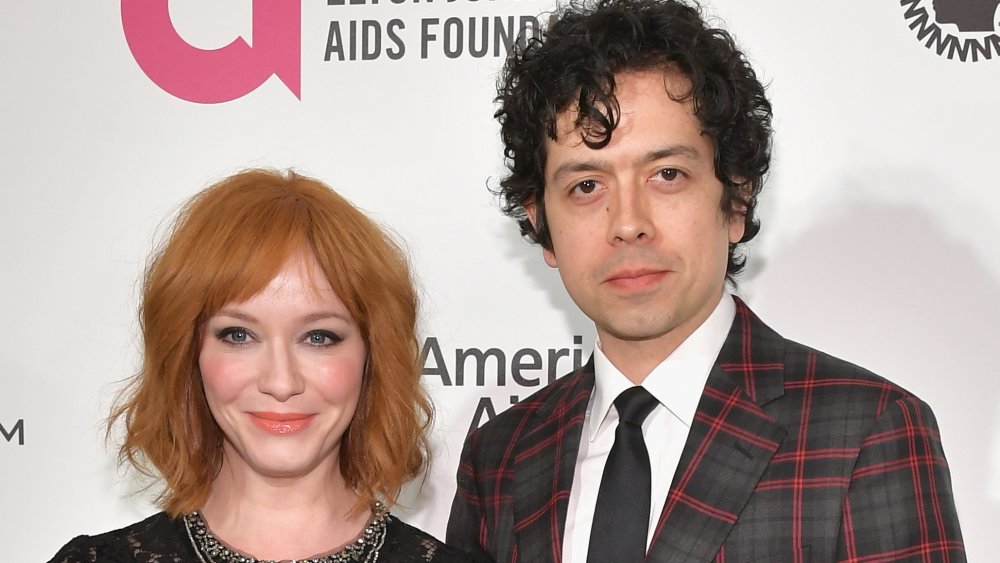 Amy Sussman/Getty Images
For years, Christina Hendricks and her now-ex hubby, Geoffrey Arend, were a Hollywood red carpet staple. As per The Guardian, the redhead heartthrob met Arend through Hendricks' Mad Men co-star, Vincent Kartheiser in 2007. As she once revealed to Cosmopolitan (via Daily Mail), "Geoffrey walked in and I was like, 'Who is this guy?' ... He just came in with this very high energy. He was just charming, funny and very magnetic." Two years after meeting, the happy couple was hitched.
During their more joyful times, the duo couldn't stop gushing about one another. "Having the ring on my finger, it makes me realize this is the person I've chosen for the rest of my life," Arend told People after their 2009 wedding. "So everything that was a small little problem that could have turned into a fight, just sort of disappeared. We're both very happy." 
For a while, it seemed like the couple was truly in marital bliss. During Hendricks' Guardian interview, the actress claimed the marriage rooted her — especially considering she met Arend halfway through the first season of Mad Men. "He has been on this journey with me, during which our lives have changed entirely. He's been amazing." Unfortunately for the Hollywood pair, sometime in 2019, things changed. Here's the real reason Christina Hendricks divorced Geoffrey Arend.
Christina Hendricks and Geoffrey Arend's relationship ended months before they shared the news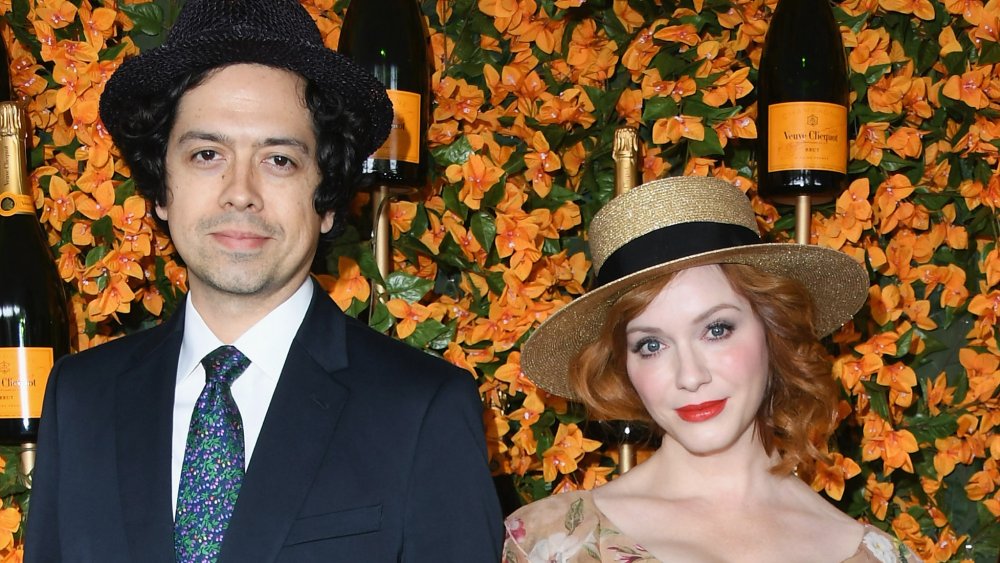 Jon Kopaloff/Getty Images
On October 17, 2019, Christina Hendricks posted an adorable throwback photo of herself and Geoffrey Arend on Instagram, cheesing it up for Halloween. "My proudest costume moment to date," the celeb wrote, "Ladies and Gentlemen, Nosferatu and wolfman." 
Less than 24 hours later, the pair announced they were splitting up. Mutually posting to their Instagram accounts the reason for their split, the public announcement read, in part: "Twelve years ago we fell in love and became partners. We joined our two amazing families, had countless laughs, made wonderful friends and were blessed with incredible opportunities. Today we take our next step together, but on separate paths. We will always be grateful for the love we've shared and will always work together to raise our two beautiful dogs."
In court documents obtained by People, the actress cited "irreconcilable differences" as the reason behind the split. She noted the date of their separation as April 19, 2019. According to the outlet, the Mad Men alum also "requested to terminate the court's ability to award spousal support to either party and has asked that her maiden name (Hendricks) be restored." 
Since the two called it quits, Hendricks has taken some time to get her mind off the breakup by vacationing like a queen. According to Extra.ie, in January 2020 Hendricks was spotted relaxing in an "800-year-old castle" in Mayo, Ireland — talk about next-level self-care.