One Of The Hardest Things Jennifer Lopez Has Ever Done For A Role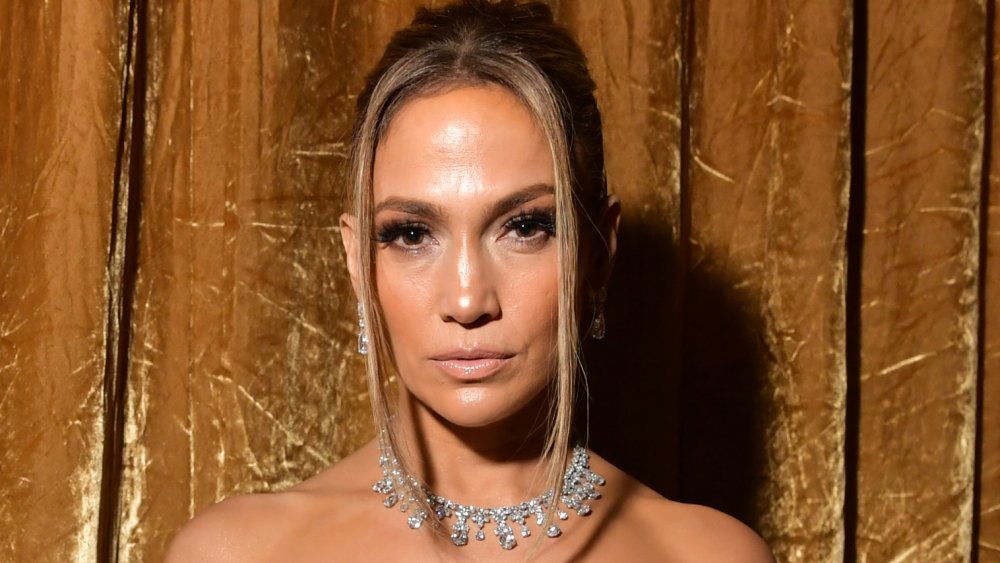 Emma Mcintyre/Getty Images
Jennifer Lopez has been killing the game for decades. From movies to music, the multi-talented A-lister has done it all. However, Lopez didn't achieve success overnight. J.Lo got her start as a member of the "Fly Girl" dance squad on the sketch comedy show In Living Color back in 1991, but that first gig didn't come easy. According to Inside Edition, Lopez was passed over for the job the first time around. Given her humble beginnings, this triple threat has always been one to do what it takes to achieve her goals — even if it means extra work on her part.
In a 2019 Variety interview, Lopez revealed her "business philosophy" by saying, "I put in harder work than everybody else. I work harder and harder and harder and harder. When everybody is sleeping, I'm doing more. It's just a relentless pursuit of creativity." Love her or hate her (and there are quite a few stars who can't stand Lopez,) there's no question that the megastar works hard for her money, but exactly how far is she willing to go? Keep reading to find out one of the hardest things J.Lo has ever done for a role.
Jennifer Lopez hustled hard to prepare for Hustlers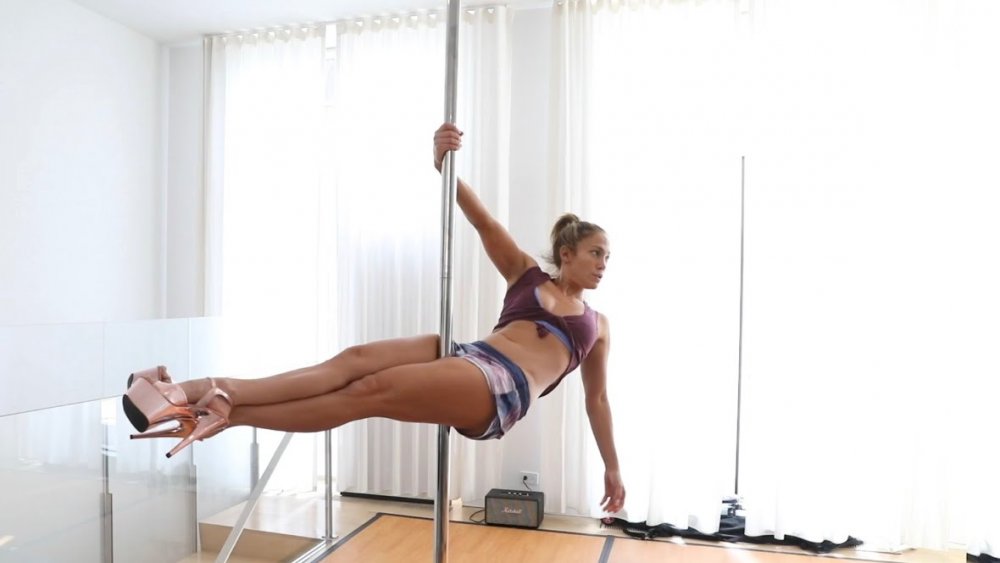 YouTube
Despite being snubbed for an Oscar nomination, Jennifer Lopez's turn as Ramona in Hustlers has generated quite a bit of buzz. In fact, the role landed Lopez her first Golden Globes nomination since 1998. However, while Hustlers is undoubtedly one of Lopez's most successful projects to date, it certainly wasn't the easiest.
Even though Lopez seems to be aging backwards (J.Lo, if you're reading this, please tell us your secrets) and manages to maintain an amazing physique, her time as a stripper on the Hustlers set gave the actress a run for her money. To prepare for the role, Lopez had to master pole dancing. That was a first for her, though she actually did consider becoming a stripper before she got her big break. Two and a half months before Hustlers started filming, the star hired choreographer Johanna Sapakie to help her become a convincing dancer (via Harper's Bazaar). To make sure she could train whenever, wherever, Lopez installed poles in her "homes in Miami, Los Angeles and New York" (via The Hollywood Reporter) — we're sure fiancé Alex Rodriguez didn't mind one bit. 
In a behind-the-scenes video, Lopez revealed that learning how to pole dance "might be one of the hardest" things she's done for a movie role, but she took it all in stride like the pro she is.
Jennifer Lopez says the pain was 'worth it'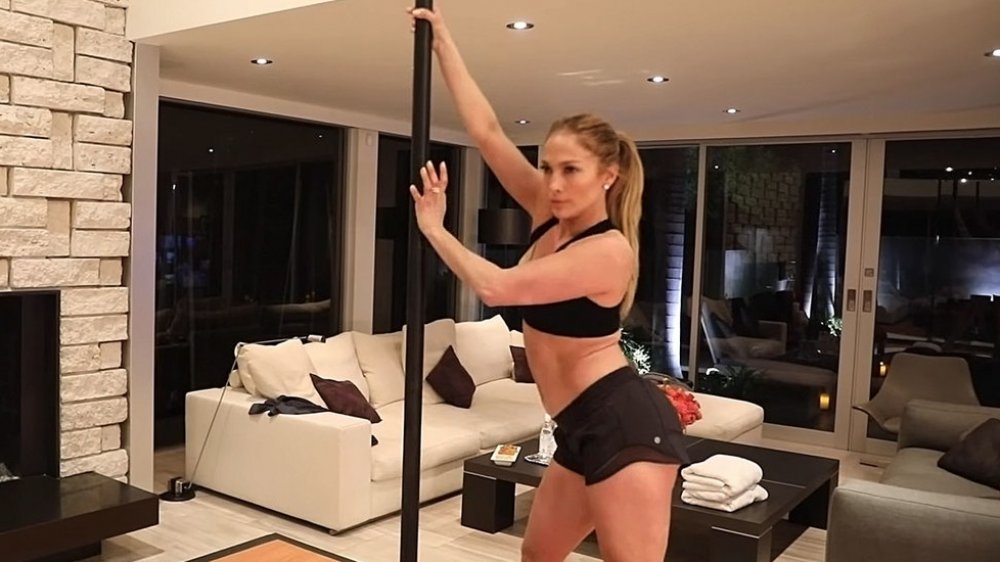 While Jennifer Lopez's pole dancing scene in Hustlers looks absolutely effortless, she didn't get to that point without pushing past the occasional bruise and, at times, bruised ego. In a video posted to her YouTube account, the actor showcased her progress prior to filming. There are times when Lopez is visibly frustrated and uncomfortable. "It's rough on your body," she says in the video. "It's really acrobatic. I've gotten cuts and bruises and stuff from movies, but I've never been bruised like this from anything I've done." Over the course of her training, Lopez not only managed to move past the "beginner" pole, but she also built up an insane level of endurance and learned how to flip upside down — a skill she showcases in the movie. 
Even though preparation for the role pushed J.Lo to her limits, it seems like the star doesn't regret taking on the challenge. "Life begins at the end of your comfort zone," the Hustlers star wrote on Instagram. (Did we mention she celebrated her 50th birthday in 2019?) "This was definitely one of the hardest things I've ever done physically. But it was all worth it in the end." 
At the end of the day, Oscar nomination or not, it definitely seems like Lopez still considers herself a winner — and you've got to admire that hustle.