The Surprising Reason Tyler Perry Refuses To Work With Other Writers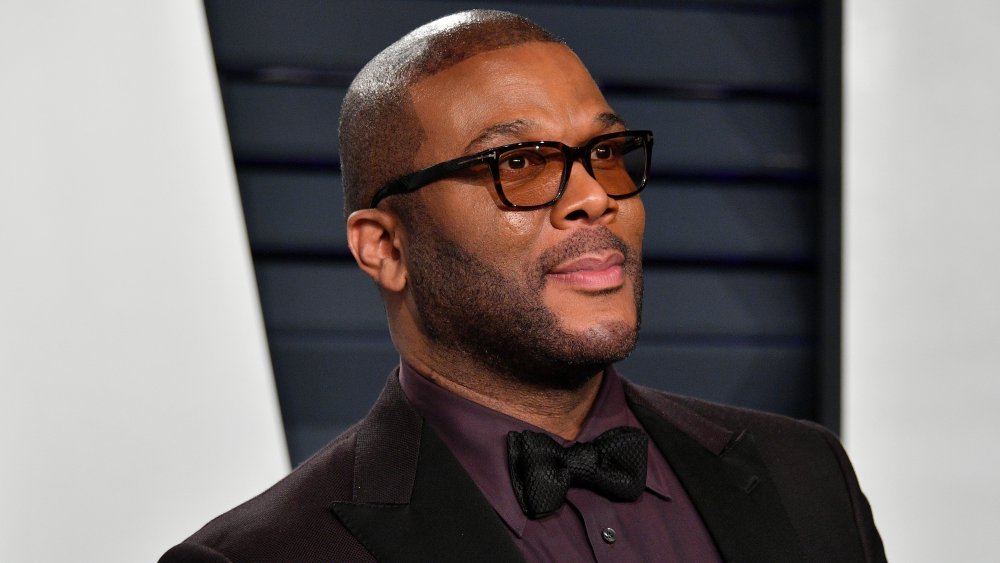 Dia Dipasupil/Getty Images
Tyler Perry is a powerhouse of a director with dozens of popular movies and TV shows under his belt. He recently made history by opening his very own motion picture studio, Tyler Perry Studios, in Atlanta. But Perry's rise to success definitely hasn't been without controversy. He had fans up in arms recently when he revealed that he doesn't have a writers' room, but instead writes every one of his scripts by himself.
In a Twitter video, Perry showed off a stack of scripts for TV shows such as House of Payne and The Haves and The Have Nots. "Most of the time, there are 10 people, 12 or whatever that write on these television shows," he says in the video. "Well, I have no writer's room. Nobody writes any of my work. I write it all."
The announcement garnered mixed reactions. Though some people applauded Perry for his work ethic, many critics accused him of withholding opportunities from other black writers. Others pointed out that Perry may be ignoring the potential to expand his scripts' point of view (by, say, hiring black women to write about their own experiences.)
After all the uproar, Tyler Perry spoke to Essence to clear things up. It turns out there's one major reason he doesn't want to work with other writers.
Tyler Perry says other writers sunk his ratings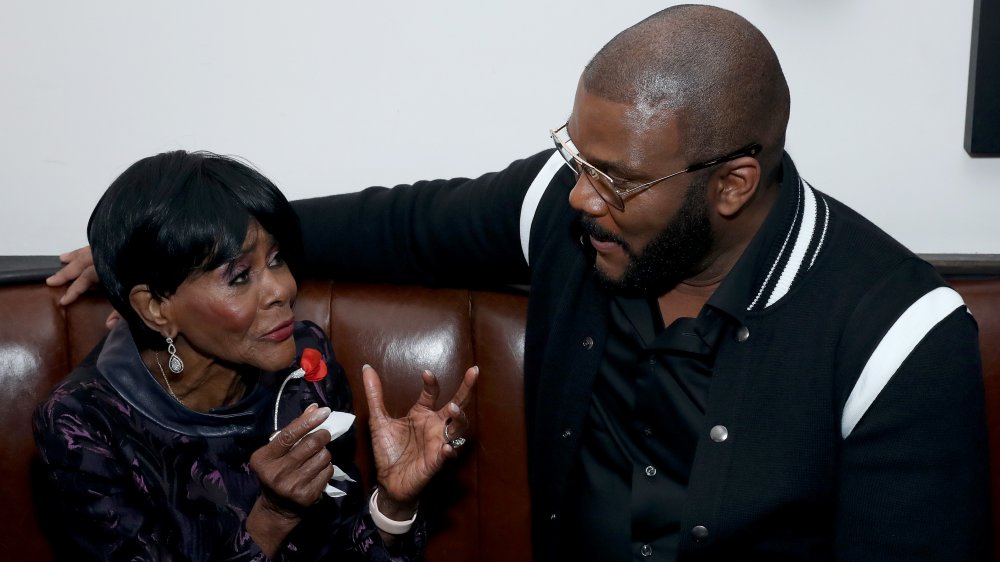 Bennett Raglin/Getty Images
Tyler Perry addressed the writers' room debate while promoting his new Netflix film, A Fall From Grace. He explained that he did try having a writers' room earlier in his career, and it was an abysmal failure.
"What people don't know is that early on, I had a writer's room and it was a nightmare for me," Perry told Essence. "Not only that, they were turning in scripts that didn't speak to my audience and my ratings took a dip."
In another interview with Level, Perry explained that he'd even tried upgrading from nonunion writers to Writers Guild of America (WGA) writers in an attempt to get better work, but the only thing that changed was the cost. "Now we're a WGA show and I'm paying WGA rates. Scripts they're turning in? Ratings are going down," Perry said.
After that, he decided to simply write his scripts himself — and it's been working so far. "My audience knows my voice. They want to hear from me. They want to hear what I'm saying," Perry told Essence. "I don't know what people are complaining about because I am writing specifically for my audience...specifically for them."
There will be more writing gigs at Tyler Perry Studios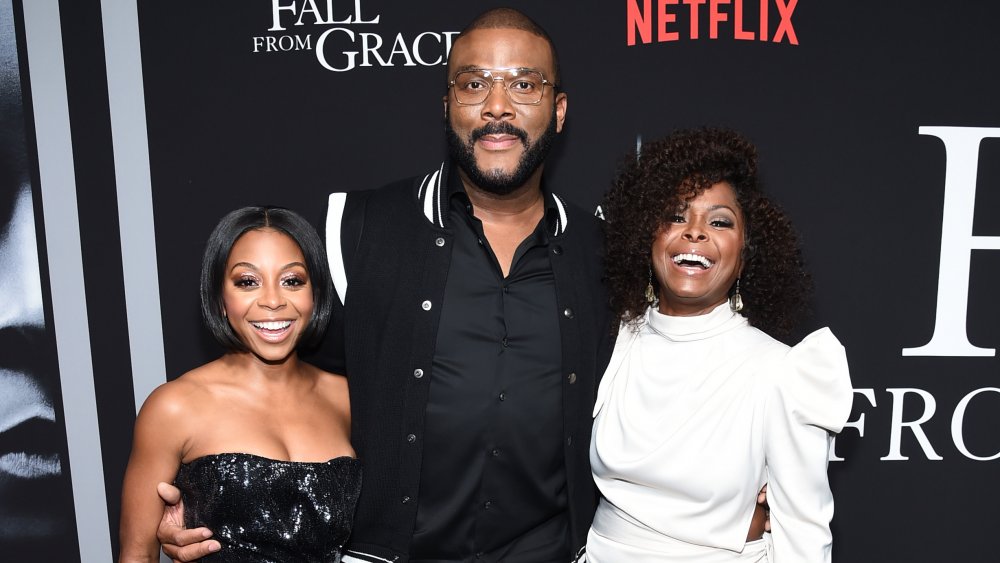 Jamie Mccarthy/Getty Images
However! Critics shouldn't write off Tyler Perry completely. He says that he does understand the need for other black writers to have opportunities, and for that reason, he's totally down to have writers' rooms at his new studio in Atlanta. Just not for his signature shows.
"As far as me and my shows — The Haves and The Have Nots, The Oval, Sistas, the comedies — I'm going to write those shows, but there are other shows that we're developing at the studio that will [have] writer's rooms, with other showrunners and [we're] giving lots of people opportunities to do that," Perry explained to Essence.
"There will always be opportunities at Tyler Perry Studios for writers. Always," he told Level. "But for these particular shows, my audience wants my voice."
Perry opened Tyler Perry Studios in Atlanta in October 2019. It made history as the first studio fully owned by an African American.