The Real Reason Whoopi Goldberg Doesn't Live With Anyone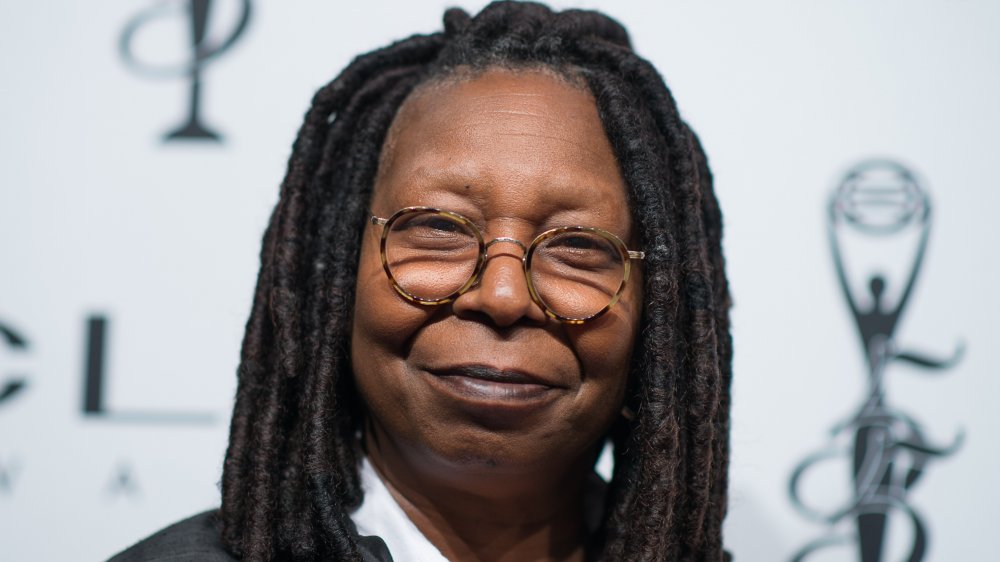 Dave Kotinsky/Getty Images
The View co-host Whoopi Goldberg is a real catch thanks, in part, to her impressive list of accomplishments, which includes winning an Emmy, Grammy, Oscar, and Tony over the course of her long career in Hollywood. The cherry on top of her resume? Goldberg is funny, smart, and has a wide circle of famous pals adding spice to her already interesting life. Despite all of this, the Ghost actress is a lone wolf who prefers to go solo, especially where it concerns her living situation. Goldberg first revealed this juicy tidbit about her personal life in September 2016 when she chatted with The New York Times magazine, quipping, "I don't want somebody in my house." 
Considering that co-habitation is pretty common whether it's a roommate situation or a romantic one, it's fair that some people have questions about Goldberg's headline-grabbing stance on living alone. As it turns out, the New York native has provided compelling reasons for not shacking up.
Whoopi Goldberg is fine all by herself, thanks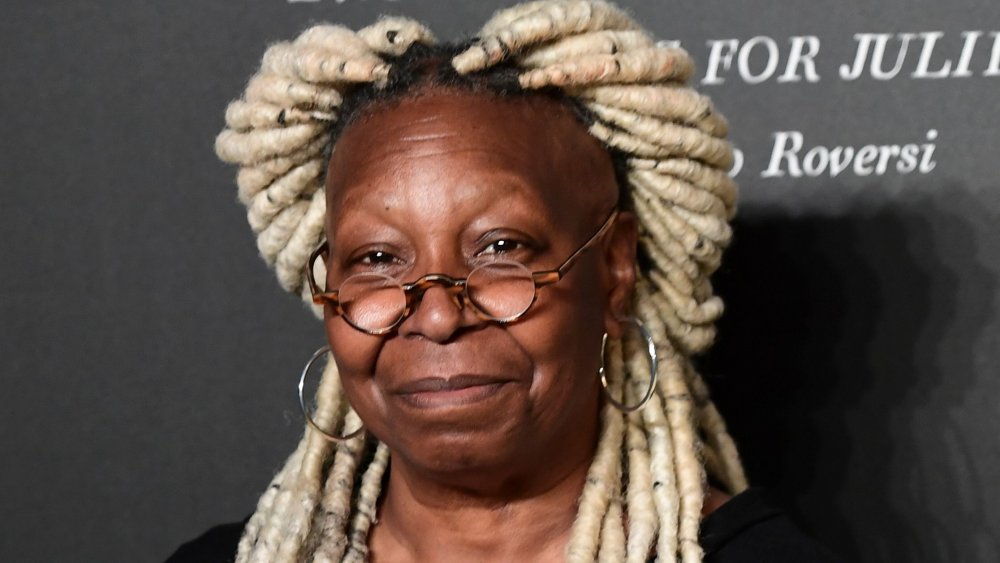 Miguel Medina/Getty Images
Whoopi Goldberg has been married three times throughout her life with her last marriage ending in 1995. But no need to feel sorry for Goldberg — she's more than satisfied to do her own thing. "I'm much happier on my own," she told The New York Times magazine. "I can spend as much time with somebody as I want to spend, but I'm not looking to be with somebody forever or live with someone," Goldberg said. "I don't want somebody in my house."
Of course, this matter is deeper than Goldberg just desiring personal space — it's about her philosophy on relationships. "Look, people expect you to have a boyfriend. They expect you to get married," she explained. "So I kept trying to do that, but I didn't want to share information with somebody else. I didn't want anybody asking me why I was doing what I was doing, or to have to make the other person feel better ... Then one day I thought: I don't have to do this. I don't have to conform. I tried marriage, and it wasn't for me." 
Fair enough, right? Goldberg is doing her own thing and is proud of it — more power to her! 
Whoopi Goldberg isn't aching for physical company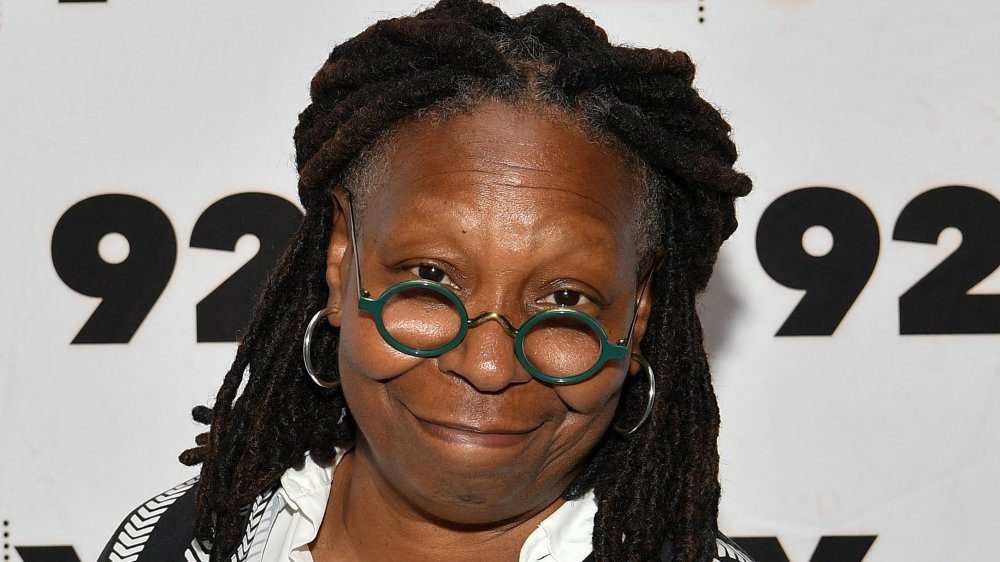 Dia Dipasupil/Getty Images
Just because Whoopi Goldberg might eschew marriage, it doesn't mean her sex life is suffering as a result. Take, for instance, what she said during a December 2015 appearance on Watch What Happens Live when she joked about "boning so many people" after her split from actor Ted Danson in 1993. The actress' sex drive hasn't slowed down since she has gotten older, although it's more difficult for her to find partners these days. "I talk about what's on my mind, sex, and the lack of it," Goldberg said on an episode of The Graham Norton Show in October 2018. "And how at a certain age, you can't look (at) a man without thinking, 'Too young, too young!' and I feel bad because I like to ogle!" Hey, at least she's honest.
That being said, even if Goldberg does find a sexy paramour to light her fire, it's unlikely she'll be persuaded to change her mind on marriage. "When you make a commitment to live with someone else, it's a commitment to ask their opinion and listen and work it out with them," she remarked about the institution to journalist Tamron Hall in November 2018. "I don't want to do that. I don't want to share money. I know it's terrible, but I don't want to." 
Although some people might think Goldberg's stance is odd, she might be onto something because there are plenty of celebs who lead separate lives outside of their romantic pursuits.