Ben Affleck And Jennifer Garner's Divorce May Be On Hold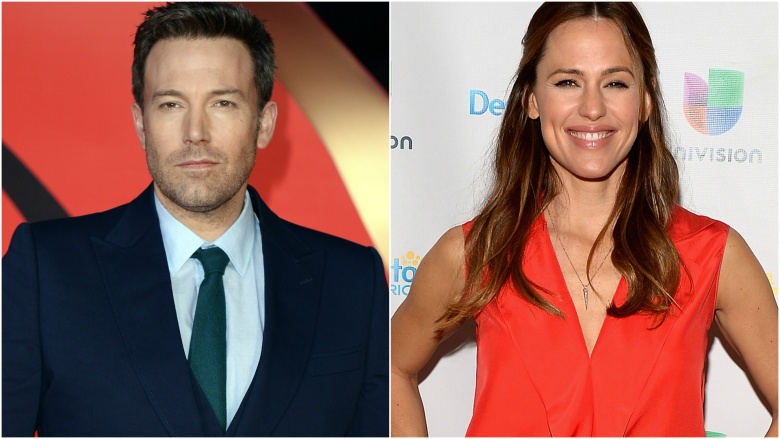 Getty Images
Ben Affleck and Jennifer Garner have reportedly put their divorce on hold a little more than a year after announcing their split, sources for Us Weekly reported on July 13, 2016.
"Jen mentioned that the divorce was going through very soon, and then a few weeks ago, things changed," a source close to Garner told the magazine. "It does not seem to be moving in that direction."
"Jen seems to still be in love with Ben but doesn't allow her mind to go there," the source added. "She just focuses on the kids."
"If it was up to Ben, they would be together," a second source revealed. "He feels like he can't live without Jen." We're certainly inclined to believe that last part because, according to Us Weekly, Affleck is still living in the guest room of their California home.
While their divorce has yet to be finalized, a source close to Affleck told the magazine it's still moving forward, and lawyers are "hammering out the details."
"They were never in a rush to file," the Affleck source said. "This was always the plan."
This development marks the latest twist in Affleck and Garner's confusing and admittedly drawn-out breakup, which was first announced on June 30, 2015. "After much thought and careful consideration, we have made the difficult decision to divorce," the couple confirmed in a statement to People magazine. "We go forward with love and friendship for one another and a commitment to co-parenting our children whose privacy we ask to be respected during this difficult time. This will be our only comment on this private, family matter. Thank you for understanding."
Since then, the duo has spent more time together than most divorced couples—well, with the exception of "conscious uncouplers" Gwyneth Paltrow and Chris Martin.
Garner and the couple's three daughters joined Affleck in London and Paris this year, which sources claim may have had an impact on Garner's divorce timetable. "She had the best time in Europe with Ben and the kids," a friend of Garner told People. "She seemed much happier when she returned to L.A. Jen went from being very adamant that a divorce would happen to instead avoiding any divorce talk."
Most recently, they were seen spending Fourth of July weekend together in Pacific Palisades, Calif. "They're still figuring things out," a friend of Garner revealed. "Ben still doesn't want the divorce and he might actually get his way."
At this point, we'll believe it when we see it.