Inside Kobe Bryant And Michael Jordan's Relationship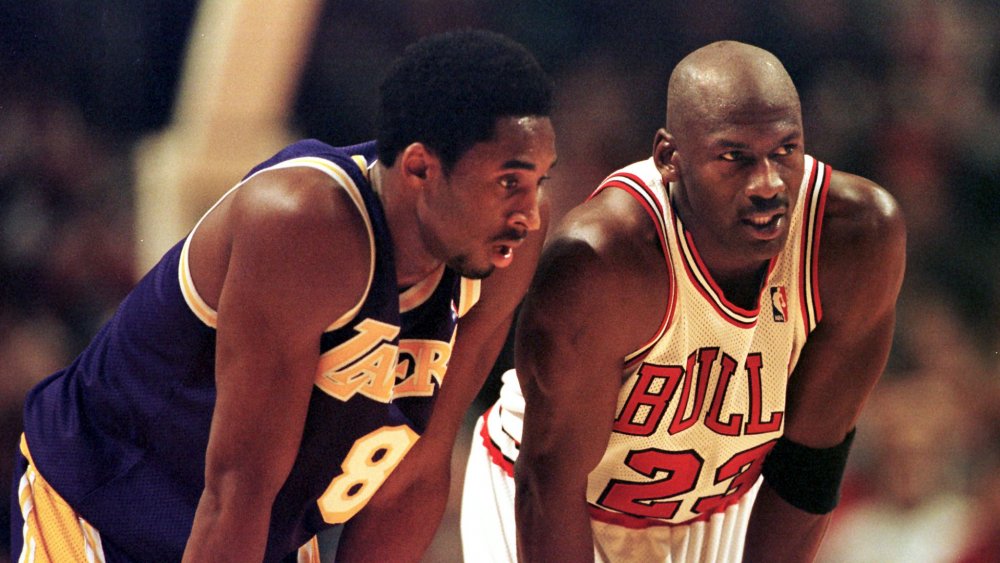 Vincent Laforet/Getty Images
If you come up with a list of the best athletes who ever played in the NBA, you'd have to include both Kobe Bryant and Michael Jordan among the names. The two superstars not only dominated the sport, but they also formed a meaningful relationship. That's why Jordan has now spoken out after Bryant's untimely death in a helicopter crash on Jan. 26, 2020, a tragedy that also claimed the life of Bryant's 13-year-old daughter, Gianna.
"I am in shock over the tragic news of Kobe's and Gianna's passing," Jordan said in a statement that was shared by his manager and spokesperson. "Words can't describe the pain I'm feeling. I loved Kobe — he was like a little brother to me. We used to talk often, and I will miss those conversations very much. He was a fierce competitor, one of the greats of the game and a creative force."
"Kobe was also an amazing dad who loved his family deeply — and took great pride in his daughter's love for the game of basketball," Jordan's message continued. He then mentioned his own wife while expressing sympathy for Bryant's spouse and others who have been affected by this shocking loss, saying, "Yvette joins me in sending my deepest condolences to Vanessa, the Lakers organization, and basketball fans around the world."
What makes the tribute even more touching is the fact that Bryant might not have become the legendary player that he did without Jordan paving the way.
Kobe Bryant's career was 'defined by Michael Jordan'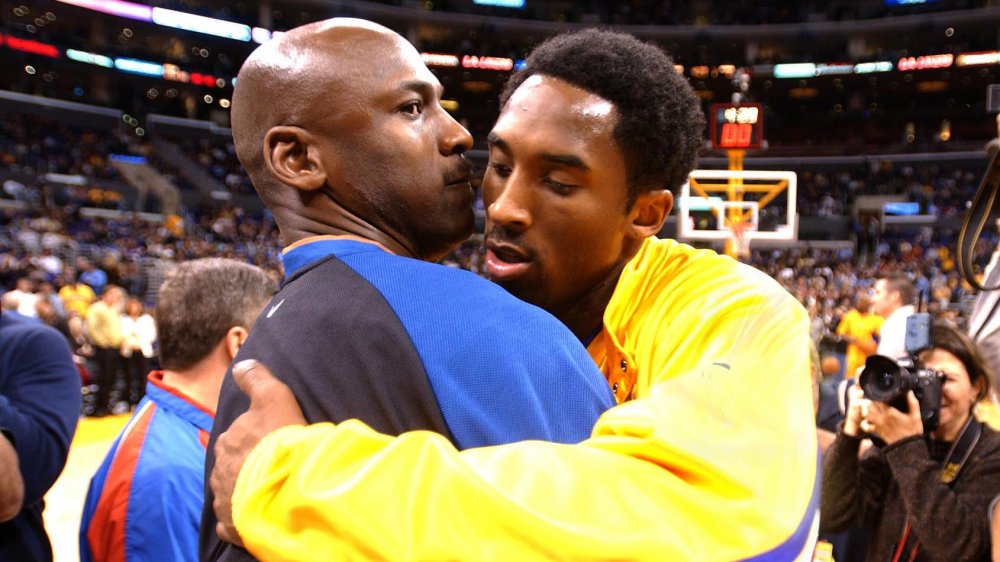 Vince Bucci/Getty Images
While Kobe Bryant may have been loyal to the Los Angeles Lakers during his time with the NBA, Michael Jordan rose to fame as a member of the Chicago Bulls before putting on a Wizards jersey when he signed a deal with Washington in 2001. However, aside from playing for different teams, their professional lives were fairly similar. In fact, Bryant followed in Jordan's footsteps on the basketball court.
"Kobe Bryant's career was, in many ways, defined by Michael Jordan," according to CBS Sports. "Bryant drew comparisons to the Chicago Bulls legend practically from the moment he entered the NBA. He was similarly athletic at the shooting guard position, which both used to win Slam Dunk Contests early in their careers. But both matured into more refined players over time and won championships in bunches once they did so."
Although "Bryant never quite reached Jordan's six" championships, "ultimately retiring with five," that doesn't cast a shadow on the fact that "his pursuit of Jordan's title as the greatest player in NBA history was one of the defining stories of the past 20 years in the NBA." Their similar skills, performance, and drive are among the reasons "the two developed a close relationship over the years." It's also why Jordan, like other stars of the basketball world, as well as Bryant's family, friends, and fans, are grieving the loss of the figure who meant so much to so many.