What Does Kobe Bryant's Logo Really Mean?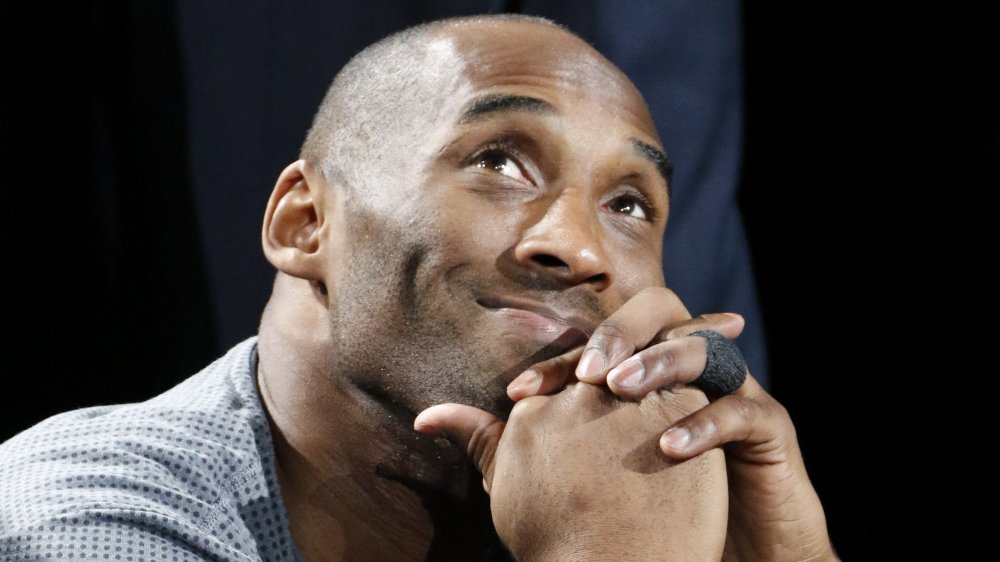 Ronald Cortes/Getty Images
Throughout his career, the late basketball superstar Kobe Bryant maintained a strong brand, which got started when he signed a six-year deal with shoe and sportswear manufacturer Adidas ahead of his debut with the Los Angeles Lakers during the 1996-97 NBA season. Worth a reported $48 million at the time, the deal saw Adidas roll out a number of signature Bryant shoes, all embossed with a distinctive logo: a silhouette of Bryant with an afro hairstyle, dubbed "the Frobe." 
But in 2003, Bryant signed another deal with a different major company: Nike. His $40 million Nike contract ushered in a new logo — one that stuck with Bryant throughout the remainder of his NBA career — which ended with his retirement in 2016. Like Bryant's "Frobe" logo that came about during his contract with Adidas, the logo created through his Nike deal also has a name — and a more official one at that. It's called "the Sheath," and is comprised of six geometric shapes that come together to form what resembles a tricorn (or a bicycle seat, if one looks at it with a more imaginative eye). But there's much more to Bryant's logo than meets the eye, so let's get into the real meaning behind it.
Kobe Bryant's logo represents bringing together talent and life experience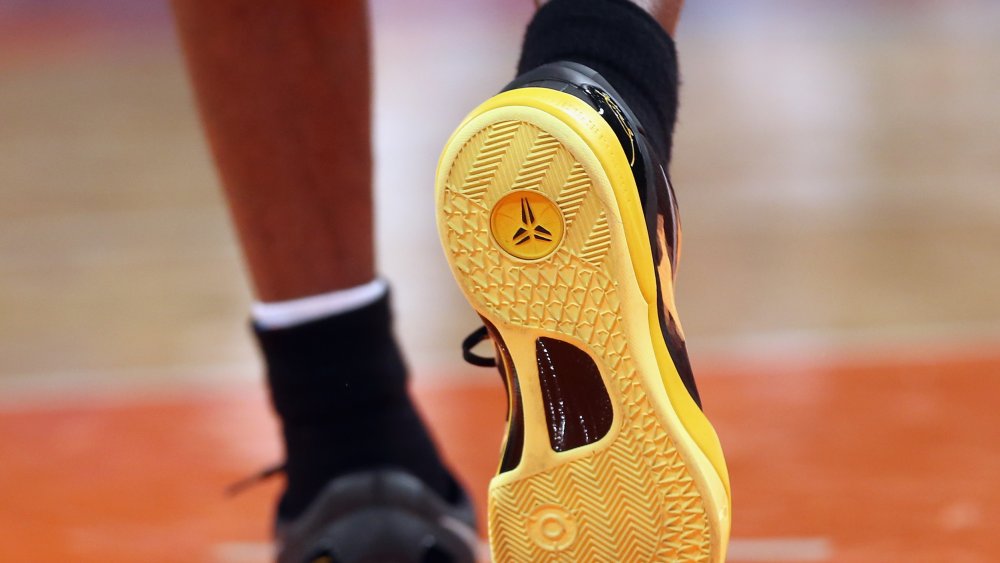 Bruce Bennett/Getty Images
"The Sheath" isn't a hodgepodge mix of shapes, no matter which angle you're looking at the logo from. In fact, it's meant to look like the sheath of a samurai sword, hence its name.
Speaking with Esquire for the magazine's November 2007 publication, Kobe Bryant explained that the logo represents two sides of a person's being, including his own: the innate talent and the experience of life. The outlet's Mike Sager wrote that Bryant said the sword is meant to symbolize "the raw talent," while the sheath is "the package it's kept in — everything you go through, your calluses and your baggage, what you learn."
Ostensibly, Bryant lived a life that aligned seamlessly with this idea of combining talent with experience. By his own admission in his 2015 poem "Dear Basketball," which was turned into an Oscar-winning animated short film, Bryant fell in love with basketball at just six years old. He then honed his talents and worked himself to his limits to become the best he could be — all while learning from the good and the bad life had to offer him. Per Esquire, the late sports icon would repeatedly run the same patterns on the basketball court in order to "get his cuts right for the triangle offense, running steps, running suicides, running distance." He would also stick to a meticulously crafted diet, study clips of basketball players past and present to better understand their approach to the sport, and lived by the Latin motto "Scito hoc super omnia... Tempus neminem non manet... Carpe diem," meaning "Know this above all else... Fully use every point, moment, and hour that you have. Time waits for no man... Seize the day."
It's clear to see that Bryant's success didn't come just from innate talent or a ton of determination alone. It was a result of both, and his Sheath logo encapsulates that perfectly.
Fans want Kobe Bryant's silhouette to be the new NBA logo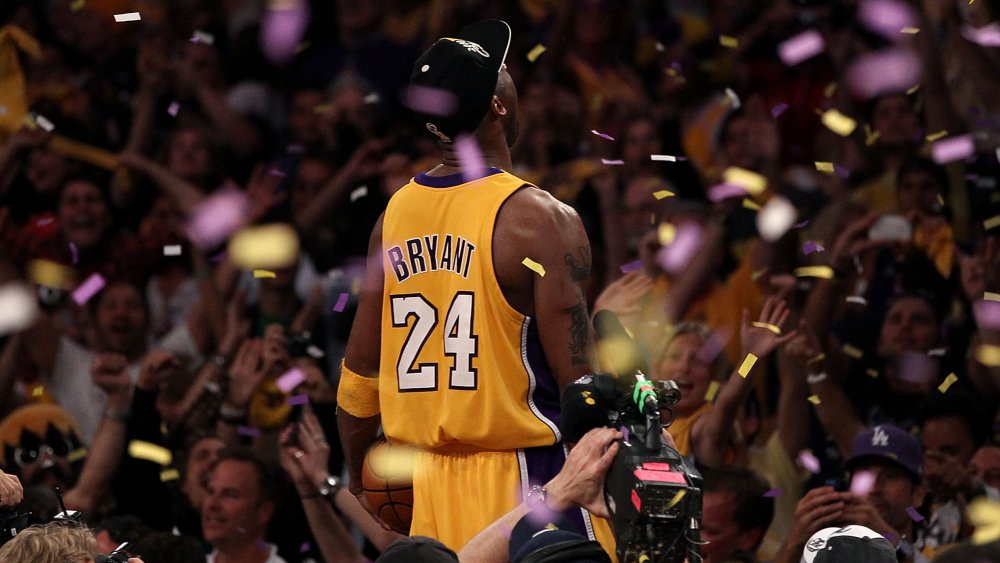 Christian Petersen/Getty Images
Kobe Bryant's Sheath logo is the one by which fans will remember him for years to come, but many are hoping that Bryant's legacy will be cemented in another logo: the official one for the National Basketball Association. 
Kobe's life was cut tragically short on Sunday, January 26, 2020, when Bryant, his 13-year old daughter Gianna, and seven others died in a helicopter crash. In the wake of Bryant's tragic death, a fan started a Change.org petition calling for the NBA to change its current logo, an Alan Siegel design that features the silhouette of Los Angeles Lakers alum Jerry West, to one that features Bryant's silhouette. As of this writing, on Monday, January 27, 2020 — a day after Bryant's death — the petition has nearly half a million signatures and counting.
"With the untimely and unexpected passing of the great Kobe Bryant please sign this petition in an attempt to immortalize him forever as the new NBA Logo," wrote the fan at the time he created the petition. When signatures came pouring in by the thousands, the petition-creator added in an update post, "I hope with our effort that our dream does come true and we are able to see Kobe Bryant engraved into the NBA Logo. Let's continue to spread this petition out! And as Kobe would've said, 'Mamba out.'"