Mamba Sports Academy: The Truth About Kobe Bryant's Training Facility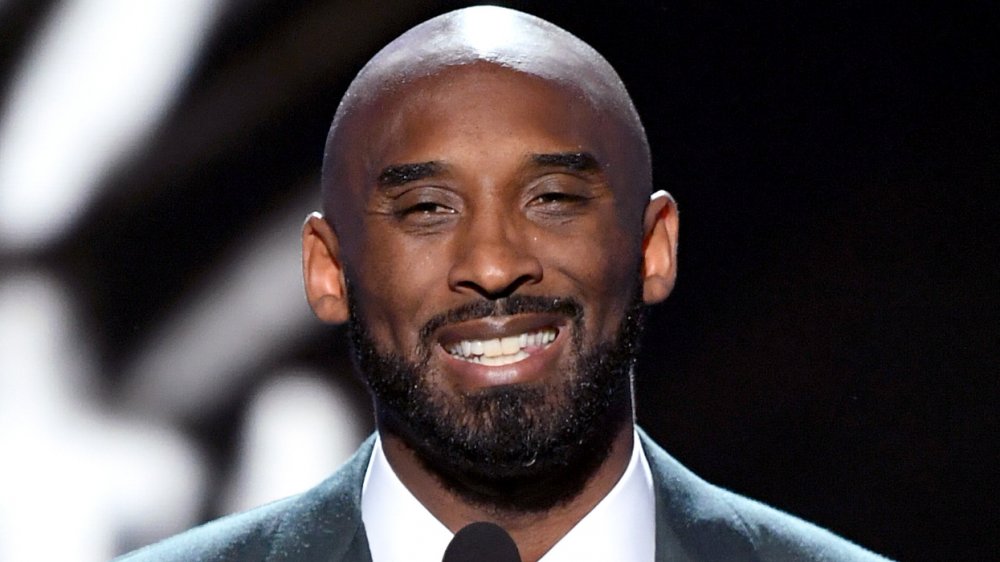 Kevin Winter/Getty Images
Former Lakers star Kobe Bryant died in a helicopter crash while traveling to Mamba Sports Academy in Thousand Oaks, Calif. on Sunday, Jan. 26, 2020, alongside his 13-year-old daughter, Gianna "GiGi" Bryant. Seven other individuals perished in the accident, including include Orange Coast College (OCC) baseball coach John Altobelli; his wife, Keri, and their daughter, Alyssa. Christina Mauser, an assistant girls basketball coach, mother-daughter duo Sarah and Payton Chester, and pilot Ara Zobayan were also aboard the helicopter, per The New York Times. The cause of the crash is undetermined at this time.
Bryant reportedly chartered the helicopter to Gigi's basketball game, which he was supposedly set to coach. But the teen and her famous dad never arrived at the tournament as scheduled, and the devastating reason why hit the event's participants hard. "All of a sudden the games just stopped, the whole facility went silent," coach George Rodriguez said about learning the horrific news, per CBS2. "We heard some girls screaming ... And, then just a gym full of thousands of people, and it was the eerie, dead silence of everybody looking at each other, not knowing what to do, what to say, you know lots of tears."
Clearly, the people and players connected to the Mamba Sports Academy cared about Bryant, his daughter, and the other passengers aboard the helicopter. In light of the tragic situation, let's take a look at Bryant's training facility, a place that was near and dear to the NBA star's heart.
Mamba Sports Academy's mission is inspiring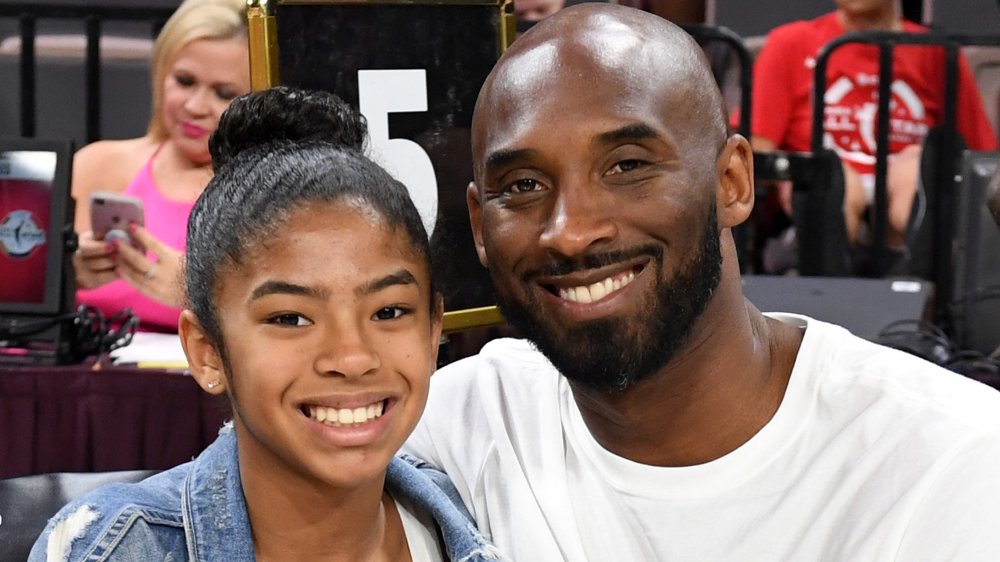 Ethan Miller/Getty Images
After retiring from professional basketball in 2016, Kobe Bryant made it his life mission to give back to the community. A shining example of this endeavor is Mamba Sports Academy, which he founded alongside Sports Academy — a 100,000 square-foot sports facility — in December 2018. "Sports Academy has perfected the art and science of athletic training, from elite players to young kids getting started," Kobe said at the time in a statement, per the Ventura County Star. "MAMBA Sports Academy is a natural expansion of my commitment to educating and empowering the next generation of kids through sports ... At MAMBA Sports Academy, we will focus on offering a premium experience on proper training for young athletes, and infuse a little 'Mamba Mentality' into their programs." 
Translation: Kobe helped rebrand the impressive facility — which includes five basketball courts, five volleyball courts, two beach volleyball courts, a turf field, a comprehensive sports medicine practice for medical therapy and rehabilitation, to name a few perks — to reflect the "Mamba Mentality." The phrase means to be "the best version of yourself" and to engage in a "constant quest to try to better today than you were yesterday," as Kobe explained in 2016, per ABS-CBN Sports.
The Mamba Sports community is grieving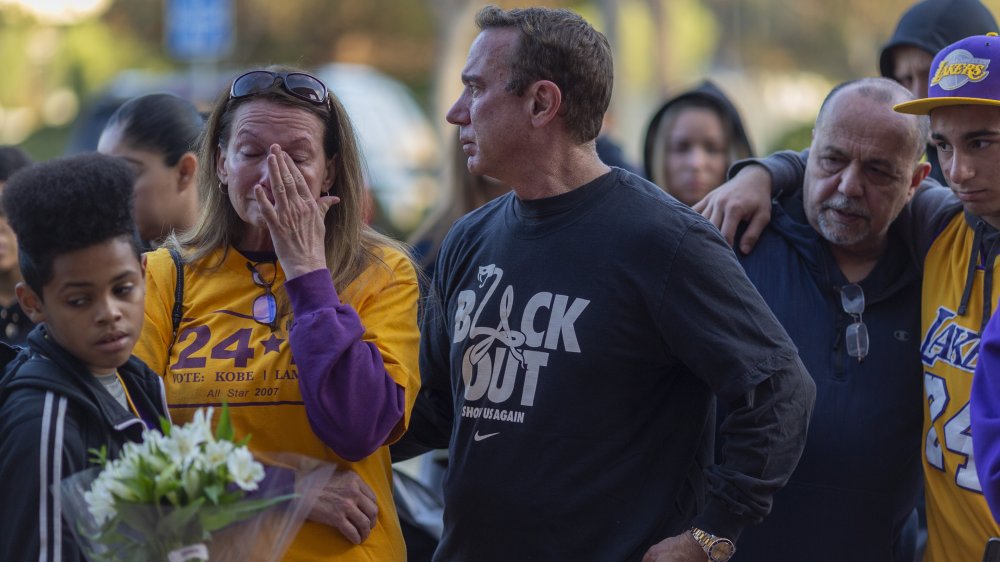 David Mcnew/Getty Images
At the time of the crash, a tournament was happening at Mamba Sports Academy, where Gianna Bryant was set to play in one of the games. Once tournament attendees learned of the crash, the sporting event was canceled and players reportedly began forming prayer circles. "Everyone gathered at one court," high school sophomore Blake Rosenthal recalled, per the Ventura County Star. "People spoke about how he inspired them. It happened so fast. I can't believe it." Another student reflected on Kobe's coaching skills, stating, "It was just really special watching the way he coached. He was a smart coach."
Furthermore, it can't be stressed enough how important Mamba Sports Academy was to Gigi and Kobe's relationship. It's where the teen began to blossom as an aspiring basketball star, and where supporters got to witness the close bond Kobe shared with his daughter. 
Speaking of the NBA legend's life as a family man, he shared deep relationships with all of four of his daughters.