Kim Kardashian Explains Why She Put Taylor Swift On Blast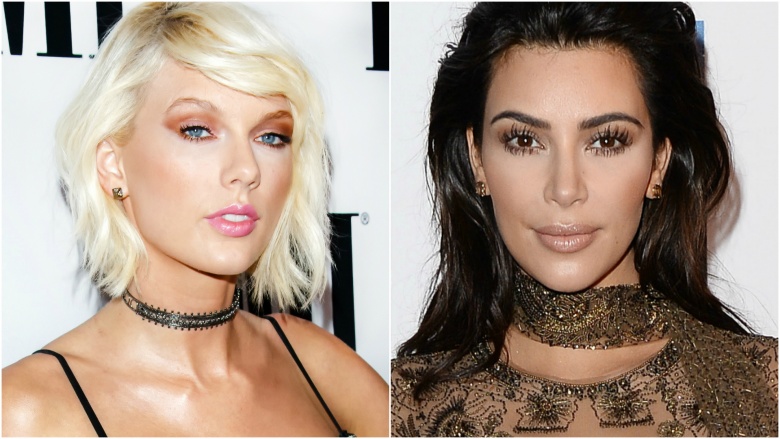 Getty Images
Kim Kardashian is revealing why she decided to call out Taylor Swift over her allegedly phony reaction to Kanye West's song "Famous."
"I never talk s*** about anyone publicly, especially in interviews. But I was just like, I've so had it," Kardashian said in a preview of Sunday night's episode of Keeping Up With the Kardashians. "I just felt like I wanted to defend [West]...because it's like, she legitimately [said to us], 'As soon as I get on that Grammy red carpet, I'm gonna tell all the press I was in on [the song].'"
Kardashian was referring to a specific verse in "Famous" in which her husband raps, "I feel like me and Taylor might still have sex. Why? I made that b**** famous." Amid a sea of controversy, West was forced to defend the lyric, claiming he had actually gotten Swift's approval during an hour-long phone conversation. Swift's camp denied that conversation happened.
Swift also seemingly addressed the scandal while accepting the 2016 Grammy for album of the year. "I want to say to all the young women out there—there are going to be people along the way who are going to try to undercut your success or take credit for your accomplishments or your fame," she said. "...someday when you get where you're going, you'll look around and you will know that it was you and the people who love you who put you there. And that will be greatest feeling in the world."
Kardashian eventually called BS on Swift's reaction. "It was funny because [on the call with Kanye, Taylor] said, 'When I get on the Grammy red carpet, all the media is going to think that I'm so against this, and I'll just laugh and say, 'The joke's on you, guys. I was in on it the whole time,'" Kardashian told GQ in June 2016. "And I'm like, wait, but [in] your Grammy speech, you completely dissed my husband just to play the victim again."
Kardashian reiterated her stance in the preview for her reality show. "[It's] another way to play the victim. It definitely got her a lot of attention the first time," Kardashian said, referring to the time West interrupted Swift's speech during the 2009 MTV Video Music Awards.
"I feel like I've had it with people blatantly treating my husband a certain way, making him look a certain way," Kardashian says during the episode. "Kanye is always so honest and speaks his mind. And you know, when we were first dating, people would always talk s*** and he always had my back. At this point, I really don't give a f***, so I'll do whatever to protect my husband."
Swift's team released a statement to GQ: "Taylor does not hold anything against Kim Kardashian as she recognizes the pressure Kim must be under and that she is only repeating what she has been told by Kanye West," the statement said. "However, that does not change the fact that much of what Kim is saying is incorrect."
If Kardashian is looking for an extra ally in this fight, she could always call up Swift's ex, DJ Calvin Harris, who also claims he's been two-timed by Swift's publicity machine.
https://www.youtube.com/watch?v=8moGfBJuuJM