Where Does Adam Sandler Live And How Massive Are His Homes?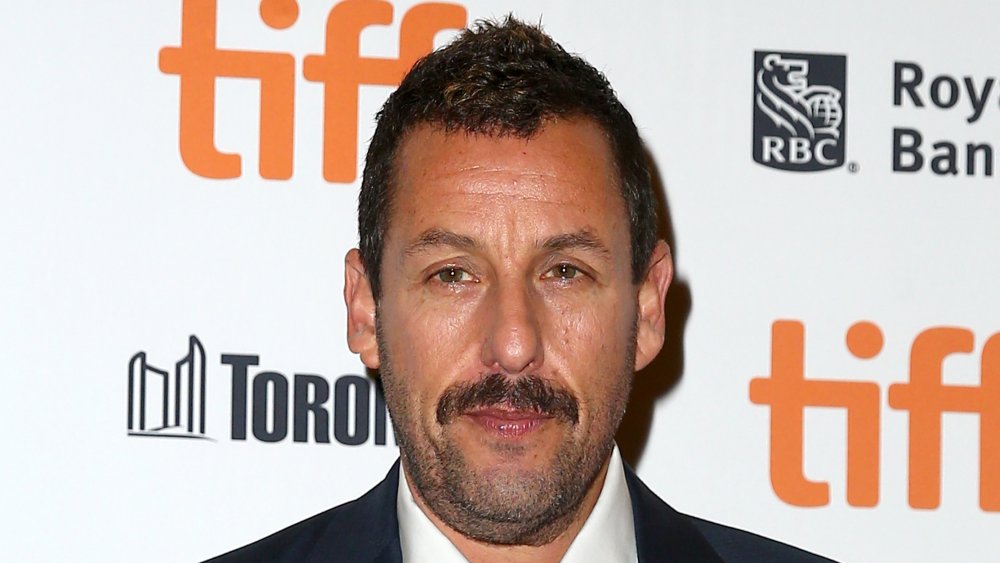 Tasos Katopodis/Getty Images
Unlike most of the characters he plays, Adam Sandler seems to be living a total life of luxury in all his sprawling properties. Coming across as your average Joe thanks to his down-to-earth, sometimes-too-casual attire, it's easy to forget that Sandler is rich — like, really rich. While some have been quick to dismiss the Uncut Gems star as having his career slowly fall apart, we have a feeling he isn't too bothered. The actor is worth a whopping $420 million, and, as per Forbes, earned $57 million in 2019, having "Netflix to thank for his eight-figure year."
And while Sandler definitely has multiple deluxe mansions to choose from, some still consider him a humble celeb who hasn't lost touch with his roots. In December of 2019, the actor took 60 Minutes on a tour of his childhood home where his mother still lives, describing himself as one of the "rare comedian[s] who says his childhood was happy." Aww!
Nevertheless, considering the Spanglish star has made so much dough, he sure knows how to invest it in some pretty gorgeous properties. Let's take a look at where Adam Sandler lives and how massive his homes are.
Adam Sandler's main Los Angeles property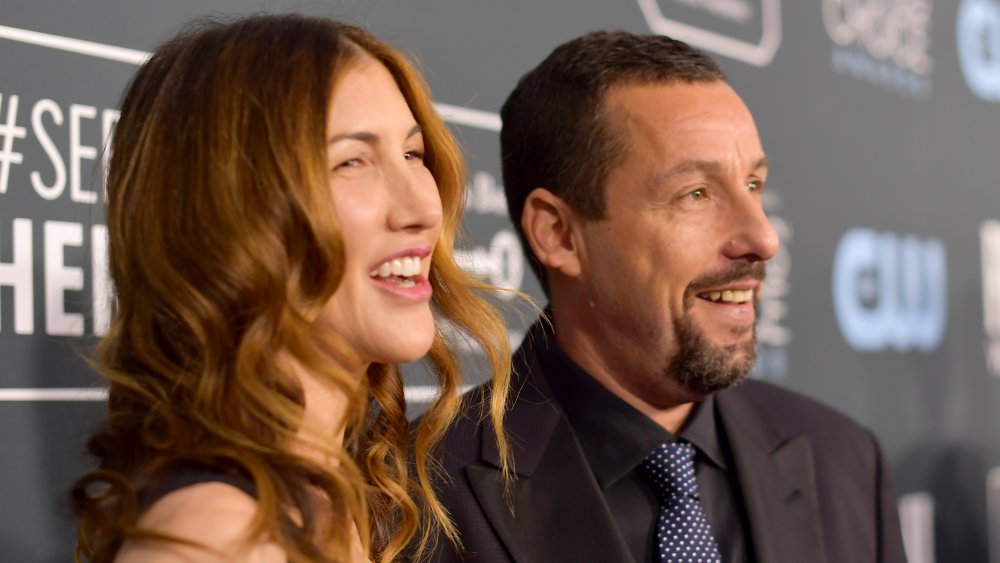 Matt Winkelmeyer/Getty Images
Adam Sandler's main property, his Pacific Palisades home in Los Angeles, has some celeb history to it. Per People, as the story goes Adam Sandler and his wife, Jacqueline Sandler, were at Goldie Hawn and Kurt Russell's house for a New Year's Eve celebration in 2004 "when his wife said she'd like to buy it." According to Variety, the couple bought the sprawling mansion from the Overboard starlet that same year for a pretty penny: $12 million, to be exact.
As revealed by Velvet Ropes, the Sandler abode comes in at 12,860 square feet, boasting 7 bathrooms, 14 bedrooms, and a massive yard complete with a pool and sports area. If that's not enough, the Billy Madison actor "also owns the adjoining home, which is 3,971 square feet with 4 bedrooms and 4 bathrooms," meaning the "combined properties are worth an estimated $28 million." Not too shabby, Sandler!
Proving he's as generous as ever, the Happy Gilmore star is known to pack the property with guests, too. During a 2014 interview with Jimmy Kimmel Live! (via AZ Central), Sandler revealed he had his entire extended family staying with him for one of his movie premieres. As Kimmel asked Sandler how many people were staying with him, the comedian quipped, "Let's put it this way, I've got a big house and there's so many people in the house that my mother and my mother-in-law are sleeping in the same bed it's that crowded."
Adam Sandler has options for unwinding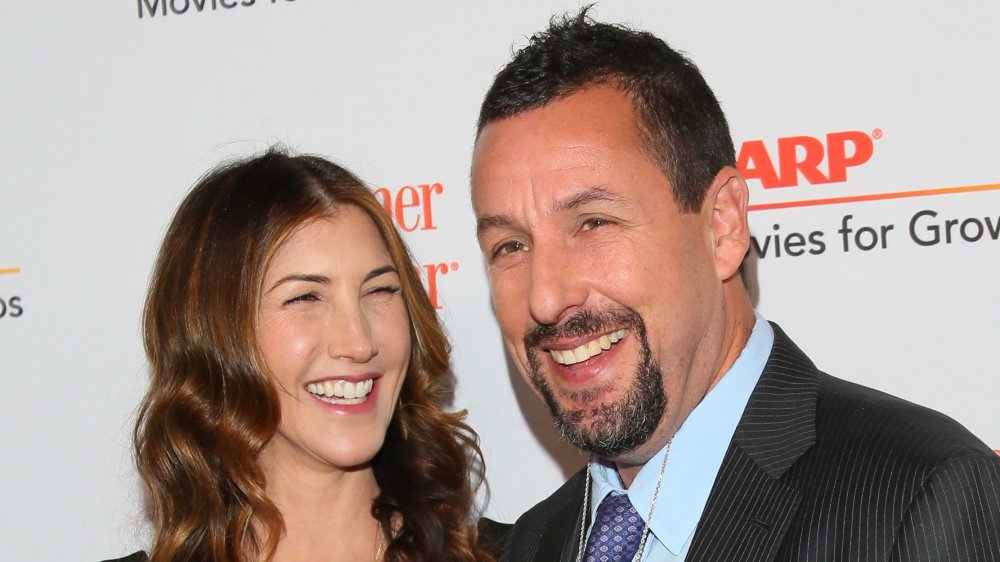 Jean-baptiste Lacroix/Getty Images
If Adam Sandler's bustling Los Angeles mansion gets a bit too chaotic with family and guests staying over, the star always has his other properties to jet off to. According to SFGate, the 50 First Dates actor also owns a Malibu home, which he purchased in 2001 for over $3 million. Built in 1947, the house was remodeled, now boasting three bedrooms and three bathrooms, and, as per Velvet Ropes, has a large entertainment patio, "quite literally" on the beach. Yeah, we're jealous.
If the Malibu getaway isn't enough, it's rumored that Sandler spends time in his Florida home, too. According to RealEstateAgent.com, the comedian purchased a Boca Raton residence for his mother as her "primary residence," yet it's believed that the notoriously private actor can be seen there on occasion, as well. Coming in at 2,600 square feet, it's certainly enough space for both his mother and the actor's family if they choose Boca Raton as a getaway from the hustle and bustle of Los Angeles.
We're sure that locals love getting a glimpse of the Hollywood celeb, such as this Boca Raton couple who asked Sandler to crash their wedding photos. Not quite the Wedding Singer, but we're sure for them it was just as memorable.