The Real Reason Why Tom DeLonge And His Wife Split After 18 Years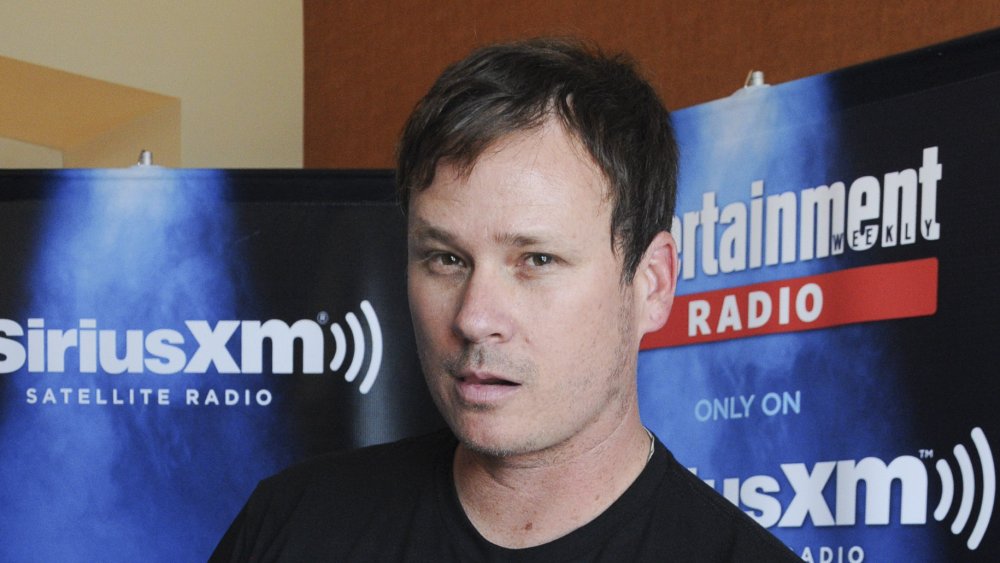 Vivien Killilea/Getty Images
In December of 2019, fans of Blink-182 (and general aughts nostalgists) received some disheartening news: Tom DeLonge, former vocalist and guitarist of Blink-182, announced his split with wife Jennifer DeLonge after 18 long years.
The goss was a real bummer because, as most hardcore fans of the band know, Jennifer was the inspiration behind some of the band's greatest hits. According to Billboard, one of Blink-182's most memorable tracks was "All the Small Things," an ode to his lady. "The song is about how the important things in their relationship were in the small things," bassist Mark Hoppus dished, adding, "The line, 'She left me roses by the stairs,' came about while we were recording the record. She actually left roses for Tom to show that she cared."
For all of you hoping for a reconciliation for the once-adorable pair, we have a feeling it isn't going to happen. On December 19th, 2019, Tom introduced his newest love interest on Instagram. "When you take the lady friend on tour for her first time ... A little overwhelming for her yes, but still super fun," he wrote, adding, "We have been together for almost two years now, and it still feels new. Love you, Marie." Wait, what? If the former Blink-182 rocker has been with his new missus for almost two years, what happened with Jennifer? Let's look at the real reason why Tom DeLonge and his wife split.
Say it ain't so, he surely did go
High school darlings Tom and Jennifer DeLonge were together for nearly two decades. As per Daily Mail, the pair tied the knot in 2001 — two years after Tom reached mainstream success with Blink-182 on the success of their 1999 album Enema of the State. As Jennifer supporter her beau through his meteoric rise to punk-pop superstardom, the pair had two kids, daughter Ava and son Jonas.
However, although the exes went public with their split in December of 2019, they actually called it quits long before then. According to court documents obtained by TMZ, the former couple lists December 29, 2017, as the date of separation. Hmm, that must mean Tom didn't stay single for too long, right?
Nevertheless, the Angels and Airwaves rocker cited "irreconcilable differences" as the reason for the split from his ex-wife, "asking for joint legal and physical custody of their kids." As for spousal support? Tom remained as unphased as ever, asking the court to "figure it out later." Considering the founding member of the iconic band also sold his rights to Blink-182's back catalog in January of 2020, it looks like Tom is cutting any lingering memories that still tie him to his former life — including his high school sweetheart.