The Truth About Who Really Owns The Royal Collection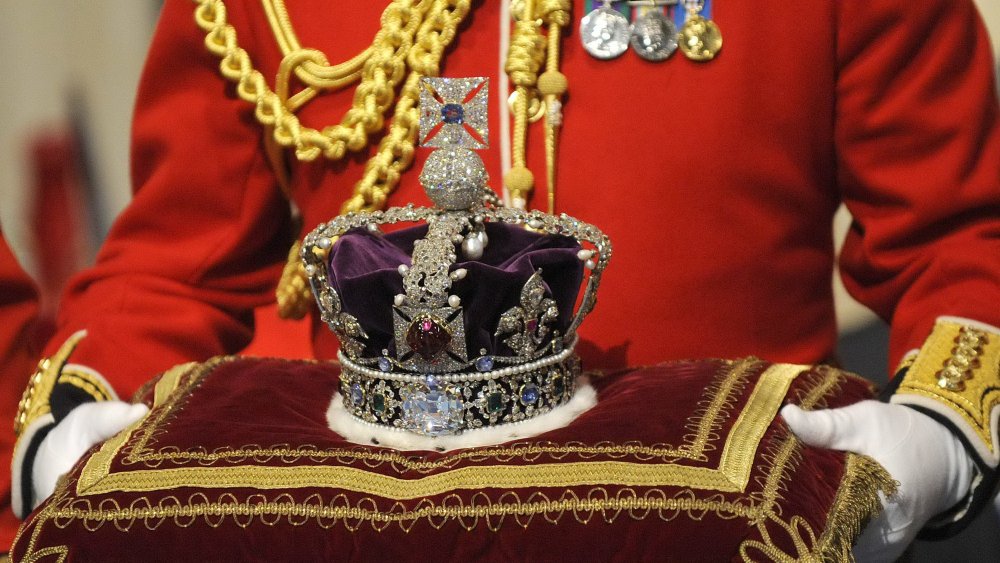 Toby Melville/Getty Images
The royals may enjoy a life that's filled with lavishness and luxury. They may appear to have everything you could possibly want. But don't forget — appearances can be deceiving. Among the many untold truths of Queen Elizabeth and her family is that they don't actually own the royal collection, even many of the treasures that you might have assumed belonged to the powerful family.
"The queen herself doesn't personally own national treasures like the Crown Jewels or the Tower of London," according to Business Insider. "Such national treasures are part of the royal collection, which the monarch holds in trust for the nation." That means that it's actually the public who owns the treasures and the royals are merely responsible for taking care of them (while also getting the chance to use them, of course).
If you're wondering what items are included, the collection is "made up of thousands of paintings, tapestries, pieces of furniture, photographs, and other objects, spread out between numerous royal residences." But that's not all! Even a few of the royal's homes, such as Buckingham Palace and Windsor Castle, are also part of the collection merely being held in trust.
While that might make it seem like the royals don't have as much as you thought (and that they're restricted by some pretty rigid rules), the fact is that the Queen still has more than you could probably imagine.
The Queen still has plenty of riches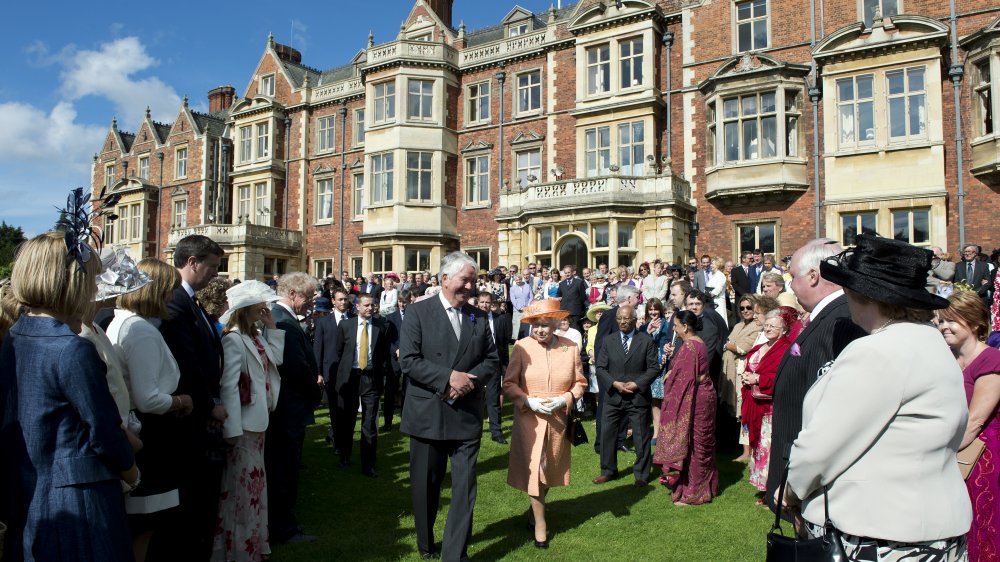 Wpa Pool/Getty Images
Many of the treasures found in the royal collection may not actually belong to the royal family, but that doesn't mean that they're destitute. Far from it. Frankly, the Queen herself is one wealthy woman with around $600 million, according to Celebrity Net Worth. And while she surely has a good chunk of cash, her fortune also includes some of the items in the vast royal collection. For instance, Forbes explains that Queen Elizabeth II does have a private real estate portfolio, and it's impressive.
The collection of pricey properties includes both Sandringham House and Balmoral Castle, which are considered "significant historic buildings." They're also worth a heck of a lot of money. Sandringham House in Norfolk is estimated at $65 million, while Aberdeenshire, Scotland's Balmoral Castle is worth "at least $140 million."
Real estate professional Lenka Duskova talked to Forbes about the properties and explained why they're worth so much, elaborating that the nature around the structures is just as valuable as their historical significance. "Both of the Queen's estates shelter highland cattle, herds of deer, rare bird species, and forests that enrich the habitat," Duskova revealed. "The Queen also owns agricultural land and horse farms across the country and real estate in London." While the Queen's real estate portfolio is obviously worth holding onto, that's not the only treasure she owns.
The Queen's stamp collection is worth a staggering amount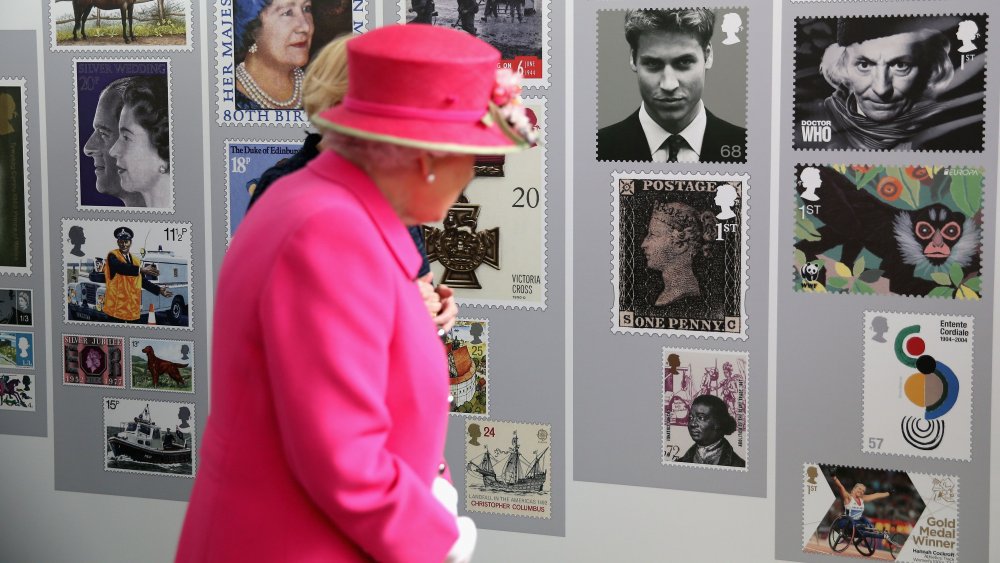 Chris Jackson/Getty Images
If you have an old stamp collection tucked away somewhere in the attic, you might want to pull it out and see how much it's worth once you find out about the Queen's assortment of pieces of postal history. Business Insider explains that the monarch is the owner of her father King George V's "immense" royal stamp collection. That's... cool? It might sound more impressive when you find out that her stamp collection is worth £100 million (or around $130 million).
"The Queen is the fifth monarch to inherit the vast Royal Philatelic Collection, which was originally started by Queen Victoria's second son, Prince Alfred in 1864," according to The Sun. Royal expert Phil Dampier claims that the Queen is pretty proud of her stamps, and heads of state who have stayed at Buckingham Palace say that "the Queen loves showing her stamp collection to visitors."
"It is one of her pride and joys, not only because she owns some of the world's most valuable stamps, but also because she has built on a family treasure and feels she has done her father and previous monarchs who owned it proud," Dampier said. It certainly doesn't hurt that the "2d Post Office Mauritius of 1847" stamp is estimated to be worth around £2 million alone. Let's just hope no one ever licks it!