What Was Kirk Douglas' Net Worth At His Time Of Death?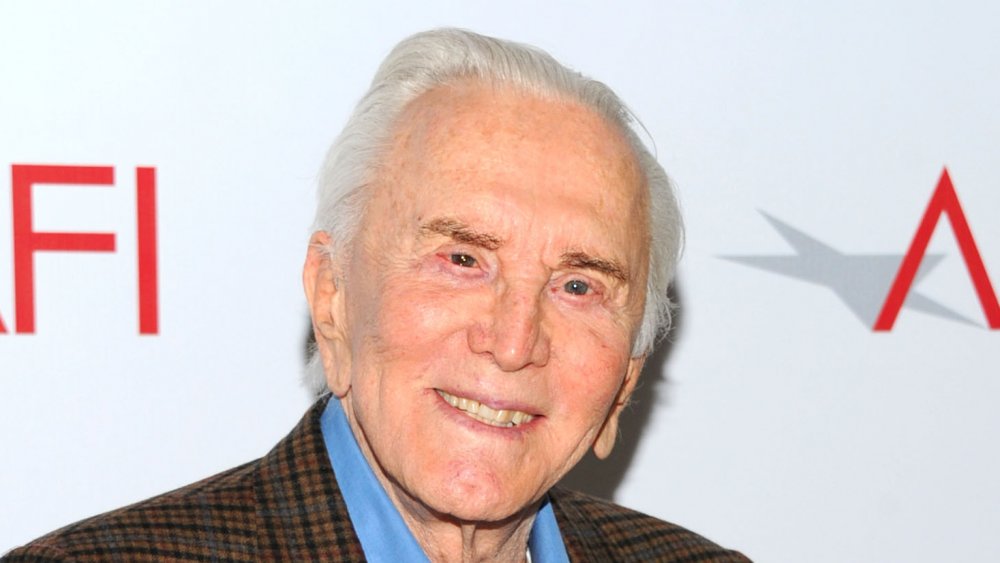 Alberto E. Rodriguez/Getty Images
Hollywood legend Kirk Douglas, father of actor Michael Douglas, died at age 103 on February 5, 2020. Kirk had suffered from declining health since 1996 when he suffered a stroke but had continued to occasionally star in projects like the TV series, Touched By an Angel, and the 2003 movie, It Runs in the Family. "To the world, he was a legend, an actor from the golden age of movies who lived well into his golden years, a humanitarian whose commitment to justice and the causes he believed in set a standard for all of us to aspire to," Michael told People about his talented dad, who also leaves behind sons Peter and Joel, and wife, Anne Buydens. Michael concluded his statement on an emotional note, adding, "Let me end with the words I told him on his last birthday and which will always remain true. 'Dad — I love you so much and I am so proud to be your son.'" Kirk was also dad to Eric Douglas, who died in 2004 from an overdose (via the Los Angeles Times).
Throughout Douglas' long journey in the entertainment industry, he starred in many iconic films, including Spartacus, Lust for Life, Ace in the Hole, and The Bad and the Beautiful, to name a few unforgettable works (via IMDb). As for awards, he won a Golden Globe Award in 1957, an Academy Honorary Award in 1996, and the Presidential Medal of Freedom in 1981. Given the actor's successes, it's fair to wonder about the net worth he has left behind.
Kirk Douglas was extremely charitable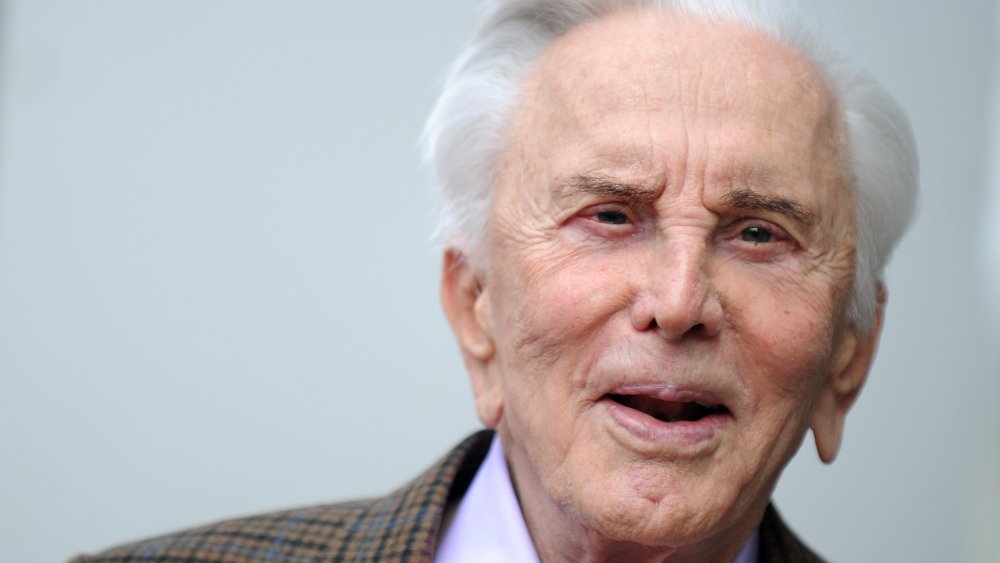 Gabriel Bouys/Getty Images
Kirk Douglas' net worth is estimated at $60 million per Celebrity Net Worth, although the exact figure might be difficult to ascertain given his penchant for charity. Douglas told The Hollywood Reporter in 2015 that his net worth was $80 million, a large figure that inspired him to give back. Wife Anne recalled his shocked reaction to the money they had accrued in a trust set up during the '60s, sharing, "He said, 'I want to give it away.'" The Hollywood legend did exactly that, giving away $50 million to be distributed through the Douglas Foundation, which aims to "help those who cannot otherwise help themselves." Some of the beneficiaries include "St. Lawrence University, where they fund a scholarship for minority and underprivileged students; Westwood's Sinai Temple, which houses the Kirk and Anne Douglas Childhood Center; Culver City's Kirk Douglas Theatre, a dilapidated movie theater restored as a live performance venue; and Children's Hospital Los Angeles," per THR.
Perhaps Douglas' generosity was inspired by his financial struggles as a child, which he described to Marc Myers at The Wall Street Journal, "My mother worked hard to feed and clothe us. There wasn't much money. She took care of the house with no hot running water, washing machine or decent stove."
In the end, Douglas was as heroic Spartacus, admirably giving back his fortune to those in need. The Nicki Swift family sends their thoughts to the actor's loved ones during this tough time.