The Reason Adam Driver Kept His Son Hidden For Two Years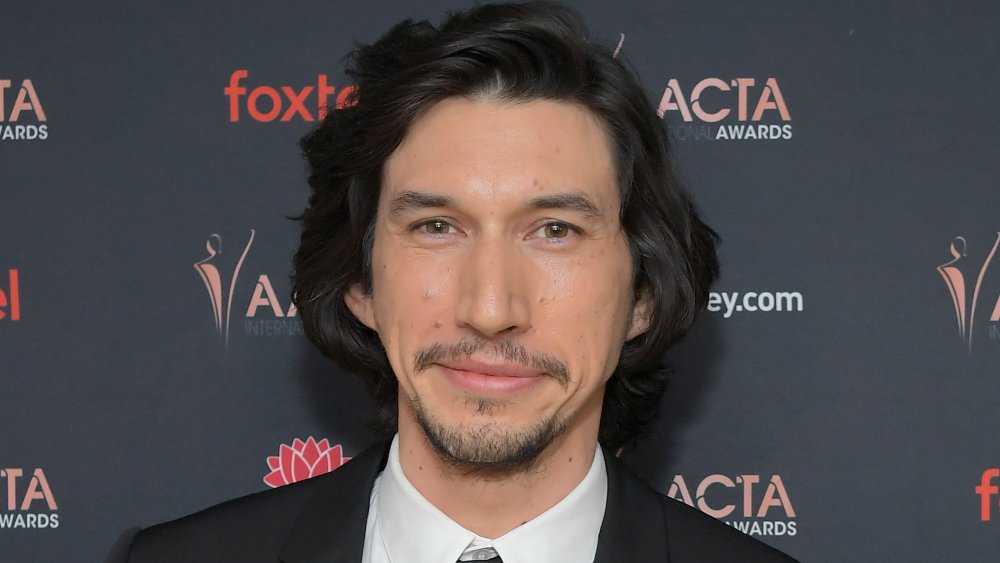 Charley Gallay/Getty Images
Mere months before Adam Driver received the first Best Actor Oscar nomination of his career, the 36-year-old revealed to the New Yorker that he'd experienced an even more notable first a few years before — the birth of his first child, a baby boy, with wife Joanne Tucker.
While rumors that the actor might be a father swirled as early as November 2018 thanks to a Page Six report, Driver and Tucker remained mum on the subject, choosing to share the news on their own terms.
That being said, in this day and age of anonymous sources spilling celebrity tea left and right, it's a surprise that the actor and his wife were able to keep the secret for as long as they did — especially in light of Driver's meteoric rise to fame in recent years. But why did Adam Driver even want to keep his son hidden in the first place?
Adam Driver described keeping the secret under wraps as a "military operation"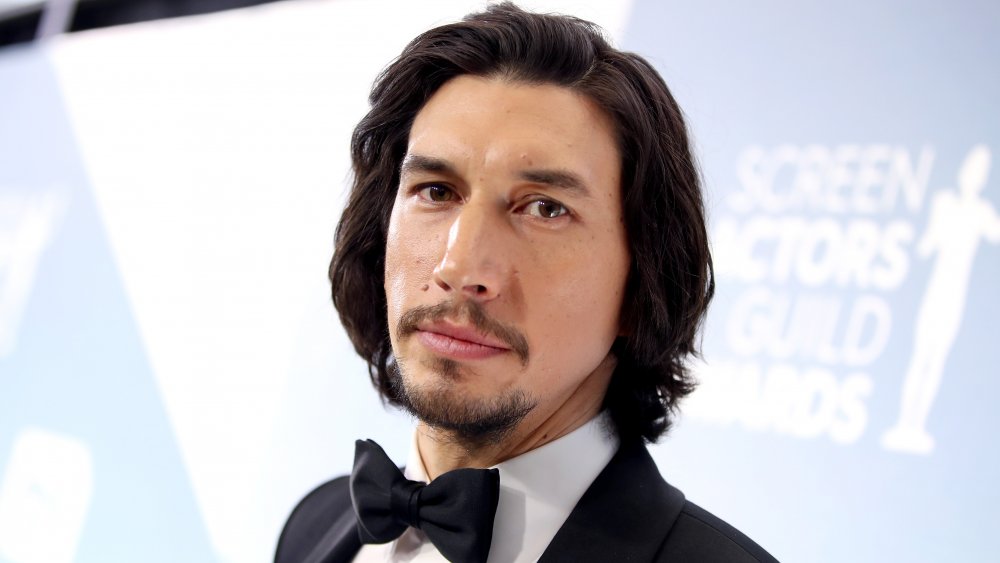 Rich Fury/Getty Images
It's not uncommon for celebrities to want to keep their private life, well, private — especially when it comes to their children. In fact, you might be surprised to learn just how many celebrities have kids nobody knows about. Until October 2019, Adam Driver was one of them. The Marine veteran likened keeping his son a secret to "a military operation." It's an operation that was almost thwarted when eagle-eyed fans spotted "the back of his son's head" in a picture on the Instagram account of his wife's sister in 2018 (via the New Yorker).
So why the need for military-like stealth? Even though his star power is through the roof these days, Driver is still trying to hold onto whatever pieces of privacy that he can. In fact, in addition to being an actor, Driver revealed that he's actually had to take on a second job. "My job is to be a spy — to be in public and live life and have experience," he told the New Yorker. "But, when you feel like you're the focus, it's really hard to do that."
While hosting Saturday Night Live in January 2020, the actor publicly confirmed that he's a dad. "Some facts about me; I'm a husband and a father," Driver said. He continued by joking, "It's in that order though. I've been very clear with my son about that, he's second in everything."
Well, it seems like that's all the insight we're getting for now, but given how notoriously private the actor is, we'll take what we can get.