The Untold Truth Of Jonathan Pryce's Wife Kate Fahy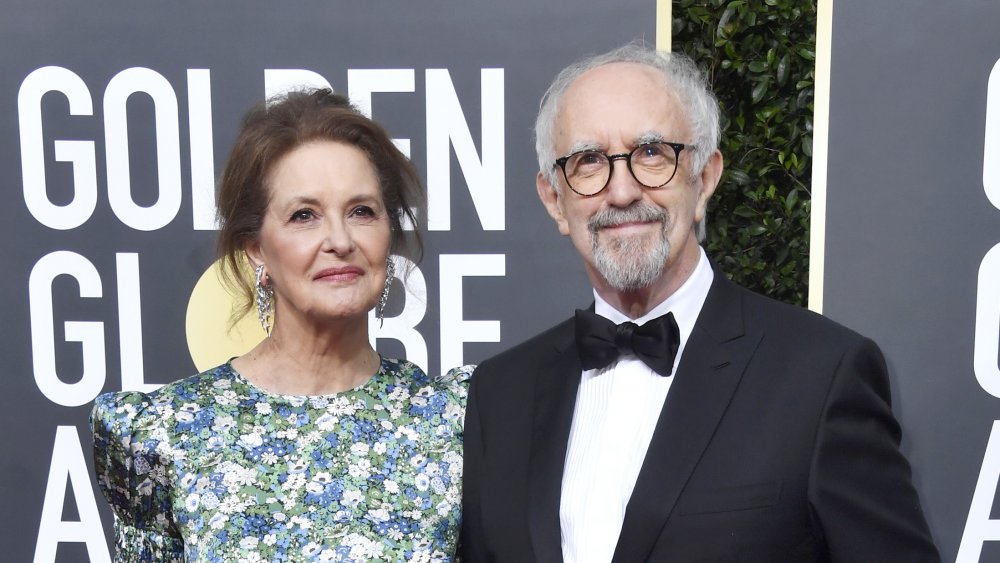 Frazer Harrison/Getty Images
It's been a strong award season for Jonathan Pryce. His role as Pope Francis in Netflix's The Two Popes earned him Best Actor nominations at the 2020 Golden Globes, the BAFTAs, and the Academy Awards. While the 72-year-old didn't win the trophy at the first two ceremonies, fans will find out on Sunday, Feb. 9 if he takes home the Oscar. Pryce is up against a pretty formidable lineup of fellow talented actors: Adam Driver for Marriage Story, Joaquin Phoenix for Joker, Antonio Banderas for Pain and Glory, and Leonardo DiCaprio for Once Upon a Time in Hollywood. Considering Phoenix scored the win at both the Globes and the BAFTAs, he's the safe bet, but you never know what could happen.
But whether Pryce wins for The Two Popes or not, there's one thing that's pretty much guaranteed: his wife Kate Fahy will be by his side, walking the red carpet just like the pair did at the Golden Globes on January 5. So, who is Fahy — beyond her famous husband's award-show sidekick? Let's dive in and learn more about her equally impressive career.
Kate Fahy is an actress — and it's actually how she met her husband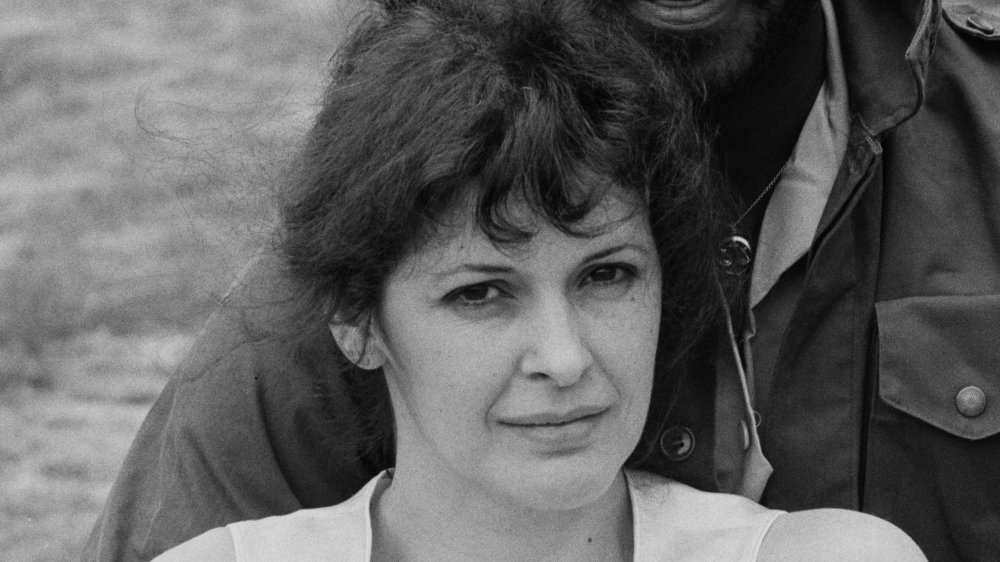 Express/Getty Images
Jonathan Pryce met Kate Fahy when they were both working at Liverpool's Everyman Theatre nearly 50 years ago, per the Daily Mail. At the time, they were both married to other people. And while Pryce claims he was "very happy" in his marriage, he admitted, "Two weeks after I met Kate I left my wife and she left her husband. It really was just this extraordinary-meeting — a real coup de foudre." (In the same interview, he mentioned he's now "great friends" with his ex-wife and her husband, but it "took a while.")
Pryce said, "I can't imagine what life would be if I hadn't met Kate at that time. We're both actors and often that mitigates against a good relationship, but we have a great understanding of each other's needs." The Everyman Theatre wasn't the only place Pryce and Fahy worked together; they starred in a play called The Goat, Or Who Is Sylvia? in 2004. According to the Daily Mail, Fahy played the wife who Pryce's character leaves for a goat (yes, you read that correctly). In addition to stage acting, Fahy's IMDb lists a range of roles, spanning the past five decades. In the early '90s, she appeared in a TV series called The House of Eliott, and more recently, she was in an episode of Doctors. Per her Twitter bio, Fahy is also a director who loves to read, write, and cook.
Jonathan Pryce and Kate Fahy took their time getting married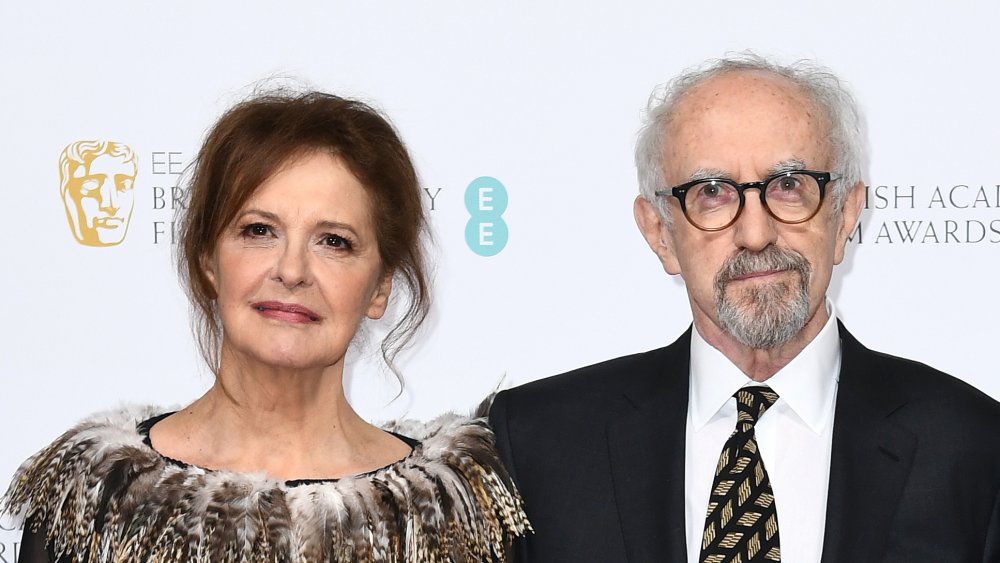 Gareth Cattermole/Getty Images
Since Jonathan Pryce and Kate Fahy had each been married previously, he saw no need to tie the knot again, explaining to the Daily Mail in 2010, "The only reason to get married now is inheritance tax." However, Pryce and Fahy eventually tied the knot in 2015. According to The Guardian, Pryce said in 2018 it really was "for legal reasons." He elaborated, "We'd not married before because it was not deemed necessary. Everything we have had together is in our joint names. We had a ceremony with just family and enlarged the group for a very nice lunch afterwards. It's been 48 years. The big 50 — now that will be a party."
The pair has three children: Patrick, Gabriel, and Phoebe. While their daughter acts, Pryce told The Guardian, "My two sons don't. One is a chef and runs a restaurant in London, which is quite well known: Rita's." Rita's was described by Eater as a "much-loved homage to modern American comfort food."
Sure, their relationship didn't begin in the most picture-perfect way, but they've lasted for the long haul. Explaining how, Pryce told The Guardian, "If you get to live with Kate Fahy, it will last. I claim nothing. She's just an extraordinary person. Although thank God I've changed. I think so. She still laughs at my jokes, much to the children's dismay." Fahy really does sound extraordinary — and not just because she laughs at Pryce's (probably cheesy) jokes.