Spike Lee Pays Tribute To Kobe Bryant In Custom Suit At The Oscars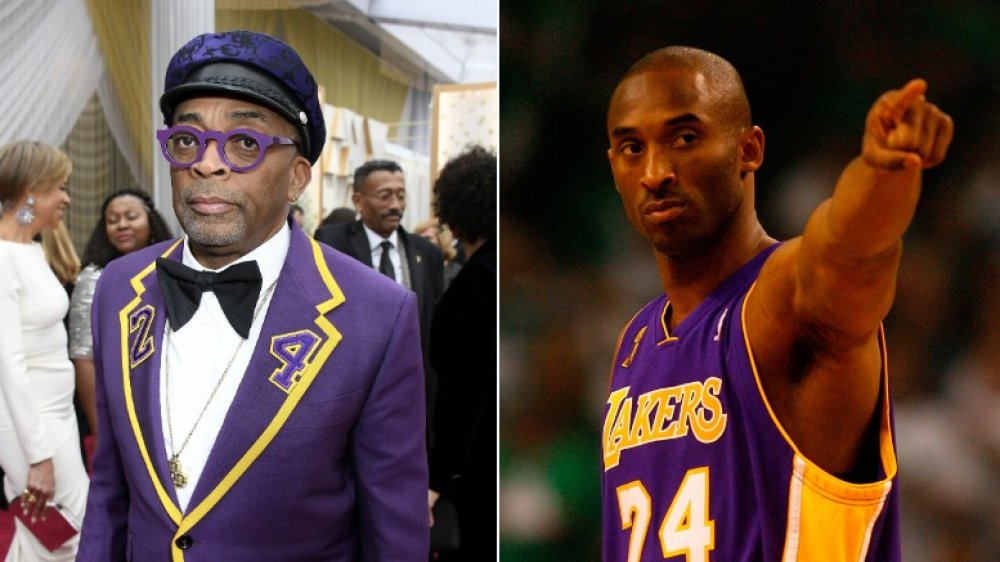 Kevork Djansezian, Jim Rogash/Getty Images
Two weeks following the tragic helicopter crash that killed L.A. Lakers icon Kobe Bryant and his daughter, Gianna, the basketball star was honored at the 2020 Academy Awards by those in the entertainment industry who knew and loved him. After retiring from basketball, Bryant won the 2018 Academy Award for best animated short film for Dear Basketball, a project based on a poem Bryant wrote.
Director Spike Lee, who took home an Oscar in 2019 for best adapted screenplay for BlacKkKlansman, was in attendance at the 92nd Academy Awards. Lee took time to speak with red carpet host Ryan Seacrest about the death of his friend and collaborator. Lee and Bryant spent plenty of time together years ago while filming Kobe Doin' Work, a documentary that focused on the basketball player's 2007-2008 season with the Los Angeles Lakers. When asked how he's managing in the days after his friend's passing, Lee "could only answer with a sad shrug," reported E! News. "I just gotta continue to do my work. Gotta keep it going," he said. "When you have a profession that you love, that makes all the difference in the world."
Lee also paid tribute to Bryant at Hollywood's biggest annual event by wearing a very special custom suit.
Spike Lee's suit was a tribute from head to toe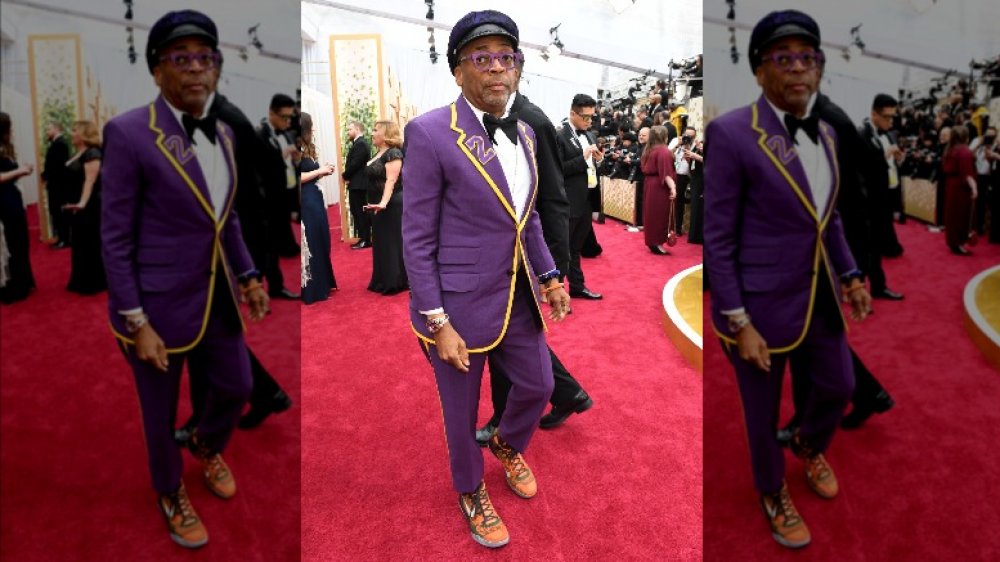 Valerie Macon/Getty Images
At the 2019 Oscars ceremony, Spike Lee wore an all-purple suit as a tribute to Prince, the famed musician who died in 2016. In 2020, Lee donned purple again to mark the passing of Kobe Bryant. 
"Spike Lee arrived for the night wearing a custom Gucci suit that clearly serves as a tribute to the late basketball legend," reported E! News, who noted that the outfit was the same purple and yellow-gold combination that's used for the L.A. Lakers' uniforms. Lee's purple hat matched the suit, and Bryant's number, 24, was sewn onto both Lee's lapel and across the back of his jacket. The respected director also wore a pair of Bryant's Nike high tops.
Lee spoke to ABC News (via WLTX19) ahead of the event, urging others to support Bryant's wife and children. "We just gotta love each other man. ... For Vanessa and the family, peace and love."