The Special Meaning Behind America Ferrera's Oscar Gown Explained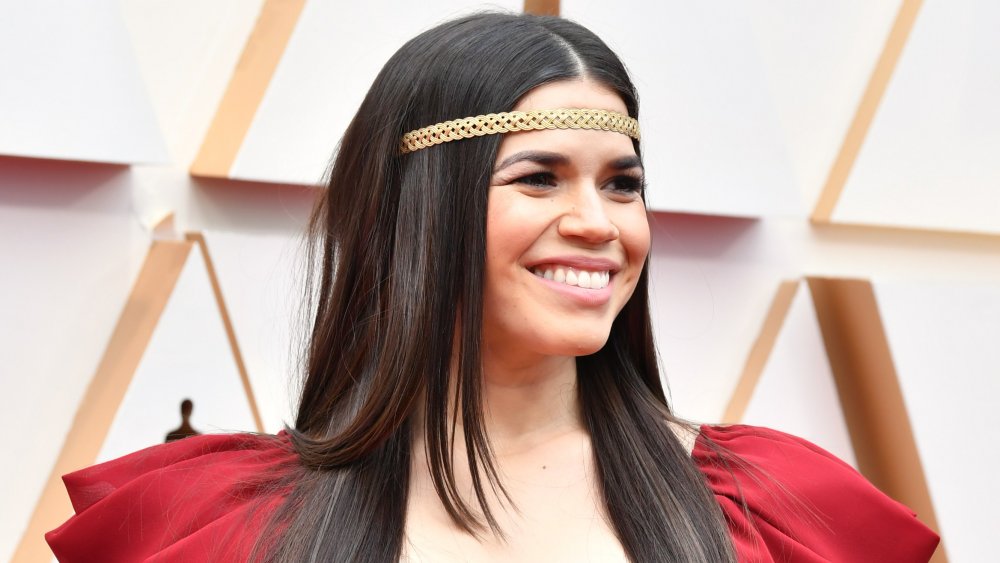 Amy Sussman/Getty Images
America Ferrera is one of those celebrities you just can't help but love. She's been raking in awards ever since appearing in 2002's Real Women Have Curves, and her lead role on Ugly Betty earned her a Primetime Emmy, a Golden Globe, and a Screen Actors Guild Award. Her most recent TV show, Superstore, won her a Gracie Award, but beyond her on-screen talent, Ferrera uses her voice to advocate for causes and organizations she cares about — whether speaking at the Women's March or being a founding member of the Time's Up movement.
The 92nd Academy Awards were another moment where Ferrera didn't take her spotlight for granted. She attended the big ceremony because How To Train Your Dragon: The Hidden World, where she voices the character of Astrid, is nominated for best animated feature film. The 35-year-old actress' Oscar gown had a special meaning, honoring her ancestors and celebrating her HTTYD character all at the same time. Let's dive in, shall we?
America Ferrera brought her 'warrior ancestors' with her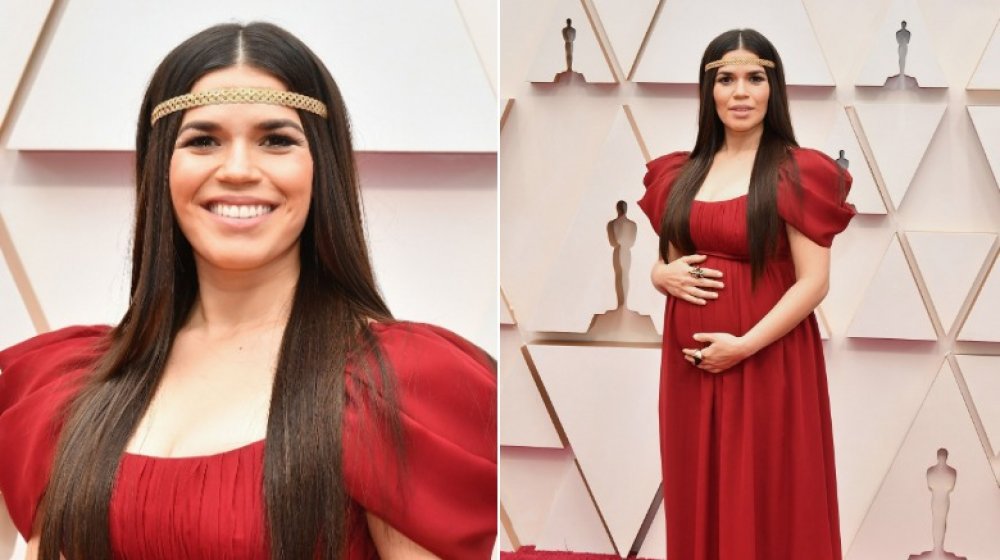 Amy Sussman, Amy Sussman/Getty Images
America Ferrera looked stunning on the 2020 Oscars red carpet, cradling her baby bump and sporting a big smile with husband Ryan Piers Williams by her side. But her ensemble wasn't just a pretty gown. There was significance behind the look, which she explained in a pre-show Instagram post: "#Oscars for the final farewell to 12 years of How to Train Your Dragon & my Berkian Warrior Queen Astrid. Tonight, I bring my own warrior ancestors with me, the indigenous Lenca tribe of Honduras."
The Lenca tribe is from the "northern highlands of Honduras and El Salvador" and "somewhat intermediate culturally between the Maya to the north and circum-Caribbean peoples such as the Kuna to the south," per Encyclopædia Britannica. As explained by an organization called Internet Society, "Although their Indigenous language is extinct and their culture has changed in other ways over the centuries, the Lenca no longer want their knowledge to reside only in the minds of elders." For that reason, members of the tribe began working on a project to preserve and connect their community through the internet. "These people are curios [sic] and proud, they like to learn new skills while remaining true to their roots. Women wear beautiful traditional clothing while holding their babies in colorful wraps," the site explained. 
With a public figure as big as Ferrera publicly honoring the tribe, there's no doubt its members will continue to gain the recognition they seek.
America Ferrera aims to honor all aspects of her identity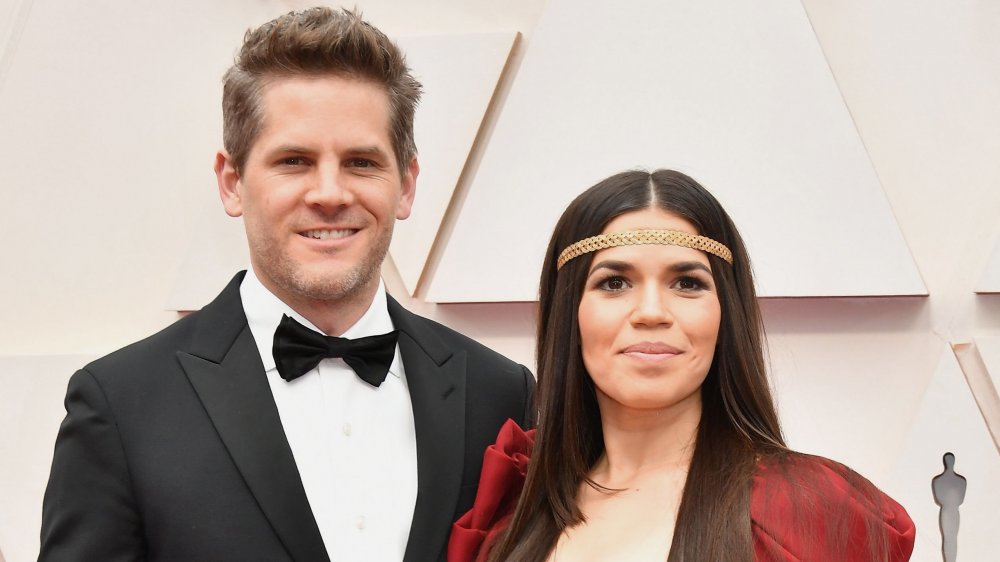 Amy Sussman/Getty Images
Over the years, America Ferrera has opened up about the intersections of her identity. "You want to honor your roots and your past, but you also want to burst at the seams and grow into something new," she told Vulture in 2017. "That inner struggle is something I so relate to, being the daughter of immigrants. I really, really struggled with my American identity versus my Latino identity growing up." 
Ferrera has since learned to love her whole self. "I am not just an actor, I am not just a Latina, I'm not just an activist, I'm not just a director, a producer, a creative person. I'm all of these things, and I've finally come to a place in my life where not only is it okay for me to feed all of those things, but everything gets better when I do," she said.
Another core part of Ferrera's identity? Being a mother. She told Entertainment Tonight at the 2020 Oscars, "I happen to love my pregnant body. I mean, the first time I was pregnant I was being in my body in a totally different way and it feels wonderful to celebrate that." Her red carpet look perfectly weaves together three things: her inner warrior, her heritage, and her pregnancy.