Who Was The Actor That Rapped The Recap At The 2020 Oscars?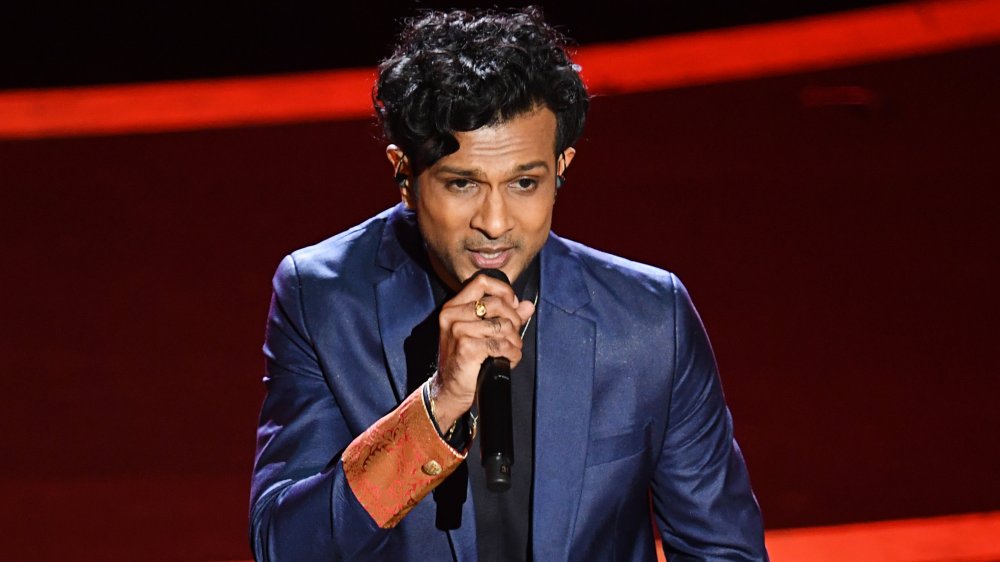 Kevin Winter/Getty Images
The 2020 Academy Awards had no host, but there were still standout moments to keep viewers entertained. For instance, Janelle Monáe kicked off the night with a musical number that included nods to A Beautiful Day in the Neighborhood via her signature Mr. Rogers-style red sweater and to Midsommar, courtesy of a flower coat fit for a May Queen. Eminem brought everybody back to 2002, with an unexpected performance of "Lose Yourself" that left fans on Twitter and audience members equally confused. In case that wasn't enough, an actor — who admitted some people may consider him "new" — rapped a recap of the Oscars about halfway through the show.
So, who was that guy with the microphone anyway? Utkarsh Ambudkar was the recapper rapper, who had help from Questlove for the background music. According to Vanity Fair, Ambudkar's publicist explained that he sat in the writers' room for the first half of the show, figuring what to add to the rap, but a few lines were pre-planned. "He and Questlove figured out what the beat was going to be and certain things in that rhyme are evergreen and will work for the show no matter what." 
If you thought Ambudkar looked familiar, there's a good reason for that. He has popped up in a few memorable on-screen projects in recent years, and he's part of a famous freestyle group.
This is why Utkarsh Ambudkar looks so familiar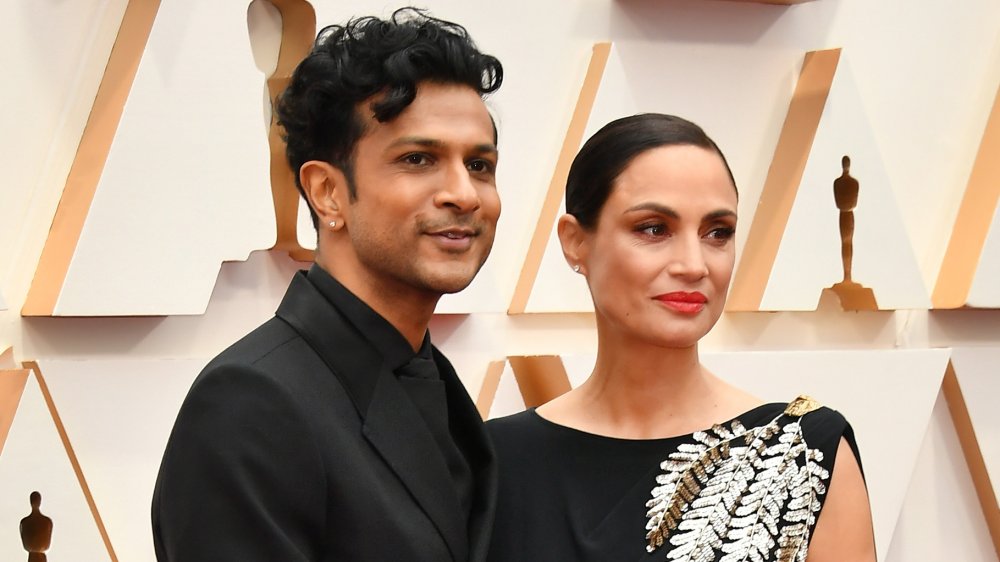 Amy Sussman/Getty Images
Utkarsh Ambudkar has appeared in an impressive list of projects over the past almost-decade. A cappella fans will likely recognize Ambudkar as one of the Treblemakers in the Anna Kendrick-fronted Pitch Perfect franchise. He also played Mindy Kaling's brother, Rishi, in The Mindy Project, and in 2019, Ambudkar played Jern, aka Brittany's fellow house-sitter turned love interest, in Brittany Runs a Marathon.
But Ambudkar is just getting started. He'll be in the upcoming live-action Mulan movie, too, and based on what he's teased so far, it won't disappoint. The 36-year-old told IndieWire in January 2019: "It's epic. I think personally it's gonna be the best Disney movie that they've made, live-action wise. It's a new story. It's a new take. It's great for young girls, it's great for the Asian community, Asian-American community."
Taking steps forward in representation was also a topic touched on briefly during his 2020 Oscars freestyle. As Ambudkar said on stage (via JustJared), "Been a long time trying to be colorblind, what you see right in front of you is a sign of the times ... Keep an open mind, I'm sure we'll find that there's plenty of light for us all to shine." 
Freestyle rap comedy is Utkarsh Ambudkar's thing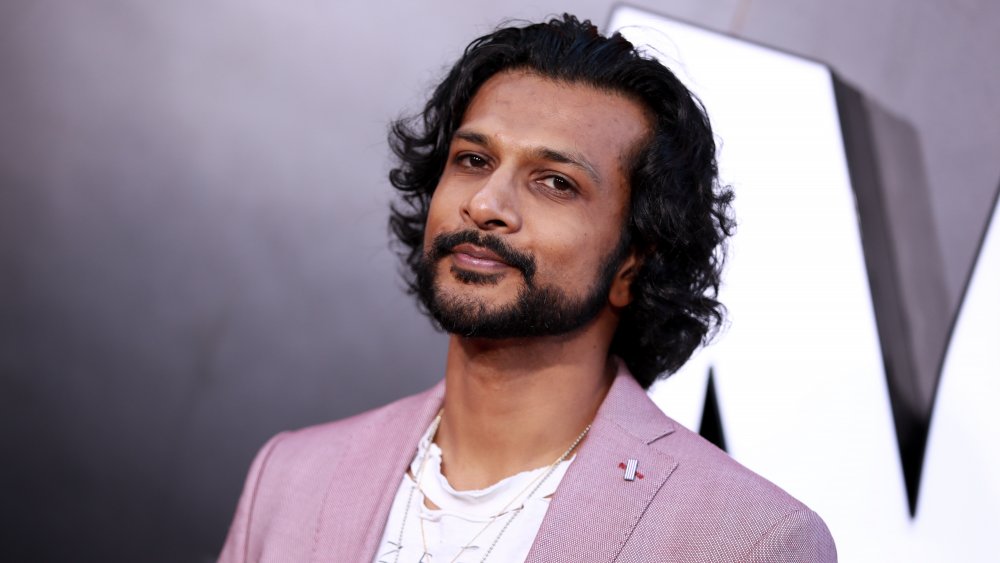 Rich Fury/Getty Images
If you want to instantly impress people, just mention the name Lin-Manuel Miranda, creator of the Broadway juggernaut Hamilton. Per The New York Times, Utkarsh Ambudkar became part of Freestyle Love Supreme, an improv comedy hip-hop group founded by Miranda, along with Thomas Kail and Anthony Veneziale. (According to the FLS website, the group performed its final show in January 2020.) Because Ambudkar was involved with Miranda, he actually played the role of Aaron Burr in early workshops of Hamilton, according to the Times. 
Speaking of his freestyling skills, Ambudkar told the Times in September 2019, "It's probably a little bit — 'embarrassing' is the wrong word — but it's a little weird to admit that freestyle rap comedy is probably the thing that I'm best at." 
Hey, getting to freestyle in front of Hollywood's biggest names at the Oscars is actually the opposite of "weird," right? Viewers should definitely brace themselves to see more of Ambudkar in the future.