The Billie Eilish Oscar Moment That Has Twitter Fuming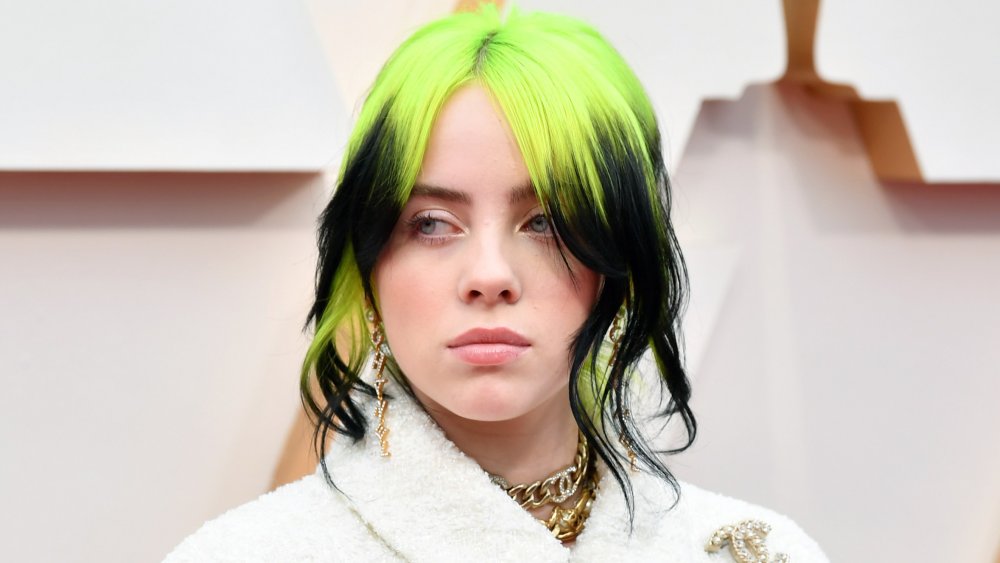 Amy Sussman/Getty Images
Pop music phenomenon Billie Eilish is known for turning heads and being at the center of controversy. That's why it's not a huge surprise that the chartreuse-haired chanteuse got herself into a bit of Twitter trouble when she was spotted giving a funny look during Kristen Wiig and Maya Rudolph's performance at the 2020 Oscars. Wiig and Rudolph were riffing on a bit about their own abilities as singers and actors when they burst into an empowering medley that included the songs These Boots Were Made for Walkin' and Lady In Red. 
While Wiig and Rudolph were doing their part to empower comedians and women around the world, Eilish gave what appeared to be a disapproving look that some are calling a "side eye." Twitter was quick to point out the timing of Eilish's questionable facial expression and even quicker to point out what they thought it could have meant. 
Still, other Twitter users jumped to Eilish's defense, saying she might have been grimacing after she saw the camera cut to her own face. Whatever the case, Billie Eilish's facial expression has Twitter talking and we're here to look at what they're saying. 
Twitter thinks Billie Eilish was giving attitude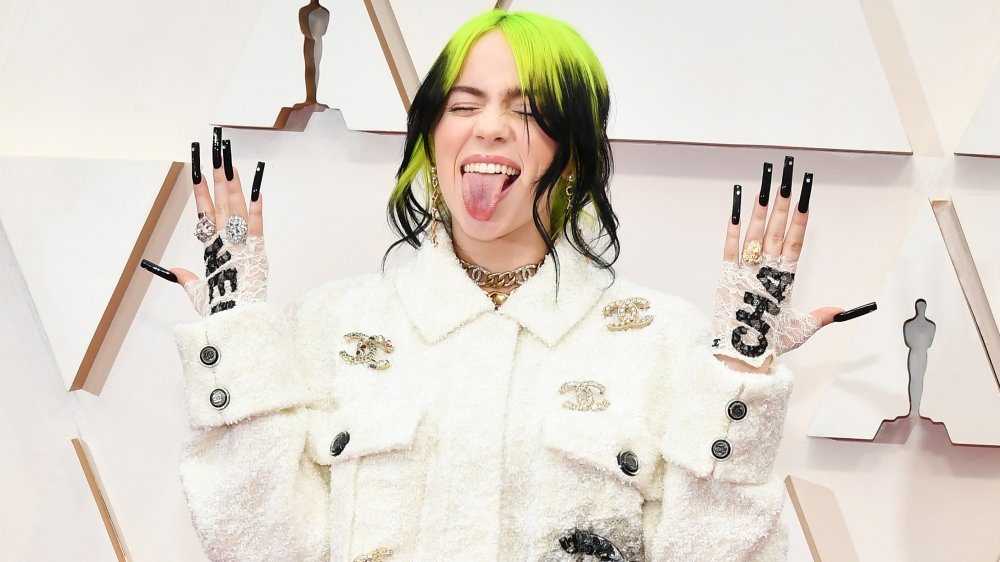 Amy Sussman/Getty Images
Billie Eilish had Twitter in a tizzy after she cast an alleged stink-eye in the direction of Kristen Wiig and Maya Rudolph during their Oscar performance. The alleged incident brought out the Twitter sharks. 
One Twitter user likened Eilish's look to the collective expression of surprise many people had when she swept the top categories at the 2020 Grammys. Along with a photo of Eilish's face during the Oscar skit, the person tweeted, "Same face we all made when you got all those Grammy's." Ouch. Another Twitter user took another route with Eilish's image, writing, "The face you make when you see old people trying to be funny." Still, other Twitter users morphed Eilish's alleged side-eye into a meme-worthy moment with one person tweeting, "Me, remembering tomorrow is Monday." Honestly, same. 
All that being said, it's entirely possible that the singer didn't mean to make a face at Wiig or Rudolph and actually did react to seeing her own image on camera. For as many Twitter users that were attacking Eilish or creating memes, there were just as many supporters standing up for her. Twitter user Juliet wrote, "[I] love how billie eilish just forgets that shes famous sometimes, sees herself on the screen, and then remembers." 
Regardless of the reason for the face, one thing is sure: the singer redeemed herself on social media with a successful rendition of Yesterday during the evening's "In Memoriam" sequence. 
Billie Eilish redeemed herself with a stunning performance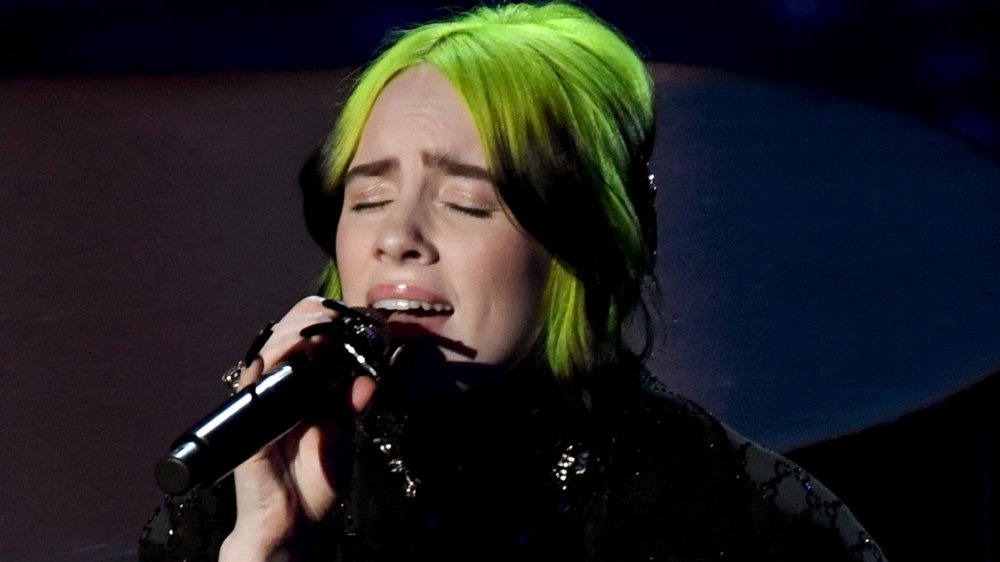 Kevin Winter/Getty Images
One thing is clear: Twitter was watching Billie Eilish like a hawk during the 2020 Oscars, which must have made it even more nerve-wracking when she had to go onstage to sing the Beatles' song Yesterday during the "In Memoriam" segment. However, ever the cool-girl, Eilish didn't seem fazed. And while many were making the singer out to be the "bad guy" earlier in the night, a lot of the hate seemed to melt away following the performance. She pulled off a subdued and respectful performance that left a number of Twitter users and fellow celebrities raving. 
Ellen DeGeneres tweeted, "Billie Eilish, that was heartbreakingly beautiful." Singer and actor Billie Dee Williams tweeted, "Billie Eilish, your performance tonight was incredible. What a pleasure it was to watch you, thank you!" 
One user took to the social media platform to sing Eilish's praises, writing, "if billie eilish singing yesterday by the beatles isnt one of the most beautiful and stunning things you've ever heard i don't know what is." Another tweeted, "If you think music is dead, you haven't heard #BillieEilish sing "Yesterday." Wow. Hauntingly beautiful."
For the most part, Eilish's "In Memoriam" performance left Twitter feeling great, but that doesn't mean Eilish didn't still run into some Twitter hate. One Twitter user mashed up the performance with Eilish's puported side-eye look, writing, "Does Billie Eilish even know who the Beatles are?" 
Touche, twitter, touche.