Idina Menzel's Net Worth: How Much Is The Frozen Singer Really Worth?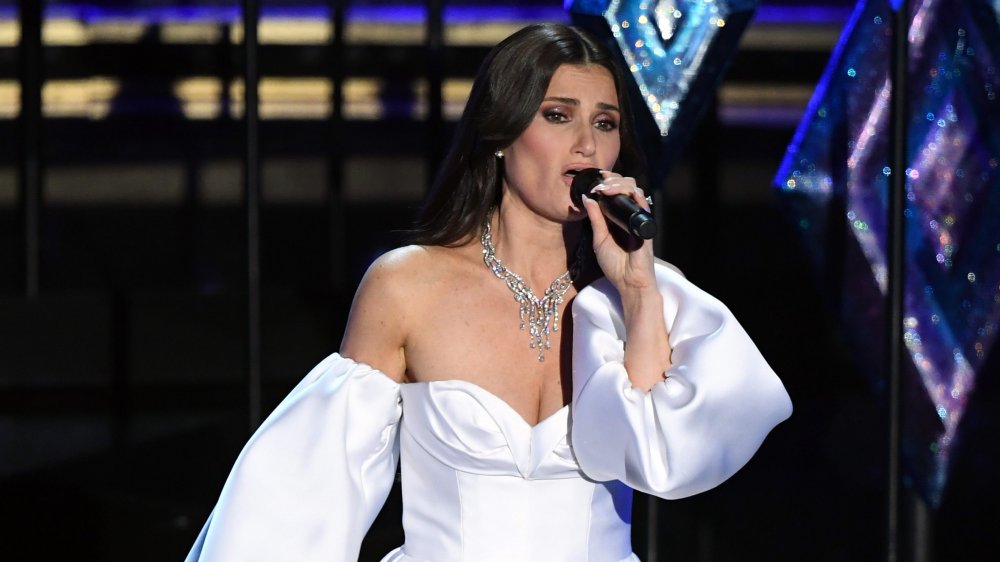 Kevin Winter/Getty Images
Many know Idina Menzel as the incredible singer and actress who lent her voice to Elsa in the movie Frozen — or as the woman who had her name utterly butchered by John Travolta at the 2014 Oscars. While Menzel managed to get back at the Pulp Fiction actor the following year (Glom Gazingo, anyone?), the blunder was forever etched in history as another disastrous Oscar moment.
The powerhouse vocalist reprised her role in the animated musical in 2019, giving her a chance to score in the Best Original Song category at the 2020 Oscars. However, the award ultimately went to Elton John for "(I'm Gonna) Love Me Again" from his biopic, Rocketman.
However, Menzel is so much more than just a Disney crooner. "My career is what makes me feel confident," she told The Telegraph in 2016, adding, "To feel self-sufficient and like I don't need a man to support me and all that kind of stuff makes me feel good about myself." From her humble beginnings to her breakthrough on Broadway to being recognized worldwide for her voice, let's take a look at how much Frozen singer Idina Menzel is truly worth.
Idina Menzel worked to make ends meet before her wicked success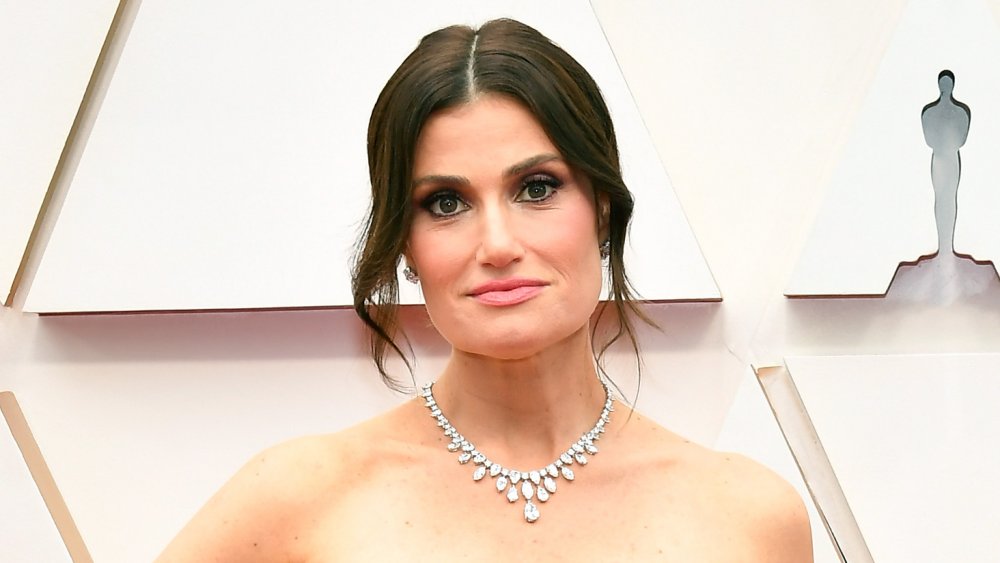 Amy Sussman/Getty Images
Idina Menzel didn't come from Hollywood money growing up; her father was a pajama salesman while her mother was a therapist in New Jersey. According to Express, the starlet started working at the young age of 15, proving her talent as a singer at weddings and bar mitzvahs. "I always had a healthy opinion of where I wanted to end up," she told Prevention. "I had the sense that I was going to move on to performing in front of bigger audiences, but I knew I had a great learning opportunity with those kind of gigs."
As the outlet notes, by 1996 Menzel "landed her breakout role as Maureen in Rent," giving the starlet a Tony Award nomination. As it turns out, however, the Frozen actress had trouble getting back on her feet after the curtains finally closed. "It was really interesting to me to have been someone back in Rent days to have a big paycheck struggling with money. It was disheartening."
Thankfully for Menzel, she found success on stage yet again in 2003 playing Elphaba in Wicked. "Every wonderful actor/actress on Broadway came in and auditioned, and Idina came in," mused producer Marc Platt to Playbill. "If I recall ... [it was decided] she's pretty much playing the role. It wasn't much conversation after she left the room." In 2004, Menzel finally won a Tony Award for Best Actress in a Musical for Wicked.
Idina Menzel truly has Frozen to thank for her riches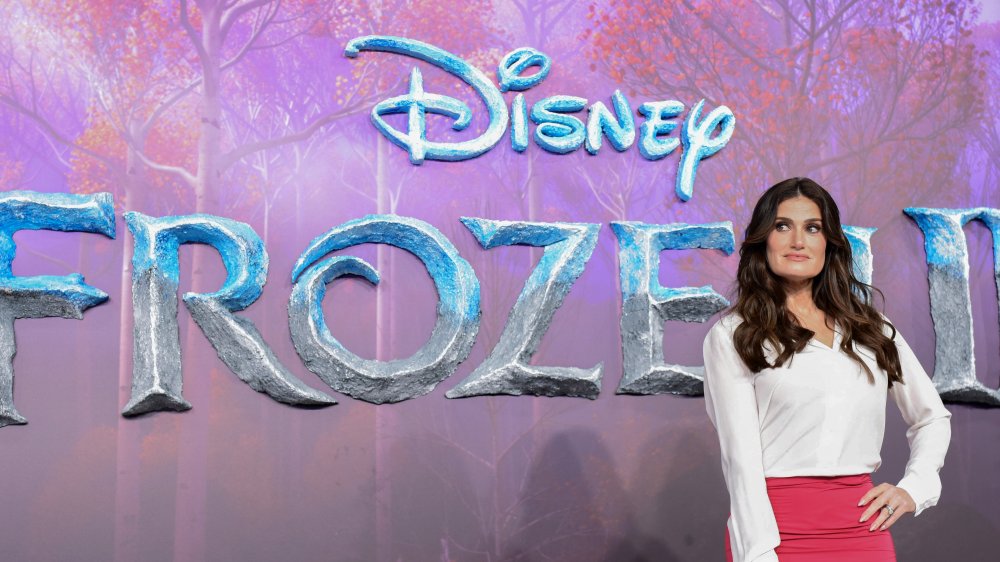 Gareth Cattermole/Getty Images
Gone are the days of Idina Menzel scrounging for cash after leaving the Broadway stage. The Tony-winning actress truly made it to the A-list with her role as Elsa in Disney's Frozen in 2013. As she revealed to We Got This Covered, Menzel didn't really audition for it as she was kept in mind after trying out for Tangled a few years prior. "I think the reading was sort of an audition. Then they came back around, and gave me the gig."
Sure enough, Frozen was an international sensation. By 2020, its sequel, Frozen 2, became the highest-grossing animated movie in history, garnering $1.32 billion between its release in November to January. As for Menzel? The starlet's net worth is now at a whopping $10 million, and she's landed other coveted gigs such as performing at the Academy Awards twice for the animated musicals. "For the first time in life, I can take some money and put it away," Menzel proudly told Prevention.
While most children can't get enough of the crooner's voice in the animated musical, there is one person who's trying to let Frozen go: her son, Walker. "He doesn't like to hear me singing," Menzel told a London audience while on tour (via Daily Star). "He'd rather have my attention, my job is an inconvenience." If the singer was ever to take a break from acting, she'd certainly have her cushy paycheck to fall back on.