Brad Pitt's Net Worth: How Much Is The Actor Really Worth?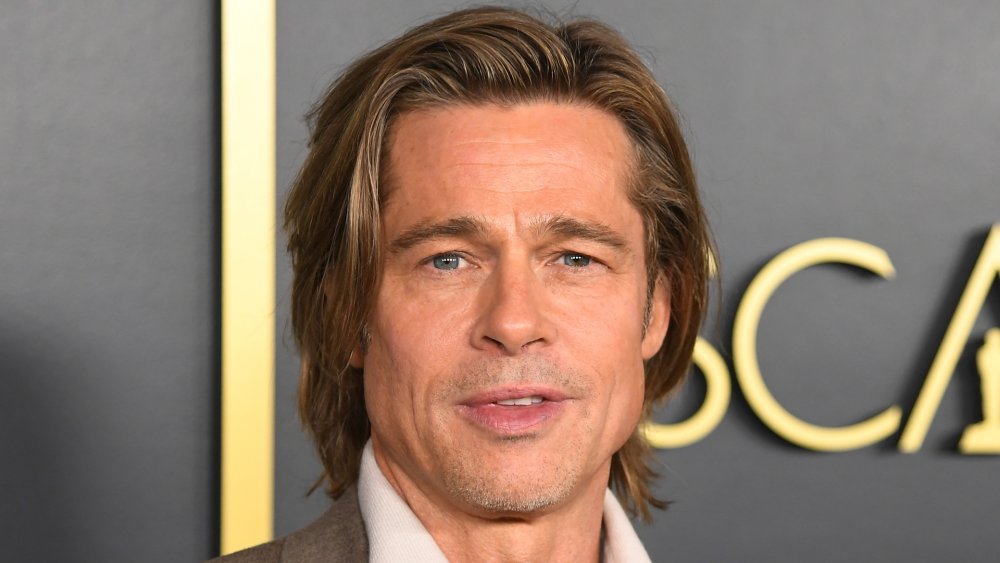 Kevin Winter/Getty Images
Actor and producer Brad Pitt has forged a lengthy career as one of Hollywood's top stars. With a recent Oscar win for best supporting actor in Quentin Tarantino's Once Upon a Time... in Hollywood, Pitt has further solidified his status as one of the most sought-after actors in the business, and let's be real, the fifty-something father of six is a "zaddy" (or "Braddy") in our hearts, too. On top of all that, his impressive body of work has produced a pretty penny. 
According to Celebrity Net Worth, Pitt is worth a whopping $300 million. It seems the profits pile up when you star in films such as Twelve Monkeys, Fight Club, and The Curious Case of Benjamin Button. He reportedly stuffed his pockets with a healthy $20 million for his role in Mr. and Mrs. Smith (aka the movie that brought us Brangelina,) and he supposedly commanded $10 million for his parts in Inglorious Basterds and Once Upon a Time... in Hollywood. 
Brad Pitt owes his star power (and massive dollar value) to some of his work as a producer, and his impressive real estate portfolio certainly adds to his assets. Let's take a closer look at Brad Pitt's pocket change.  
Brad Pitt's production company earns him big bucks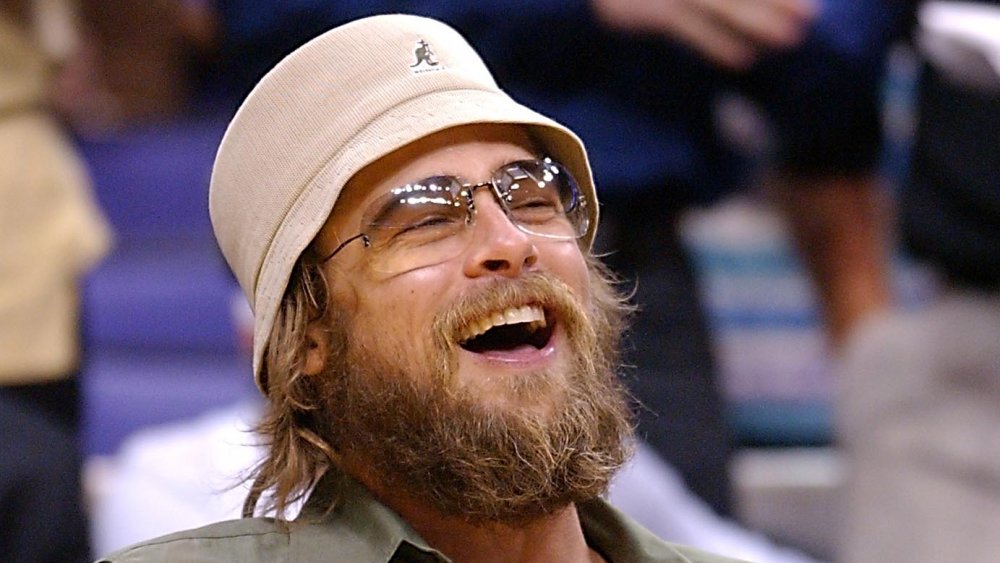 Lucy Nicholson/Getty Images
In addition to his lucrative roles, Brad Pitt owns a production company that helps him rake in the big bucks. His aptly named "Plan B Entertainment," which Braddy (That's what we're calling him now. Accept it) founded with ex-wife Jennifer Aniston, has been tied to some big-ticket movies. Pitt later bought out Aniston's portion of Plan B, which may have been the smartest move he's done since shaving his "mega beard" of 2002.
Some of the flicks on the roster for Plan B Entertainment include Charlie and the Chocolate Factory, The Departed, Eat Pray Love, Moneyball, 12 Years a Slave, and 2019's Ad Astra. If that's not enough to have you seeing dollar signs, the production company inked a deal with Amazon Studios to work on the mystery drama Outer Range, which follows a rancher's struggle to save his property.
Speaking of property, Pitt has a good deal of it himself, which appears to be another wise investment. Let's dig into those digs. 
Brad Pitt's real estate portfolio is very valuable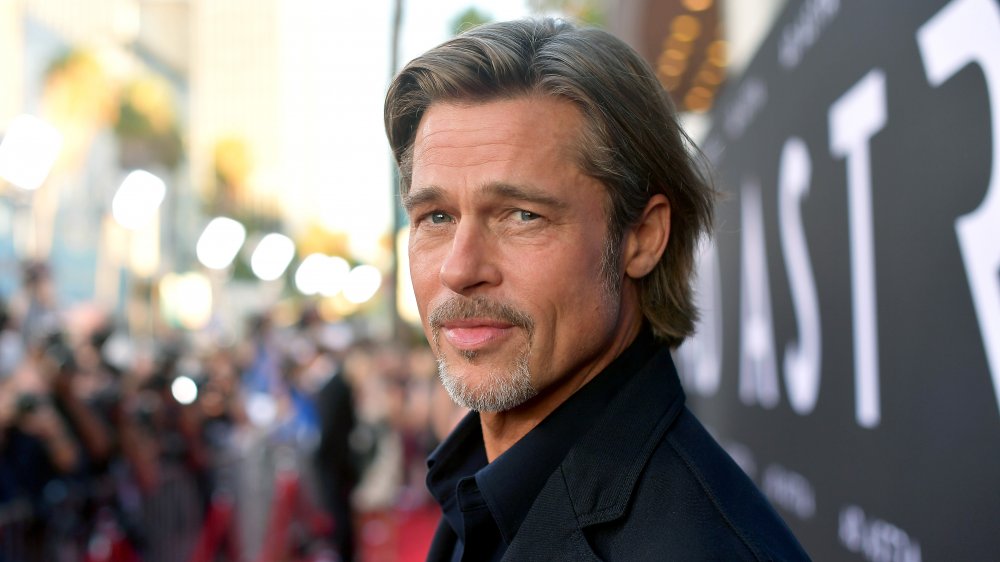 Matt Winkelmeyer/Getty Images
According to Celebrity Net Worth, part of Brad Pitt's handsome fortune is tied up in millions of dollars worth of property, and some of that pricey real estate is still connected to ex-wife Angelina Jolie. 
Pitt's posh pads include a Santa Barbara vacation spot that cost him a not-too-shabby $4 million in 2000, per Architectural Digest. When Brangelina broke up, the couple unloaded its 1830s row house in New Orleans for $4.9 million, but the pair also owns a castle and winery in France, and that's been a point of contention in divorce proceedings. Pitt and Jolie bought the historic Chateau Miraval for about $67 million in 2008 and got married there in 2014. Though their romance has ended, their award-winning winery is going strong. It even announced a new rosé champagne in 2020, so we totally get it — we'd be fighting over those vineyards too. 
These days, Pitt reportedly spends time kicking it with his kids at a Los Feliz, Calif. property he bought back in 1994 for $1.7 million. According to the Daily Mail, the single dad "has been buying up the surrounding properties, amassing another four over the course of 14 years, creating one giant compound" that now includes a pool with a water slide, bouncy house, tree house, skate park, and more. In other words, Braddy the zaddy spares no expense.