Where Does Al Pacino Live And How Big Is His House?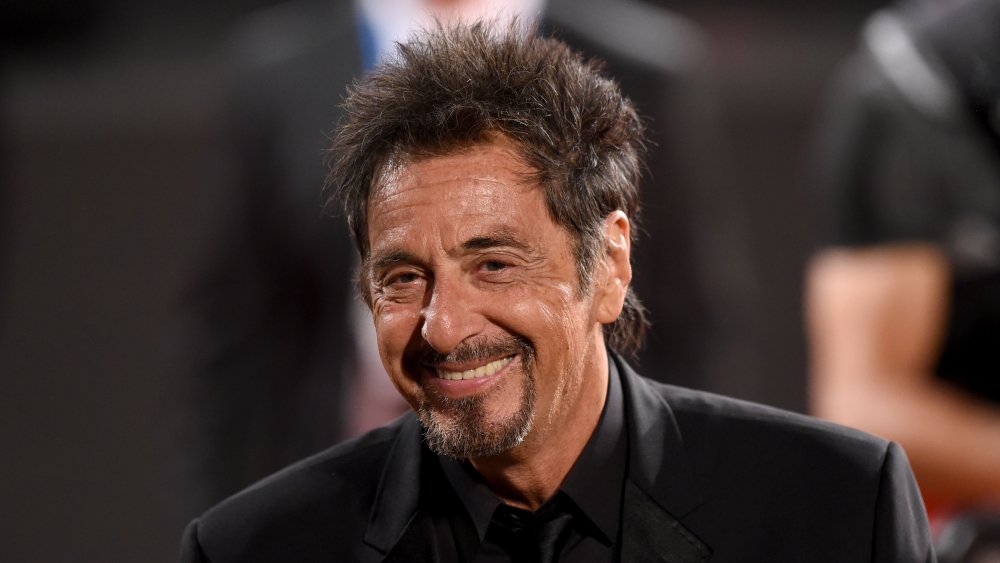 Gareth Cattermole/Getty Images
Some stars live in modest homes while others opt to settle down in remote locations. Al Pacino didn't do either of those things. Instead, the actor owns a pretty pricey property that's in an area filled with celebrities.
Tucked away in Hollywood Hills, California, Pacino's home has a price tag that sits around $34 million. While that's certainly a lot to drop on a single residence, the actor definitely gets his money worth. While we don't know the exact square footage or how many bedrooms and bathrooms it offers, we can say that beautifully bright and spacious areas inside are spread across the home's layout and feature a kind of delicate yet sophisticated decor that turns each space into a showroom. With walls that are painted light blue and mellow yellow, it's a calming interior that is topped off with perfect accents of art.
But just wait until you see the dining room! A raised ceiling that's covered in painted scenes arches above a table that sits beside a row of windowed doors which open to the exterior. And speaking of outside, it might be even more impressive than what's inside the spectacular home.
The outside might be even nicer than the inside
When Al Pacino finishes dinner in his stunning dining room — and perhaps after he enjoys a little time in whatever room this is (a chapel? a hookah lounge?) — the actor can wander outside to enjoy his backyard, which looks like something out of a dream.
Towering palm trees dot the property, which also boasts at least two fountains — one in the front of the house and another in the back (or more specifically, to the side). The second fountain is surrounded by four individual pools that don't seem to be meant for swimming. Thankfully, there's a much larger pool on the property if Pacino is ever in the mood to dive in.
Follow a beautiful red brick path to find even more pockets of water, as well as a tree-covered pavilion. There's also a lengthy patio area that's lined with sculptures and potted plants while also offering chairs, tables, and loungers. Surely this Oscar-winning star must use this space to throw unforgettable garden parties. We'd like an invitation, please and thank you!
While every aspect of Pacino's house is undeniably jaw-dropping, what makes his home even more intriguing is who lives nearby.
Al Pacino has plenty of famous neighbors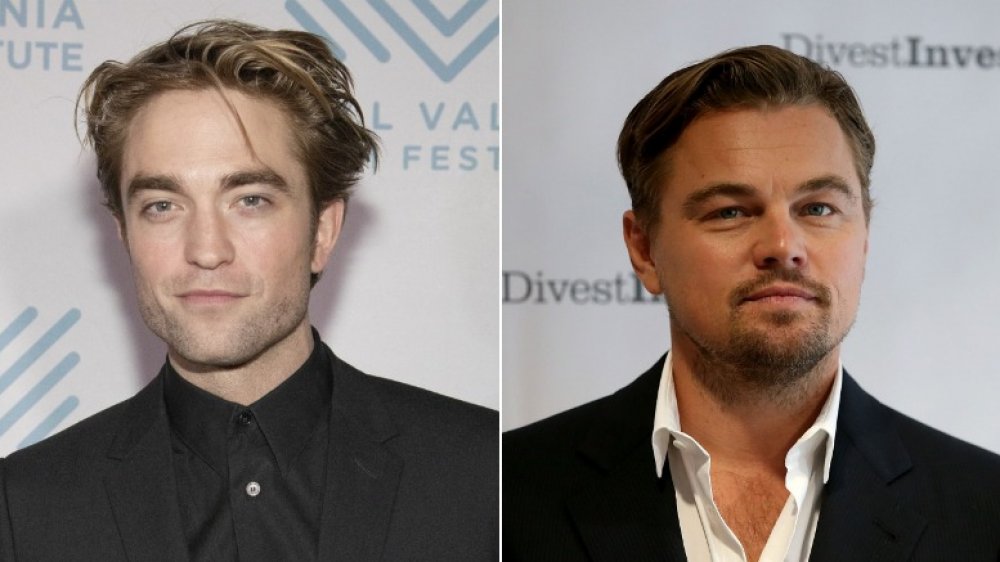 Kimberly White, Justin Sullivan/Getty Images
When Al Pacino heads back to his house after a busy day of filming, he returns to a neighborhood that plenty of stars call home. According to The Richest, past and present residents of Hollywood Hills include singers Katy Perry, Britney Spears, and Justin Timberlake, as well as actors Ben Affleck and Kevin Costner. While Halle Berry no longer lives in the property she owns in the area, she's now a landlord to one lucky renter. And they're not the only famous faces in Hollywood Hills.
"The Twilight megastar, Robert Pattinson, bought [a] gorgeous Hollywood Hills home in the latter part of 2014 for $2.176 million," The Richest notes. "The home is located in the area of the Hills which is considered a celebrity cluster" and features 1,940 square feet, two bedrooms, a double-sided fireplace, vaulted ceilings, and a small swimming pool. Considered "modest" and "comfortable," Pattinson likely lives a quieter lifestyle than Leonardo DiCaprio, whose Hollywood Hills home stirred up a legal issue.
Picking up a house for $2 million (and adding on two pieces of nearby land for added privacy), the sports-loving star had a 21,700 square foot basketball court built on the property. DiCaprio's neighbors took him to court, claiming that the construction damaged their property. Despite an attempted appeal, the case was tossed out by a judge (twice), which is obviously a slam dunk for Leo.