Antonio Banderas' Girlfriend: The Truth About Nicole Kimpel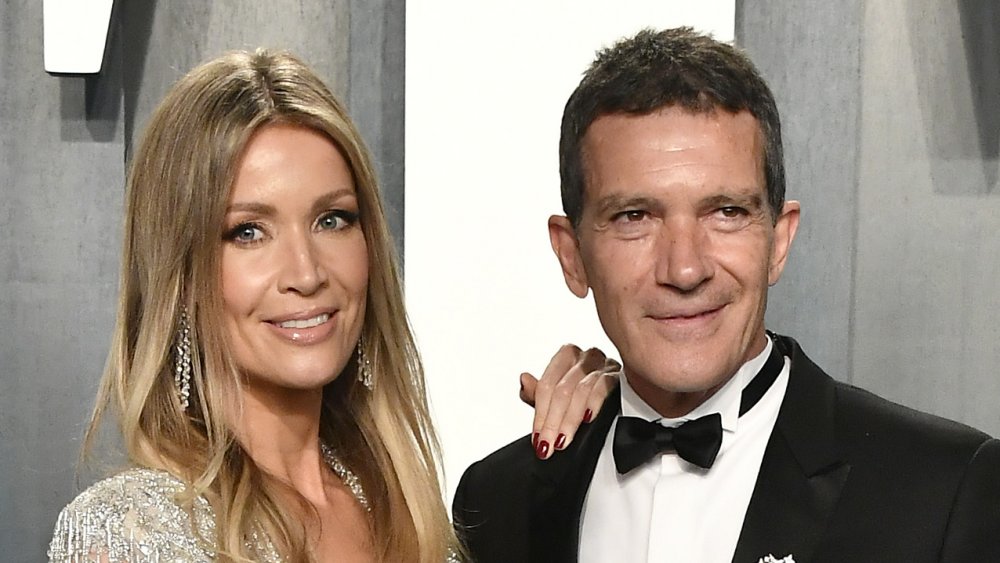 Frazer Harrison/Getty Images
Antonio Banderas had a big night at the 2020 Oscars on February 9, basking in the glory of a Best Actor nomination for his work in Pain and Glory. Although Banderas didn't win the award (that honor went to Joker's Joaquin Phoenix), it was still a big deal, considering it was the first time he had been nominated by the Academy. It was also the first time he brought his girlfriend, Nicole Kimpel, to the glitzy ceremony, with the pair happily posing alongside one another for photos on the red carpet. The duo — who reportedly began dating in 2014 — make for a beautiful couple, although it's possible some fans are still disappointed Banderas split from actor Melanie Griffith, to whom he was married for nearly two decades before their divorce was finalized in December 2015. The exes have one daughter together, and the actor helped raise Griffith's daughter, 50 Shades of Grey star Dakota Johnson. 
As for Kimpel, she is 20 years Banderas' junior and works as a model and investment consultant. But wait, that's not all — we've got more details to spill about Banderas' lady love.
Nicole Kimpel literally saved Antonio Banderas' life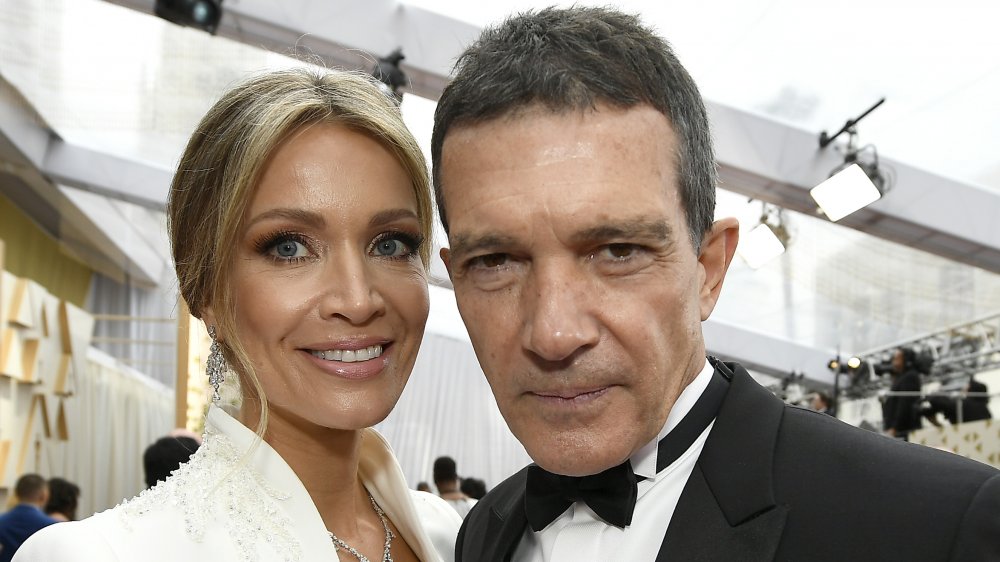 Kevork Djansezian/Getty Images
One incredible anecdote about Nicole Kimpel concerns how she helped save Antonio Banderas' life when he suffered a heart attack in 2017. The serendipitous moment went down when Kimpel ran to the store for aspirin because she had a headache, and there weren't any painkillers in their house. "The next morning, when I started having the symptoms and I clearly knew what was going on, she put one of those aspirins inside of my tongue and that saved my life," Banderas explained to Jimmy Kimmel in 2019. "So I had a second chance, and some stuff changed in my life, since then." Banderas had three stents put in his arteries as a part of his recovery plan. 
When the German-born Kimpel isn't saving the day, she runs a fashion brand alongside her sister, Barbara Kimpel. And if you think the business aficionado is aiming to steal her famous partner's thunder, think again. "I don't need to be in the spotlight," she told Magzter. "Fame is part of my life because my partner is famous. But I think I've learned to deal with it naturally, without it affecting me."
We can't say for certain, but it sounds like Kimpel and Banderas are in it for the long haul.