Where Does Mark Zuckerberg Live And How Big Is His House?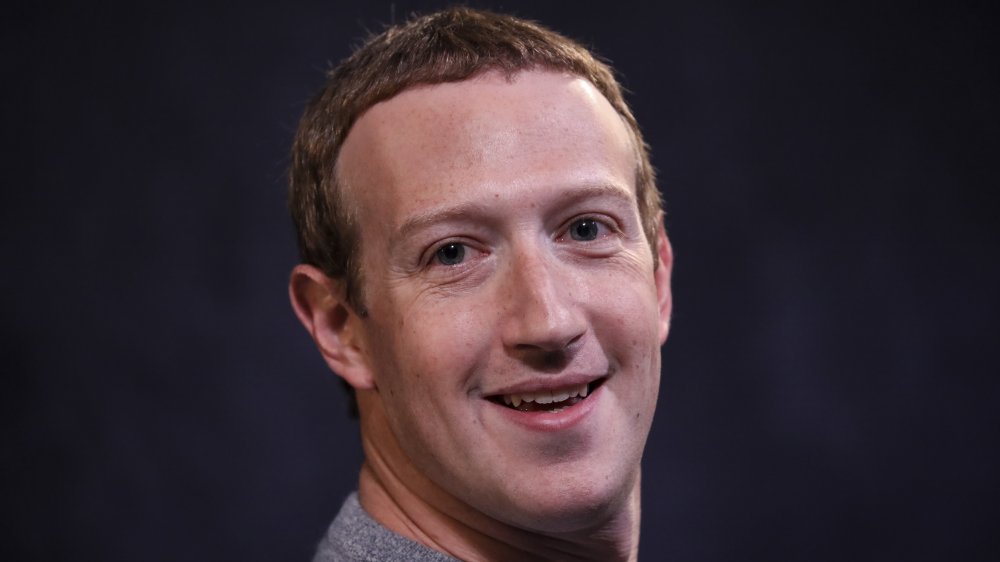 Drew Angerer/Getty Images
Facebook founder Mark Zuckerberg has a lot on his plate. The CEO of the social media platform is also the owner of three more of the most downloaded apps of the decade: Facebook Messenger, Instagram, and WhatsApp, reportedly earning over $1 million per hour. As his empire continues to grow, the man himself becomes more and more of an enigma. "Mark is still the same person I watched hug his parents as they left our dorm's common room at the beginning of our sophomore year," Facebook's former co-founder, Chris Hughes, wrote in an opinion piece for The New York Times. "He is the same person who procrastinated studying for tests, fell in love with his future wife while in line for the bathroom at a party and slept on a mattress on the floor in a small apartment years after he could have afforded much more ... he's human."
As for his personal life? Zuckerberg is still married to Priscilla Chan, whom he indeed met in the line for the bathroom, and the pair have two girls together. He seemingly only works 50 to 60 hours each week, but he told CNN in 2015 that it depends on what the public considers as work. "I spend most of my time thinking about how to connect the world and serve our community better."
So when he's not busy managing his multi-billion dollar empire, where does Mark Zuckerberg call home?  Let's get to the bottom of it.
Mark Zuckerberg has a place in Palo Alto
You would think that a multi-billionaire like Mark Zuckerberg would live in an extremely opulent home decked out with everything you could possibly imagine. As Architectural Digest revealed, however, his 5,617-square-foot Palo Alto, Calif. home is rather modest. Having purchased his $7 million house back in 2011, the property "comes with a saltwater pool, glassed-in sun room, five bedrooms, and five bathrooms." As the outlet notes, the home is definitely "no-frills" for a multi-billionaire, with Zuckerberg opting "for 'form and function' over tasteless displays of extravagance."
Although the house still has luxurious amenities such as an entertainment pavilion, heated floors, and a "deep soaking tub made out of marble" in the bathroom, the most extravagant feature is most likely Jarvis: Zuckerberg's custom-made artificially intelligent assistant. In a video that the famous Harvard dropout posted to his own Facebook page, Jarvis seems to be similar to a highly advanced Siri or Alexa — with the voice of Morgan Freeman.
In December 2019, Zuckerberg and his wife, Priscilla Chan, did something they've never done before: allowed a TV news crew to enter their home and see how the king of social media truly lives. As CBS stepped inside, they saw a different side of the Facebook founder, and as Gayle King perfectly summarized, "They are real people, with real issues, with real problems, and real goals."
Ironically, Mark Zuckerberg is extremely focused on privacy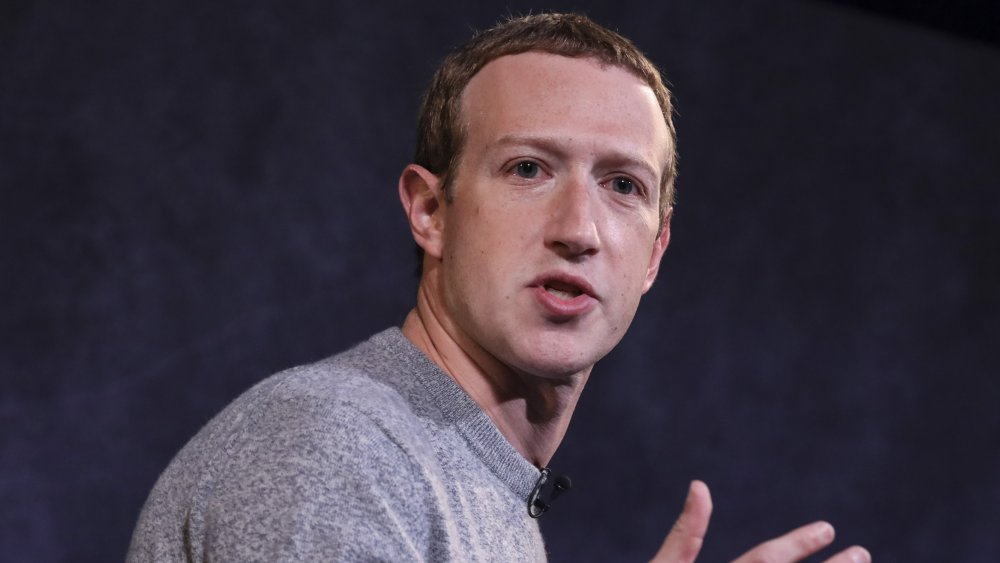 Drew Angerer/Getty Images
When it comes to his home, Mark Zuckerberg is super focused on privacy. Per Architectural Digest, although his Palo Alto, Calif. home is worth only $7 million (chump change for a billionaire), in 2012, the Facebook founder "began buying the properties surrounding his home, shelling out more than US$30 million to acquire four homes." Must be a bit dead in his neighborhood, no?
Along with his California property, Zuckerberg also has a $59 million Lake Tahoe compound, as revealed by The Wall Street Journal. According to agents who spoke to the outlet, the "area is known for old, understated money—less flash, more hunker in the woods" — very apropos for the humble billionaire, who also owns an almost $10-million townhome in San Francisco.
As for his most significant real estate splurge to date? As revealed by Forbes, in 2014, Zuckerberg dolled out more than $100 million for two adjacent "chunks of land" that make up his Kauai North Shore property. Considering the fact that the social media mogul is so focused on his personal solitude, perhaps he'll be able to fix his company's tainted reputation for infringing on its users' own privacy.