The Real Reason Salma Hayek Won't Reveal How She Met Her Husband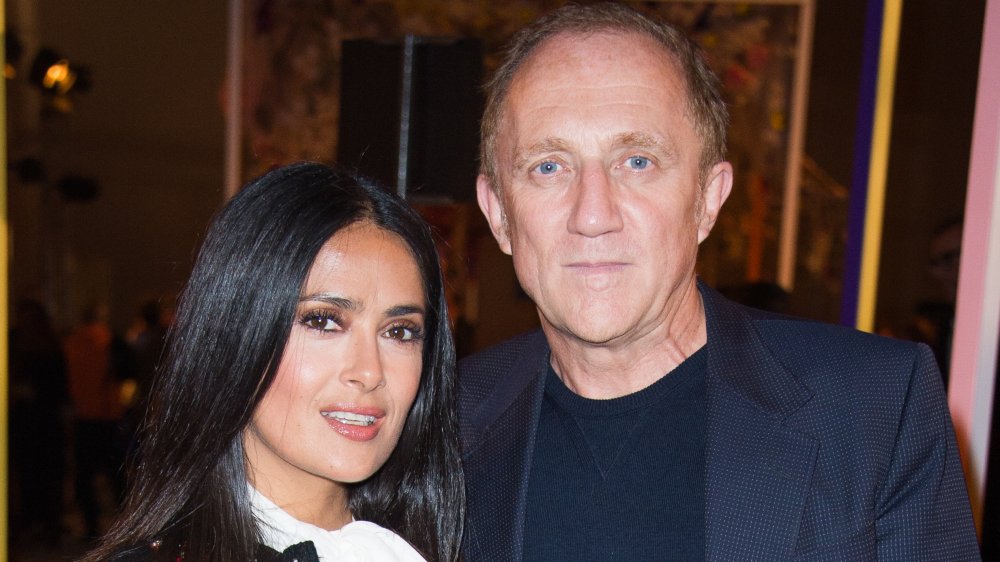 Francois Durand/Getty Images
Powerhouse actress Salma Hayek has been through quite a lot in her life. In addition to overcoming a learning disability, she also endured unimaginable circumstances while filming her movie Frida due to disgraced former producer Harvey Weinstein. However, life hasn't just been hardships for the star. She's become a bonafide movie star while while also finding love. In 2009, Hayek married French billionaire and "luxury fashion magnate" François-Henri Pinault. While the two typically prefer to keep their relationship out of the spotlight, Hayek did open up about her beloved husband during an interview with Town&Country in 2019.
"[He's] the best husband in the world," Hayek said while praising her spouse. She also opened up about what makes Pinault the perfect partner for her, saying, "I get to be who I am with him, and I don't feel that somebody tries to limit me."
While that tidbit of information about Hayek's hubby might make it seem like the star is willing to share details about her life with Pinault, it turns out that she won't actually reveal one very specific tidbit: how they first met. And, frankly, she has a very good reason for keeping the beginning of their love story under wraps.
Salma Hayek won't 'vulgarize' how she met her husband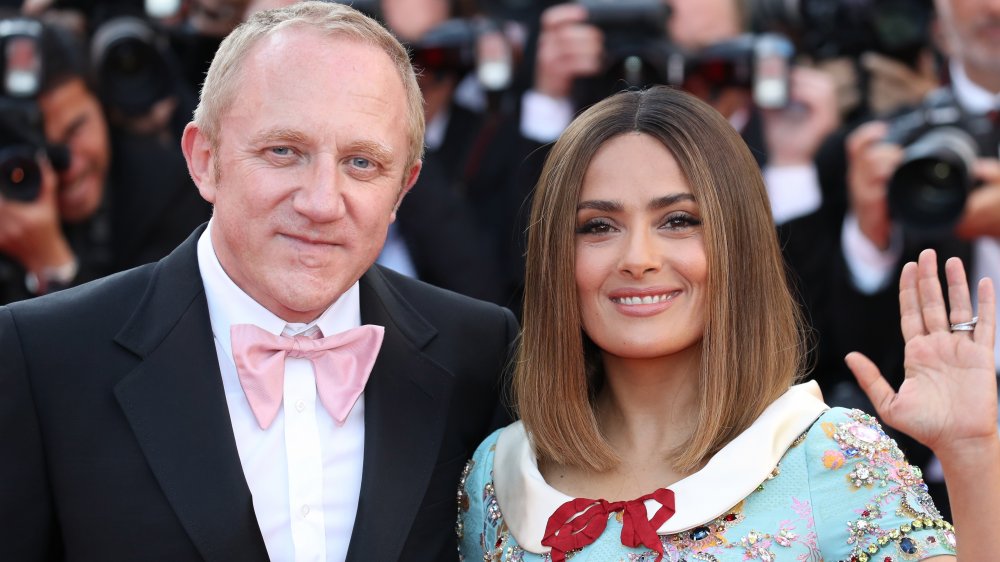 Chris Jackson/Getty Images
"I'm not going to tell you." That's what Salma Hayek told Town&Country when the subject of how she met husband François-Henri Pinault came up. Granted, fans would surely love to hear about how they were introduced, what it was like when their eyes first met, and what kind of things they talked about while getting to know each other... but that's not going to happen.
"It's such a romantic, amazing story, but it is mine," Hayek explained. "I don't want to vulgarize it by making it into a story to make myself interesting." Psst! *Whispers*: If you must know, according to Town&Country, "[r]umor has it they were set up by friends in 2006," although we're sure there's much more to the story than that.
While Hayek wants to keep some parts of her relationship with Pinault private, she was willing to call out those who take issue with her relationship. "A lot of people are very shocked that I married who I married," she said. "And some people are even intimidated now by me." She delved a little further by adding, "But it's another way of showing racism. They can't believe this Mexican ended up in the life that she has, and they're uncomfortable around me." They may be uncomfortable, but it seems like Hayek is perfectly content with her fabulous life and her wonderful (if semi-secret) love story.