The Truth About Denise Richards' Legal Troubles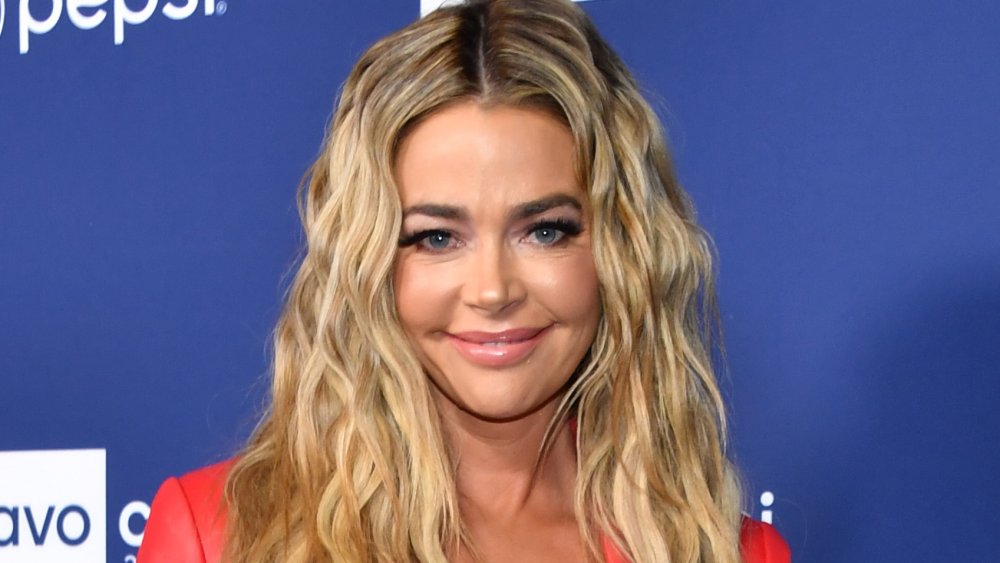 Dimitrios Kambouris/Getty Images
The Real Housewives of Beverly Hills is never short on drama, but one of its newest members has arrived on the scene toting a ton of legal baggage and financial woes. Actress Denise Richards made a name for herself starring in '90s flicks such as Wild Things and Starship Troopers, but she became arguably better known as the ex-wife to controversial actor Charlie Sheen, and lately, her legal woes frequently make bigger headlines than her professional gigs. 
Soon after announcing that she would be joining the Bravo reality series in 2018, and just days after she married frequency therapist Aaron Phypers, Richards was in the news for a not-so-rosy relationship with her credit card company. According to documents obtained by The Blast, Richards owed American Express $20,307.73 on a canceled account. The hefty sum was reportedly the result of four years worth of charges. 
About a year later, in September 2019, The Blast reported that Richards had settled with American Express, but her problems weren't over. Let's get to the truth about Richards' legal woes.
Denise Richards says Charlie Sheen wants to bleed her dry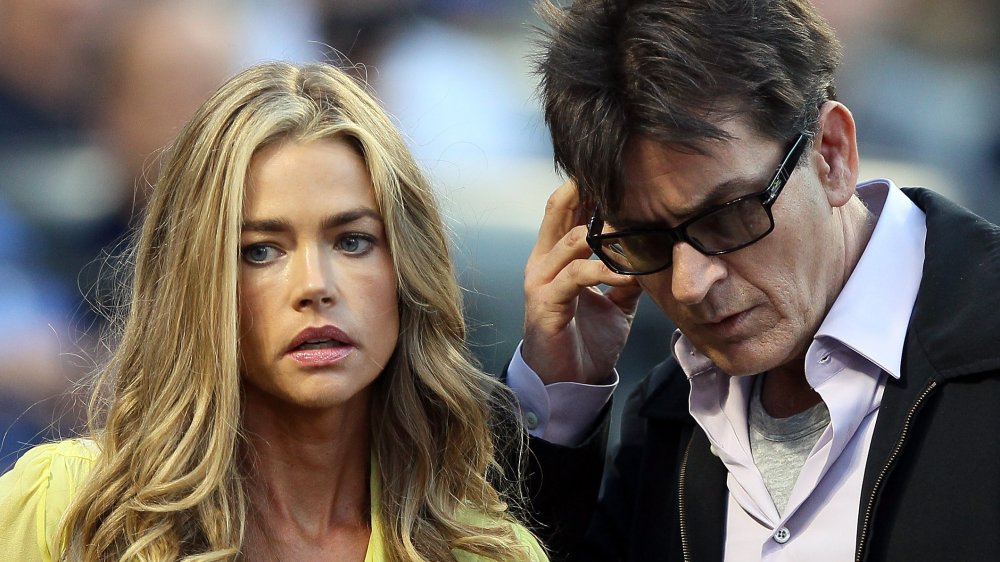 Elsa/Getty Images
American Express wasn't the only business that came after Denise Richards for unpaid bills. The actress was also embroiled in financial drama with the Cross Creek equestrian center that housed her horses. According to a 2018 report in The Blast, the actress was supposed to pay $2,300 per month to the farm but had not "ponied up the dough in quite some time" – $47,667.05 worth of time, to be exact. The facility allegedly threatened to sell the horses to the highest bidder. Sources claimed Richards' ex-husband, Charlie Sheen, even got involved to "help save the animals." 
Speaking of Sheen, even though he and Richards divorced more than a decade ago, their ugly split has continued to play out in the courts. According to documents obtained by Us Weekly in 2019, Richard claimed Sheen owed her a whopping $450,000 in child support for their two daughters, Sam and Lola. The former Two and a Half Men star previously filed to reduce his child-support payments, claiming he is "unable to find steady work" because he's been "blacklisted from many aspects of the entertainment industry." 
Richards suggested a more sinister motive for all the back-and-forth with her ex. "He said he wanted to bleed me dry, and he did," she alleged on the Daddy Issues podcast. "Those legal fees add up quite fast."
As if all that doesn't sound bad enough, Richards and her current husband may be shelling out big bucks to deal with their own financial snafu.
There's trouble in paradise for Denise Richards & Aaron Phypers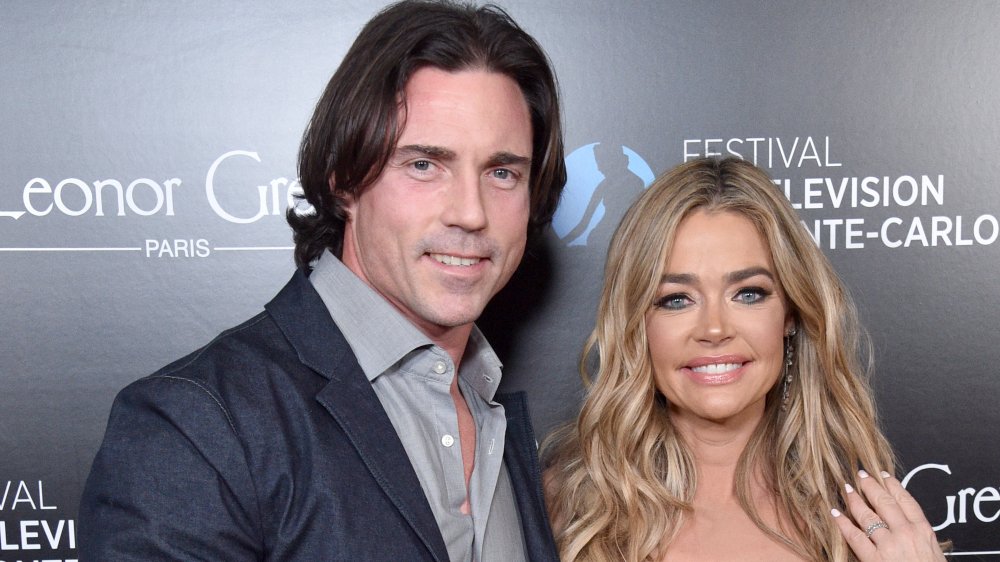 Gregg Deguire/Getty Images
Aside from the rumors that Denise Richards allegedly had an affair with one of her co-stars in The Real Housewives of Beverly Hills, the cash-strapped starlet and her husband, Aaron Phypers, are reportedly facing a lawsuit over a rental property that they allegedly trashed. 
According to a January 2020 report by The Blast, the couple signed the lease for the Los Angeles rental home in 2018, but the lawsuit claims the newlyweds violated the agreement by allowing their pets to wreak havoc on the property. Court documents didn't mince words, claiming the pair's behavior was "vile, base, contemptible, miserable, wretched, and loathsome." It remains to be seen how that situation shakes out, but the collective stench of these legal woes certainly undercuts the glitz and glamour of Richards' RHOBH gig. 
However, considering the success of the reality series and Richards' resilient track record, she may find her way out of this latest legal debacle relatively unscathed as well. In fact, she and her hubby are already intending to make a fresh start in Montana, so we'll see how that goes. Stay tuned.