The Real Reason Julia Roberts Will Never Get Plastic Surgery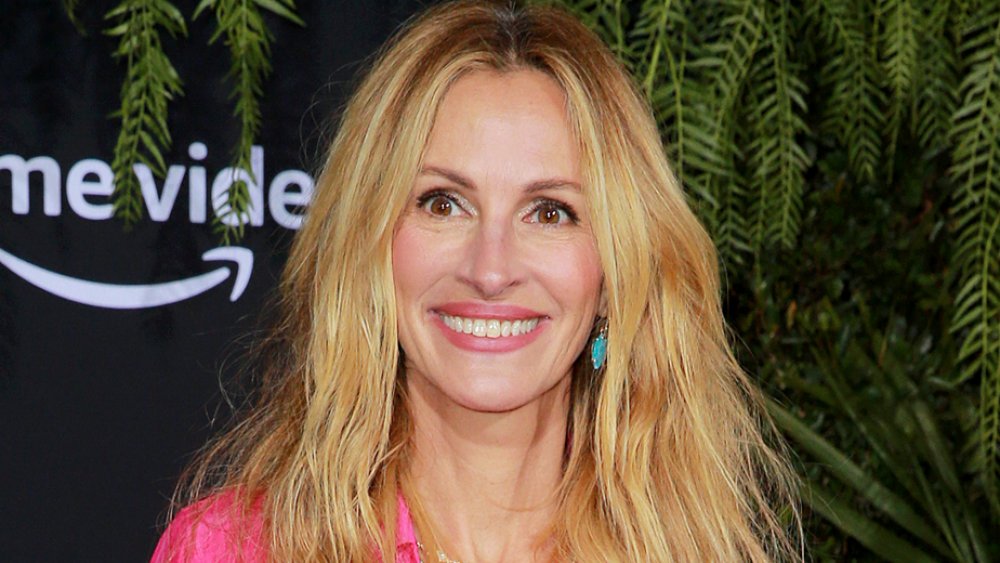 Rich Fury/Getty Images
Despite the fact that Julia Roberts is America's sweetheart, the A-list actress has made some pretty questionable decisions over the years. And one of the iffiest choices she's made (at least, in her opinion) is to not get plastic surgery. Roberts opened up about her decision to You magazine in 2014 (via Now to Love), saying, "By Hollywood standards, I guess I've already taken a big risk in not having had a facelift."
Roberts talked to Elle back in 2010 about her thoughts on aging and cosmetic procedures, saying, "It's unfortunate that we live in such a panicked, dysmorphic society where women don't even give themselves a chance to see what they'll look like as older persons." When it comes to her own aging process, she explained, "I want to have some idea of what I'll look like before I start cleaning the slates."
Roberts is also eager to keep her ability to properly express herself, not only because she's an actress who has to portray a range of emotions on screen, but also because she's a mother. "I want my kids to know when I'm p*ssed, when I'm happy, and when I'm confounded," she said. "Your face tells a story ... and it shouldn't be a story about your drive to the doctor's office."
While these days Roberts obviously isn't into freezing her face or turning back the clock, that doesn't mean she hasn't tried out a touch-up in the past.
Julia Roberts has admitted to getting Botox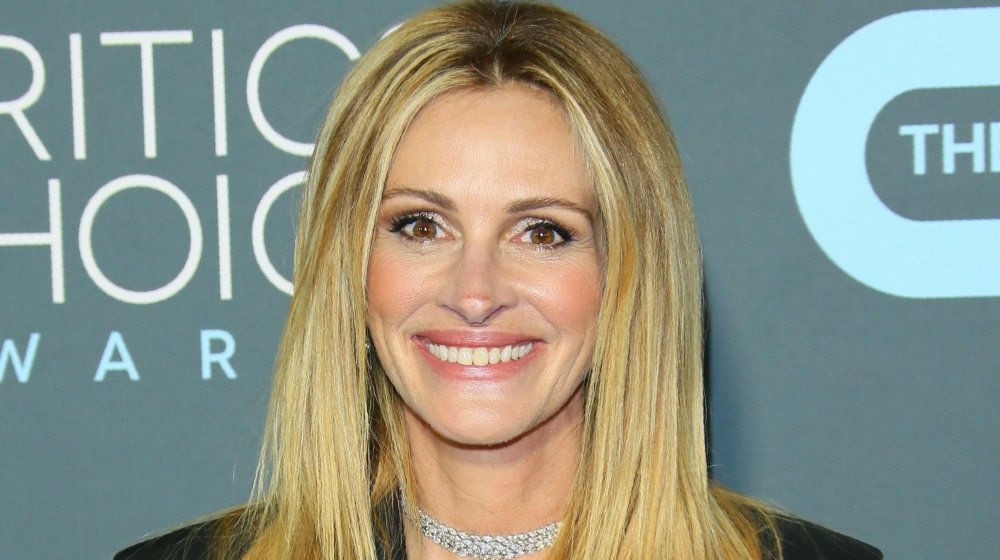 Jean-baptiste Lacroix/Getty Images
Even though plenty of people have plastic surgery done — especially in Hollywood — it's still something that's somewhat taboo, perhaps because it has the potential to damage careers if you go too far or if something goes wrong. While some celebrities flat out lie about having plastic surgery, Julia Roberts has been open about getting a little work done in the past. However, it didn't turn out the way that the star had hoped. In 2012, the actress revealed to Access Online, "I tried the Botox one time and was permanently surprised for a couple [of] months." She added, "[I]t was not a cute look for me."
While Roberts may not be getting Botox again any time soon, she also doesn't think there's anything necessarily wrong with embracing a filler-loving life. "[I]t's whatever works for the person," she said. "I don't want to judge somebody who can't turn their head or move their lips. I don't know — if you want your chin on your forehead I'm not one to [judge]. If that's going to bring you joy, I'm all for it." A chin on the forehead may be a little extreme, but we get what she's saying.