This Is How Much Money David Dobrik Is Actually Worth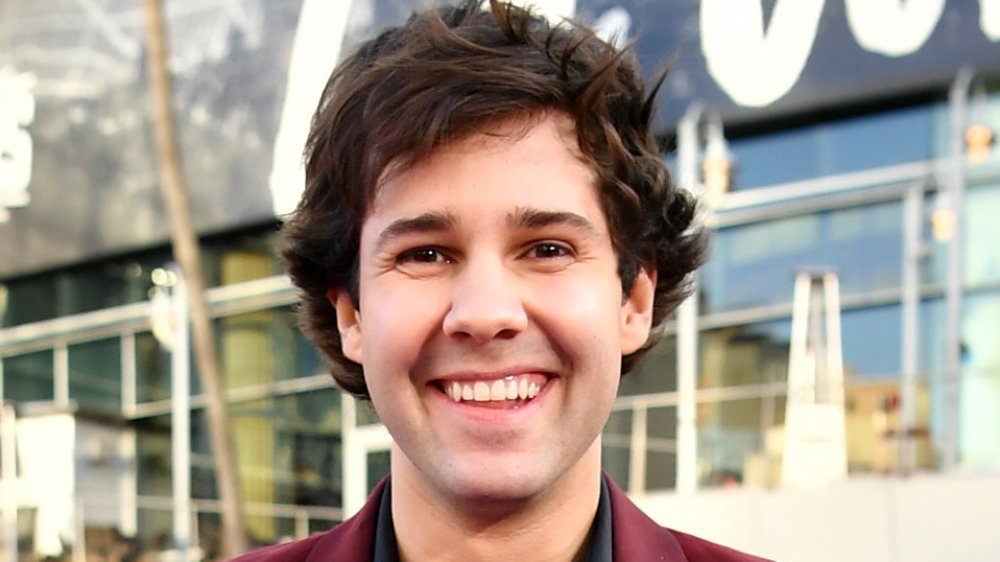 Emma Mcintyre/Getty Images
There are plenty of things you probably don't know about David Dobrik — a.k.a Liza Koshy's ex — and one of those things is that he's among a group of YouTube stars who make a fortune. Frankly, Dobrik is worth more money than you might think ... or perhaps not as much as you thought, depending on how you look at things.
If you're not familiar with Dobrik, he's an online star who started out on Vine before finding success with his popular YouTube channel. With nearly 16 million subscribers checking out "[h]is elaborate stunts and vlogs," he talked to Men's Health in November 2019, saying, "I was getting around 60 million views a month and my cheque each month would be a little over $275,000." We'll wait for you to pick your jaw back up off the floor.
On top of Dobrik's YouTube success, Business Insider notes that his fame has "earned him movie roles, a gig hosting the Teen Choice Awards, and a loyal fanbase." That's why he's now worth $7 million. While that certainly sounds impressive, Dobrik could be worth quite a bit more if not for an unexpected situation involving his YouTube channel.
David Dobrik lost a potential fortune in the 'Adpocalypse'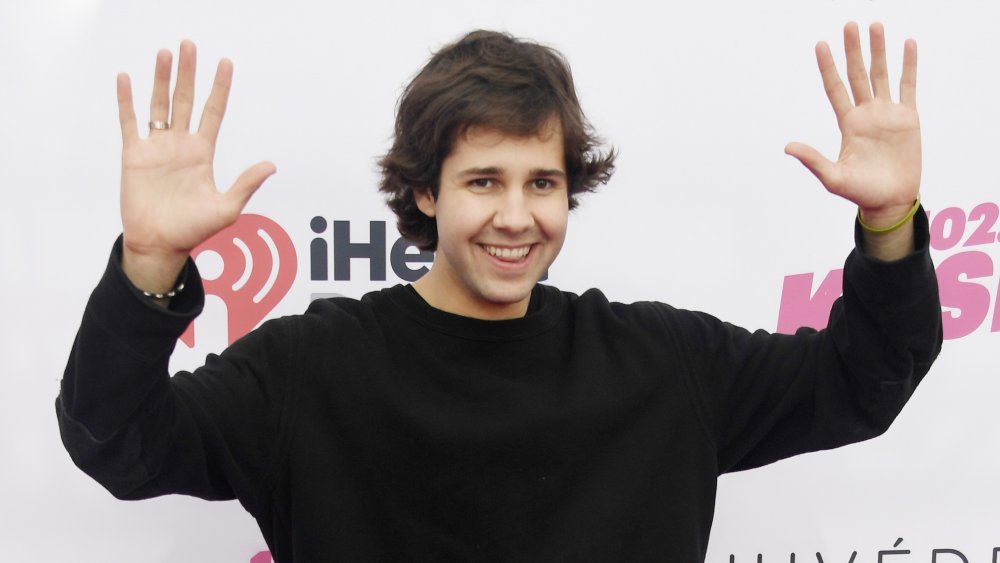 Frazer Harrison/Getty Images
David Dobrik might want to be careful with the money he currently has because while he was once making over $275,000 each month thanks to YouTube, he took a staggering financial hit that significantly hurt his earnings. Although he's seen an enormous increase in his monthly channel views over the years, he told Men's Health in 2019 that a year or two earlier something had drastically changed when it comes to how money was being made (and paid) behind the scenes. 
Dobrik explained that "there was this thing ... called the 'Adpocalypse' and basically a bunch of advertisers pulled out of YouTube and some YouTubers started to get paid a lot less because their content wasn't friendly [meaning it's inappropriate for some viewers], so advertisers wouldn't come on the channel anymore." The star added, "I was one of those people."
So even though Dobrik is getting "more than three times the amount of views" than he was before, his monthly paycheck is now "under $2,000." If you do a bit of math, that means that he went from making more than $3,300,000 from YouTube per year to around $24,000. He admitted, "I'm actually making less money a month now on YouTube than I was when I was waiting tables at a retirement home." Ouch! Thankfully for Dobrik, he likely still has plenty of cash in the bank.