The Real Reason Heidi Klum Will Never Get Plastic Surgery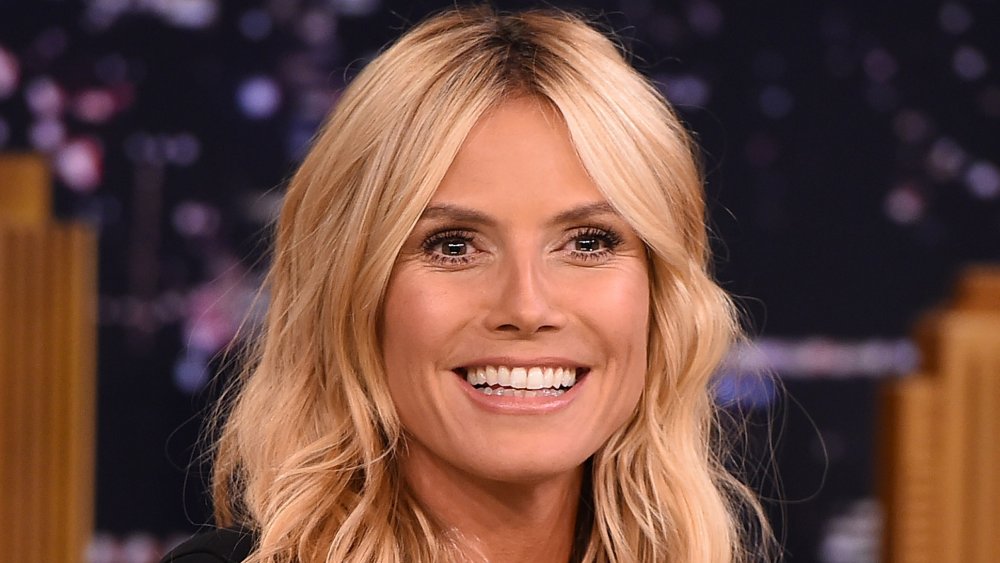 Theo Wargo/nbc/Getty Images
Heidi Klum may have become famous for being a successful model, but she's also a mother and a woman who is much more complex than you might initially assume. Over the course of her decades-spanning career, Klum has managed to stay true to herself despite industry pressure and outside influences. Case in point? Her relationship with plastic surgery. Or rather, the fact that she doesn't have a relationship with nips and tucks at all.
While speaking to Access Hollywood (via E! News) back in 2013, Klum opened up about whether or not she's sought out cosmetic procedures and admitted, "I've never done anything." That backed up a claim she had made two years earlier during a 2011 interview with CNN. When the former Sports Illustrated Swimsuit Issue cover model was asked if she'd ever had plastic surgery, she simply answered, "No."
However, when it comes to the possibility of having something done in the future, Klum also told CNN, "I don't want to say never. You know, I don't know, who knows 20 years down the line." That makes it sound like Klum hasn't completely ruled out plastic surgery, however, the fact is that there's one very big reason she'll probably never go under the knife.
Heidi Klum is 'scared' of plastic surgery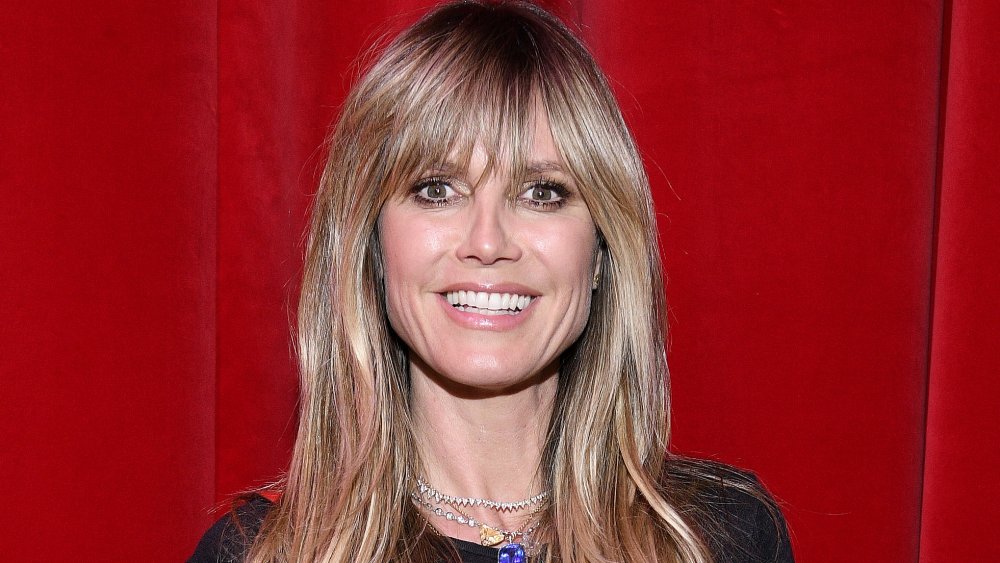 Francois Durand/Getty Images
There are plenty of different reasons why people refuse to get a facelift or fillers. Frankly, the mere fact that a plastic surgery blunder can damage a celebrity's career would be reason enough, but Heidi Klum admits that there's another motivation behind her hesitation. "I've been too scared, to be honest with you," she told Access Hollywood (via E! News). She opened up further about her particular fear, saying, "I'm scared that all of a sudden you're changing too much, your face starts changing, I don't know," the former Project Runway host explained. "I would have a hard time looking in the mirror and seeing something that I'm not used to seeing. I'd be afraid!"
While it's pretty obvious that Klum would rather avoid any of the unexpected or uncontrollable changes that might come along with plastic surgery, that doesn't mean that she's not willing and able to deal with unwanted lines and wrinkles. "Botox or bangs," she said with a laugh while discussing options to turn back the clock without going under the knife. "I go for bangs."