The Untold Truth About Chrissy Metz's Ex-Husband Martyn Eaden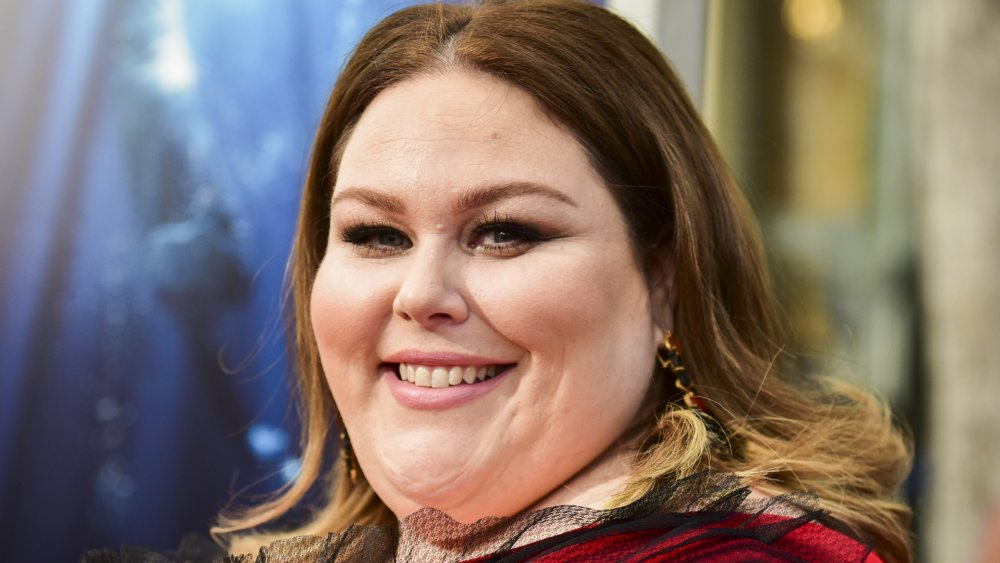 Rodin Eckenroth/Getty Images
It's arguably safe to say This Is Us star Chrissy Metz is at the top of her game, having secured a leading role as Kate Pearson on the hit show. Metz's star power has earned her numerous accolades, including two Golden Globe nominations, an Emmy nomination, and two Screen Actors Guild Awards for an Outstanding Performance by an Ensemble in a Drama Series. She also performed the song, "I'm Standing With You," at the 2020 Oscars, aka the hit song in the Christian drama, Breakthrough.
Of course, the Florida native is more than her impressive resume. And behind her incredible work ethic lies a complicated personal life, including a 2015 divorce from her first husband, screenwriter Martyn Eaden. Interest in the exes' 7-year marriage reached a fever pitch when, in November 2018, Metz was linked to composer Hal Rosenfeld, a man 13 years her junior. It's not clear if Rosenfeld and the actor are still together at this time, although it's obvious fans are curious about the divorce with her ex-husband. 
Ready to dive deep into Metz's romantic past? Here's everything we've uncovered about Chrissy Metz's ex-husband, Martyn Eaden.
Chrissy Metz's honest admission about her marriage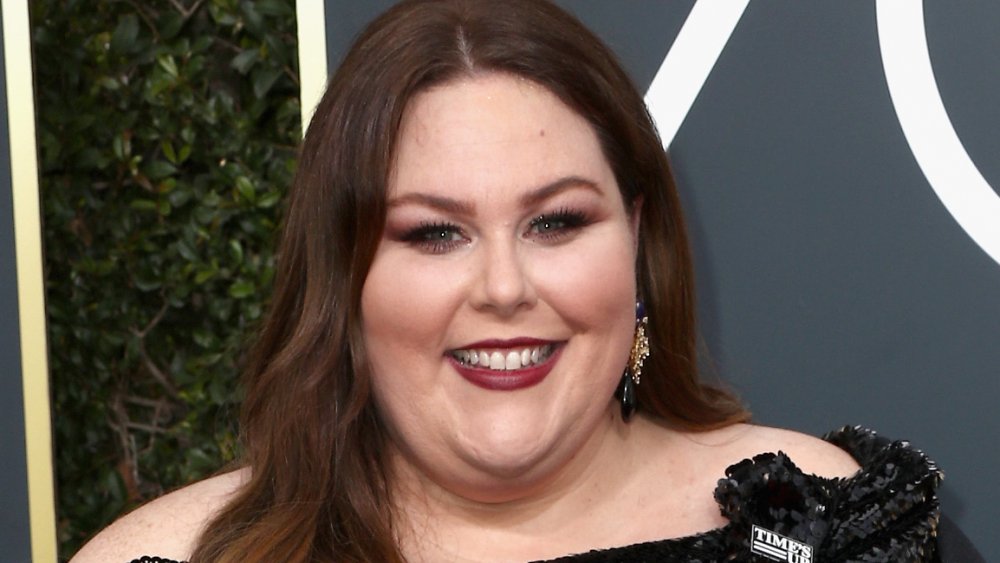 Frederick M. Brown/Getty Images
Before we reveal Chrissy Metz's tough admission about her marriage, here's some background info to digest: Martyn Eaden, who hails from the United Kingdom, met the This Is Us star on a dating app while he was still abroad. The two did the long-distance thing for a while before they traveled to Santa Barbara to tie the knot in 2008, only to later separate in January 2013, per Radar Online. The freelance copywriter then filed for divorce in November 2014, although Metz never responded to his filing. Seemingly frustrated, Eaden requested a judge grant his divorce uncontested, which was approved in December 2015.
The relationship was rocky from the jump, with Metz recognizing in her 2018 memoir how her husband didn't get along with her "loud and outgoing" family, per the Daily Mail. And when the two approached weight loss differently — Metz went to Overeating Anonymous while Eaden started hiking with a female co-worker — things spiraled. "I was trying so hard to get ahold of my relationship with my body and break my habit of eating my emotions and of equating food with sharing love," she wrote, according to the Daily Mail. "I didn't know how to spend time with Marty without using." She concluded, "We're just not the right fit. But I love him, and I'm always checking in on him. I am still working on being a better ex-wife than I was a wife." 
All's well that ends well.
Chrissy Metz's mom speaks out
For fans who are still confused about why Chrissy Metz and Martyn Eaden broke up, know you're not alone. Metz's mom, Denise Hodge, is also befuddled by the breakup, telling Radar Online in 2017, "I remember when Chrissy told me they had broken up, but she never really went into why they split, and that was her business." However, Hodge did concede the writer was a  "nice guy" and her daughter's "first real love."
Hodge might have been in the dark about the split, but Metz was honest about their demise in her 2018 memoir, This Is Me: Loving the Person You Are Today. The actor recalled Eaden saying during an argument, per the Daily Mail, "Everything is about you. Chrissy, you are as narcissistic as you are selfish. From the beginning, everything has been about you." Ouch!
Perhaps there was some truth to the Brit's opinion, as Metz admitted in the intro of her book, "I married and divorced a wonderful man because I didn't know how to love myself. It was only once I stopped looking for outside validation, and looked inward instead, that I realized I have all I need to fly."
Hey, at least Metz is flourishing now. And as for Eaden, hopefully, he has found the same sense of peace.