The Real Meaning Of Pop Smoke's Name Explained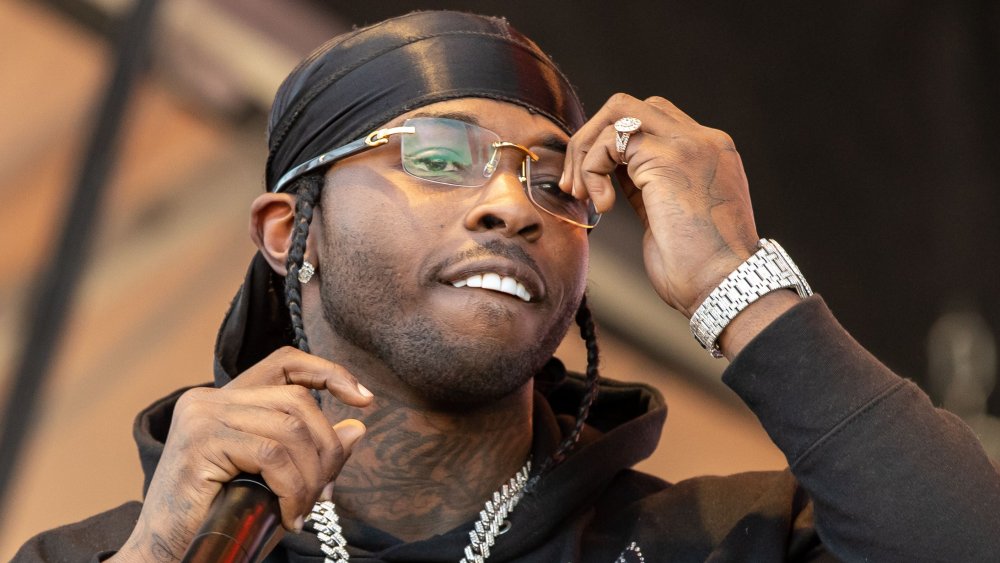 Suzanne Cordeiro/Getty Images
Rapper Pop Smoke is dead at the age of 20 after a home invasion robbery. According to TMZ, the up-and-coming rapper was reportedly shot and killed at a Hollywood Hills home in the early morning hours of Feb. 19, 2020. 
Around 4:30 a.m., the Los Angeles Police Department responded to a call on the 2000 block of Hercules Drive regarding "an unknown number of masked suspects" who entered the residence and "shot a black male in his 20s" (via People). TMZ reports that, according to law enforcement sources, two men, who were spotted "fleeing on foot," fired the shots that killed the rapper. Pop Smoke was taken to Cedars-Sinai Medical Center in West Hollywood, where he was pronounced dead.
Although his career was cut short, the Brooklyn-bred rapper accomplished quite a bit in a short period of time. In light of the tragic circumstances, let's take a look at the legacy Pop Smoke leaves behind, and find out why his name will truly live on in the hearts of his loved ones and fans.
Pop Smoke's family and friends created his unique name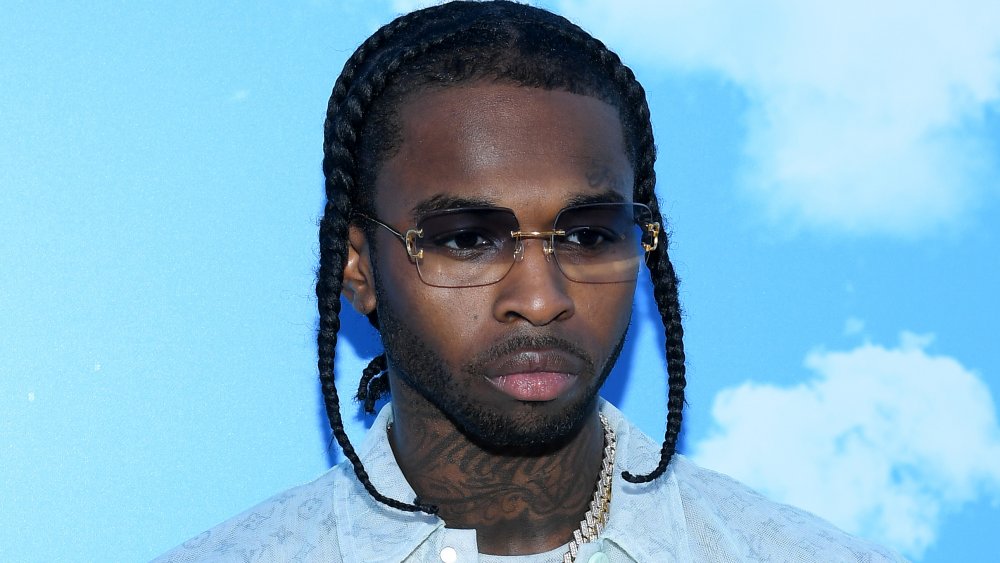 Pascal Le Segretain/Getty Images
Before the world knew him as Pop Smoke, his family and friends knew him as Bashar Barakah Jackson. How did he gain his unique moniker? 
In a 2019 interview with Genius, the rapper explained that his name was a combination of two childhood nicknames. He said his Panamanian grandmother used to call him Papa, and his childhood friends dubbed him "Smoke Oh Guap." His friends shortened Papa to Pop, and eventually, a new nickname was born. "And they just mixed the Pop with the Smoke, and it just came as one," the rapper said. 
Pop Smoke introduced his rap persona to the world in July 2019, when he released his debut EP, Meet the Woo. His breakout single, "Welcome to the Party," caught the attention of Nicki Minaj, who remixed the track with Skepta in August 2019. Following the success of his debut mixtape, Pop Smoke went on to collaborate with other rappers, including Travis Scott.
Just weeks before his death, the rapper released his second mixtape, Meet the Woo, V.2, which landed Pop Smoke his first top-10 spot on the Billboard charts. Considering his meteoric rise to fame, it's clear the 20-year-old artist was just getting started.
Sadly, Pop Smoke is not the only rapper we've lost in 2020.