The Truth About How Questlove Got His Name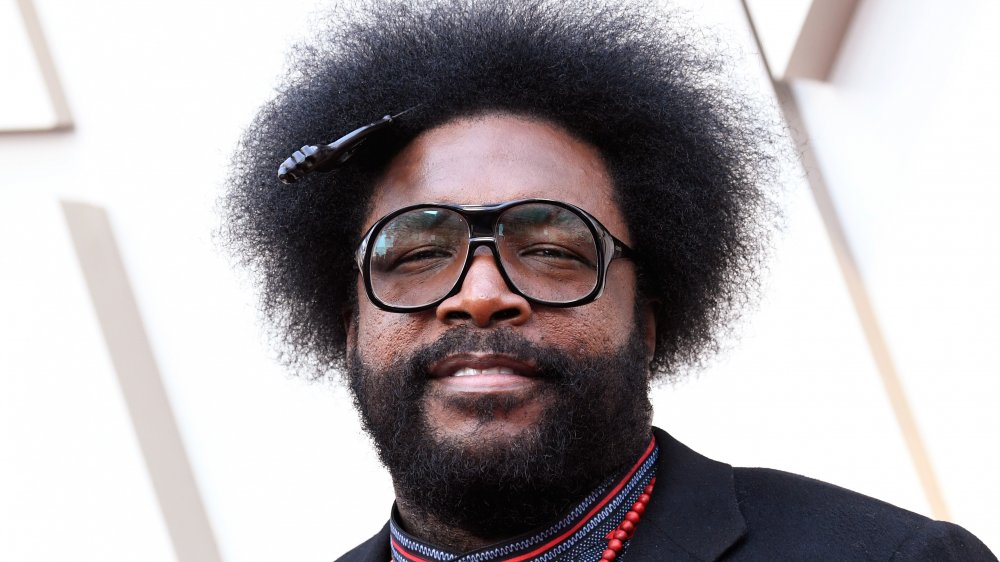 Frazer Harrison/Getty Images
In addition to being the drummer for the Grammy Award-winning group The Roots (who you've probably seen as the in-house band for The Tonight Show Starring Jimmy Fallon), Questlove is also a huge fan of the hip hop group, A Tribe Called Quest. Born Ahmir Khalib Thompson, the musician opened up to Billboard back in 2015 about discovering the music that would change his life — and his name. Questlove revealed that he first heard one of the group's songs while standing "in an endless line to get into The Arsenio Hall Show" while on a family vacation to California in 1990.
"While my eyes were getting a glimpse of celebrity, my ears were getting a glimpse of the future, courtesy of the music on the P.A. system," Questlove recalled. "It was hip-hop, and it was two types of hip-hop at least. On the one hand, it was Ice Cube's Amerikkka's Most Wanted, the epicenter of aggressive L.A.gangster rap and (along with Public Enemy's Fear of a Black Planet) one of that summer's major statements. On the other, it was A Tribe Called Quest's People's Instinctive Travels Along the Path of Rhythm."
The musician explained that the group's music "was like nothing I had ever heard." The same can definitely be said for his own name, Questlove.
Questlove wasn't always Questlove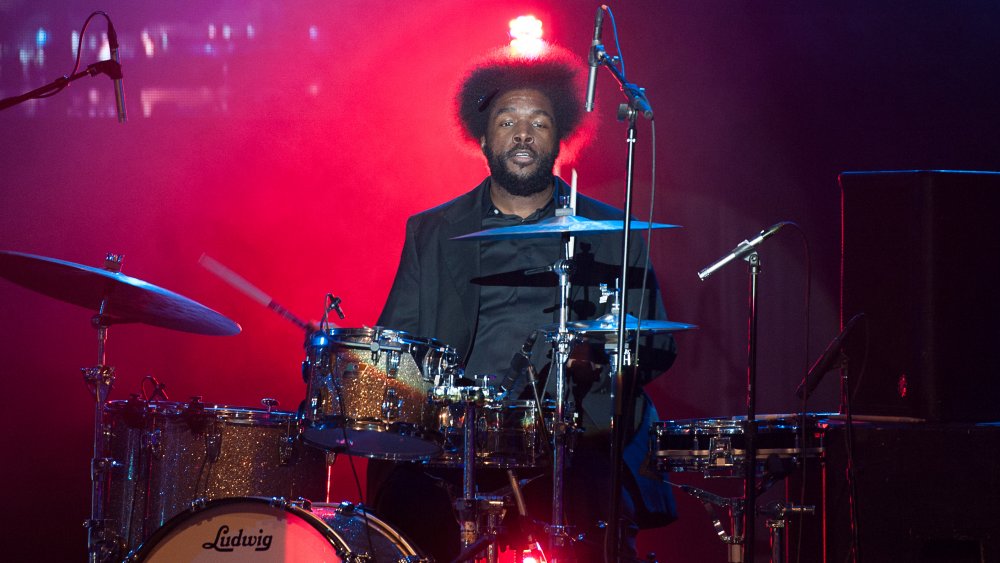 Dave Kotinsky/Getty Images
It probably doesn't come as a huge shock that not all celebrities use their real names. In fact, some of the legal names on stars' birth certificates may surprise you. That being said, when it comes to celeb nicknames and stage names, Questlove is one of the most ones memorable around. The Roots drummer opened up about his iconic moniker to Billboard, revealing that he wasn't always known by that name. "On our very first album [1993's Organix], I was credited as 'B.R.O. the R.? (Beat Recycler of the Rhythm),'" The Roots drummer explained. He obviously wasn't impressed by the title, adding, "For every reason, that couldn't stand."
After the band's first album came out, the performer settled on the name fans would come to know him by. "The Questlove name (or ?uestlove if you're feeling punctuational) grew from the seed of A Tribe Called Quest, though I watered it with my own questions about self-knowledge and searching." Questlove continued, "[A Tribe Called Quest] helped name me, and now I name them for what they were, are and always will be: one of the brightest constellations in hip-hop's endless sky."