Kardashian Fact Or Fiction: Can You Tell The Difference?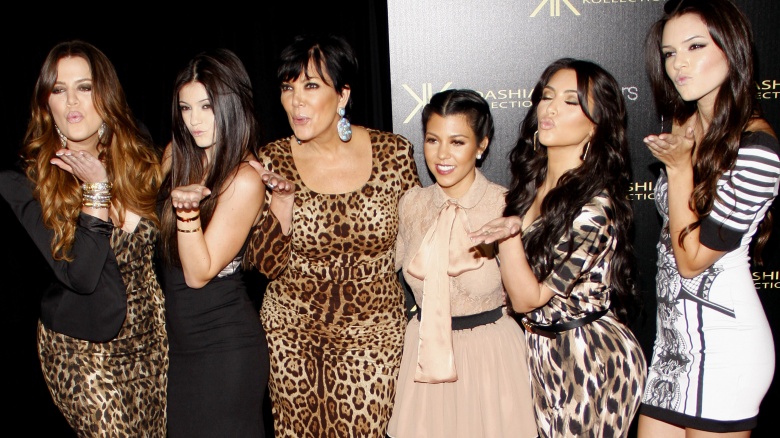 There is a seemingly insatiable curiosity when it comes to the personal lives of celebrities. The tabloid rumor mill never stops churning, whether it's a scathing exposé revealing every dirty detail about a divorce, or just a fluff piece about a star's favorite burger joint. The reality TV business has taken this obsession and made entire shows about it, and there are no bigger stars than the Kardashians. Much can be said about them, good and bad, but one irrefutable fact is that they've perfected the art (or some would say artifice) of putting one's life on TV. Below are four true and four false stories about the Kardashians. How well do you know America's Reality Royalty?
Kim Kardashian Won Several Beauty Pageants – True Or False?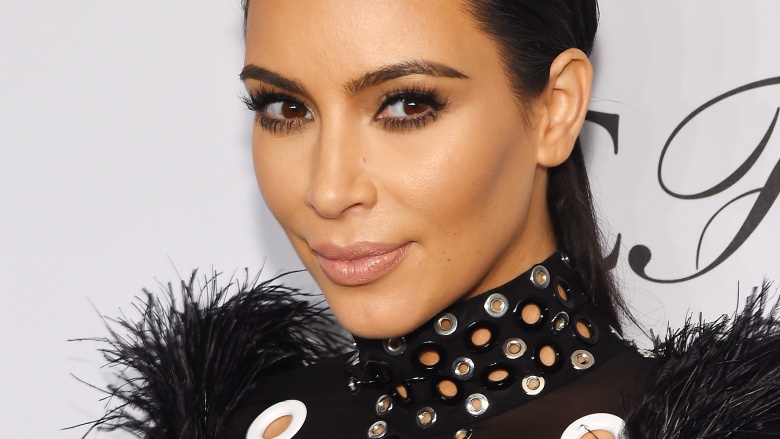 Getty Images
Kim's well-known affinity for glam started early when she won the tiara in the Royal International Miss Pageant at the age of six. She also won the Miss American Starlet Pageant as teen, but her highest honor was taking the top prize in America's U.S. Miss Competition in which she showcased her talent for ventriloquism, operating two puppets at time. We have yet to see her revive her award-winning act on the family's hit show, Keeping Up With The Kardashians.
Verdict: FALSE
Khloe Kardashian Was The Master Of Her Own Destiny – True Or False?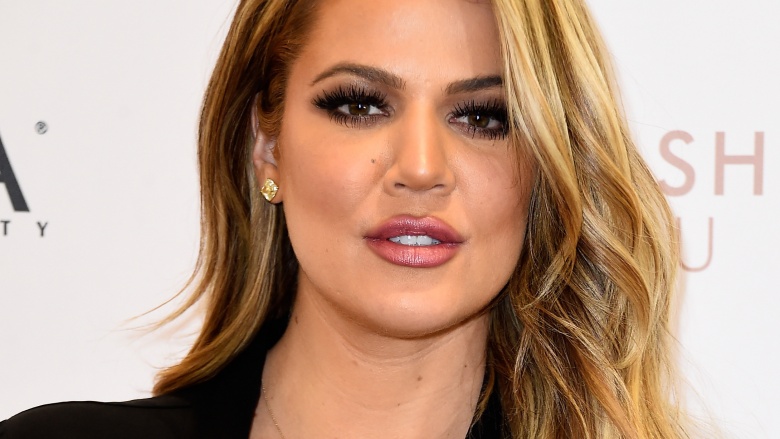 Getty Images
Khloe Kardashian attended Marymount High School, which was the same all-girls Roman Catholic school that her older sisters Kim and Kourtney went to. After her sisters graduated, however, Khloe felt there was no reason for her to stay because she didn't feel like she had friends, so she forged transfer documents with her parents' signature to enroll herself in a home school program she found. Khloe graduated with honors from that program one year early at the age of 17.
Verdict: TRUE 
Rob Kardashian Is Kind Of Paranoid – True Or False?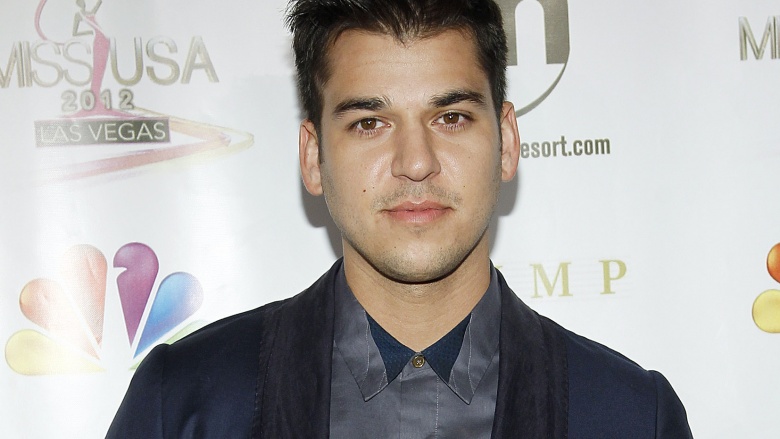 Getty Images
Rob Kardashian admits to changing his phone number ten times per year and never saving his contact list. He's also reportedly been living in one of his sister's houses for over a year, where he rarely leaves his room or the house in general. He refuses to make public appearances, or show up to family gatherings, even skipping Christmas in 2014.
Verdict: TRUE 
Kris Jenner Held Ryan Seacrest Over A Balcony By His Ankles – True Or False?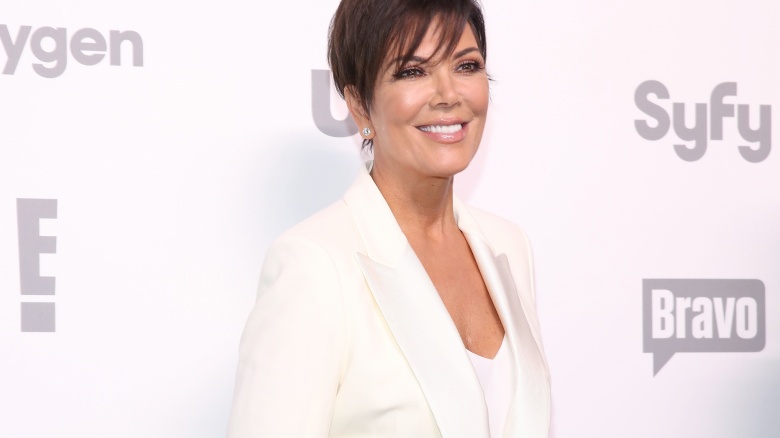 Getty Images
After the first successful season of Keeping Up With The Kardashians, the E! network was quick to renew the series, but balked on salary increases for the new darlings of reality television. As matriarch and manager of the family business, Kris Jenner did not take this lightly, ultimately resorting to strong-arm tactics with executive producer Ryan Seacrest. After striking out with email threats and even taking Joan Rivers hostage, Jenner eventually hired thugs to dangle Seacrest over a tenth floor balcony until he relented and signed a generous renewal package.
Verdict: FALSE
Kim Kardashian Spends $1 Million Per Year On Her Looks – True Or False?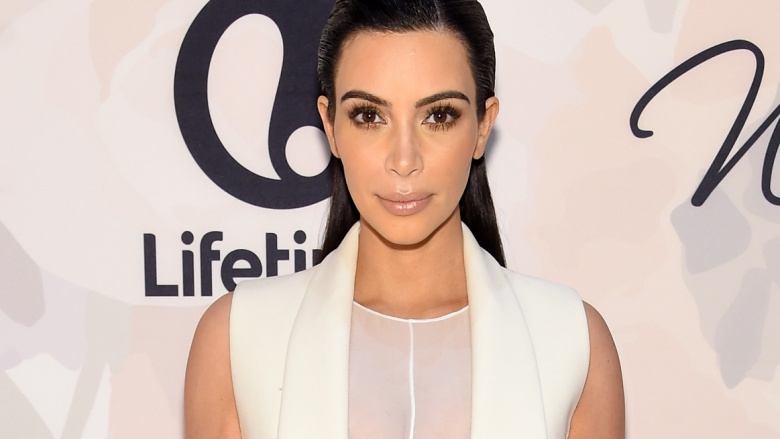 Getty Images
Together with her sisters Kourtney and Khloe, Kim is involved in 12 different business ventures and endorsement deals. On her own, she has five signature fragrances, a lucrative modeling career, several personal endorsement deals, and an app that's reportedly worth $200 million. Much of her fame has come from her looks, so it's no surprise to learn that every year she spends seven figures on facials, body scrubs, laser treatments, mani-pedis, hair care and who-knows-what-else to keep the money-maker in top form.
Verdict: TRUE 
There Was A Fifth Kardashian Sibling Born In-Between Rob And Kendall – True Or False?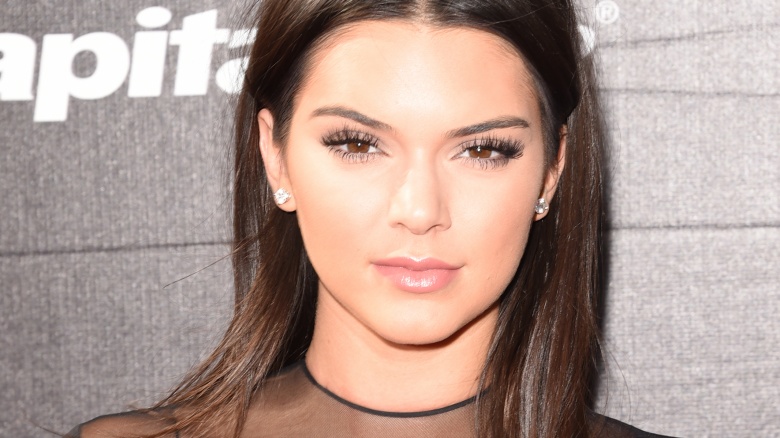 Getty Images
Five years before Kendall Jenner was born to Bruce and Kris Jenner, formerly Kris Kardashian, there was a fifth child, and second son born to Robert Kardashian from his then-estranged wife. One late evening, amidst nasty divorce proceedings, Robert and Kris found themselves alone in his law firm with a bottle of cognac and memories of sweeter times. One thing led to another and Karl Kardashian was conceived. Sadly, it was later decided that he was too painful a reminder of what was lost, and he was released into the wilderness. He's been sighted around Laurel Canyon for years, and is said to be shopping his own reality show called Koyote Karl: My Life In The Wild.
Verdict: FALSE
Only Two Of The Kardashians Went To College – True Or False?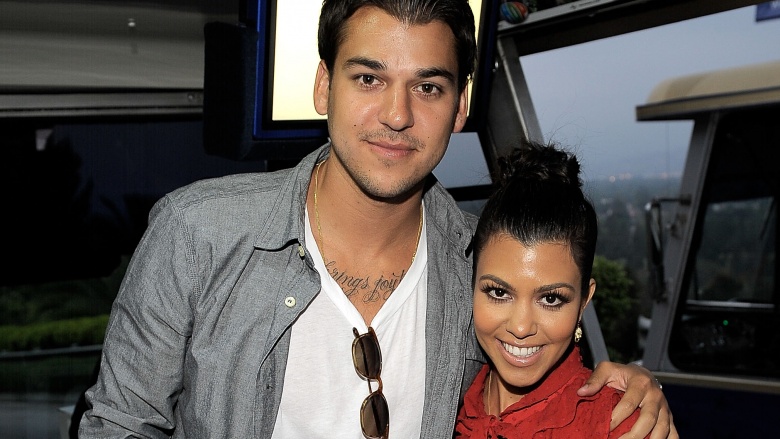 Getty Images
Kourtney and Rob are the only two Kardashian siblings who have any higher education. Kourtney went to Southern Methodist University for her first two years of undergrad, then finished at the University of Arizona with a B.A. in Theater Arts. Rob graduated from University of Southern California with a degree in Business Entrepreneurship.
Verdict: TRUE
Kourtney Kardashian Wants To Be The First Female Governor Of California – True Or False?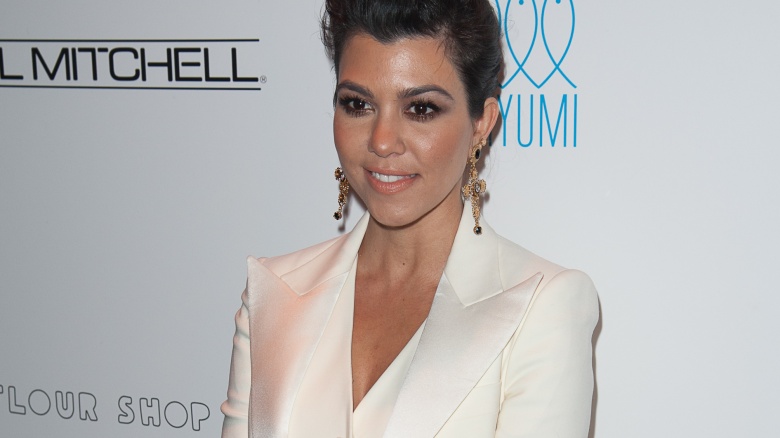 Getty Images
Citing Sarah Palin as her intellectual hero, Kourtney Kardashian aspires to someday leave the entertainment business and enter politics. She has said she wants the Governor's seat in Sacramento to, amongst other things, "Like, totally fix this water thing, by like, just using the ocean and stuff," and to "Help the homeless by like, getting some clothes, and like, food and stuff for them to have." She plans to start her political career by winning a city council seat with the slogan 'Kount on Kourtney!'
Verdict: FALSE