The Real Reason Elton John Changed His Name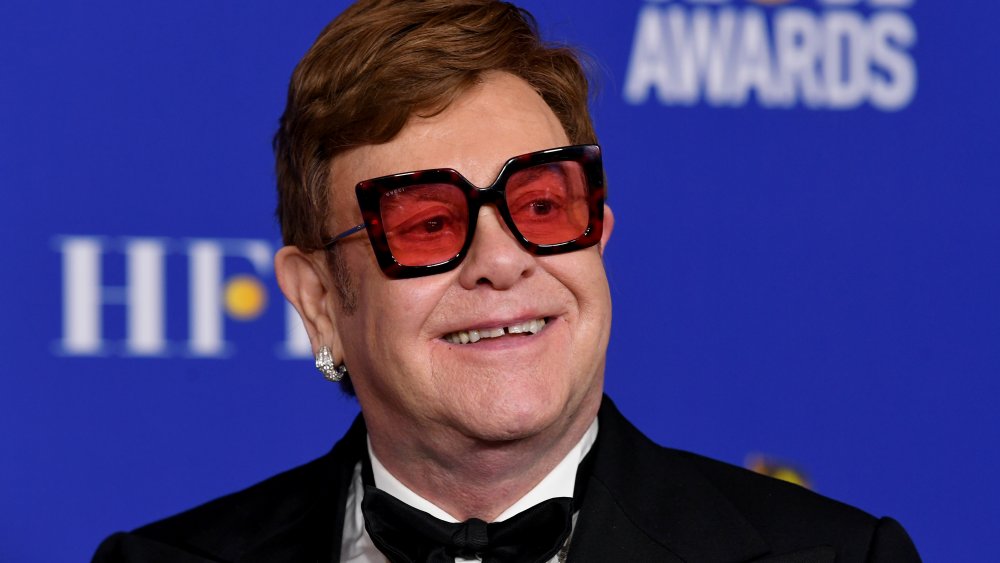 Kevin Winter/Getty Images
After more than 50 years in the music industry, Sir Elton John has earned his place as a household name across the globe. Whether you're rocking out to "Bennie and the Jets" and "I'm Still Standing," or you're relaxing to the sounds of "Your Song" and "Candle in the Wind," John's undeniably catchy catalogue has left an indelible mark on every ear that hears him. Yet, while everyone's familiar with John's flamboyant costumes and long-time partner, casual fans might not realize that "Elton John" isn't the singer's actual birth name.
Born Reginald Kenneth Dwight on March 25, 1947, the singer's childhood was tumultuous. "I suppose my mum and dad must have been in love once, but there wasn't much sign they ever had been by the time I came along..." he told The Guardian in 2019. "The best way to escape it was to shut myself in my bedroom with my record collection and my comics, and drift off into an imaginary world..." During that tumultuous time, the "family piano provided refuge." John's parents divorced when he was 13.
At age 15, "Reggie" reportedly began playing piano at a hotel. The teen and his friends created Bluesology, a 60s British R&B band, and it was from this group that John ultimately derived his legendary name.
Elton John changed his name to escape 'unhappy memories'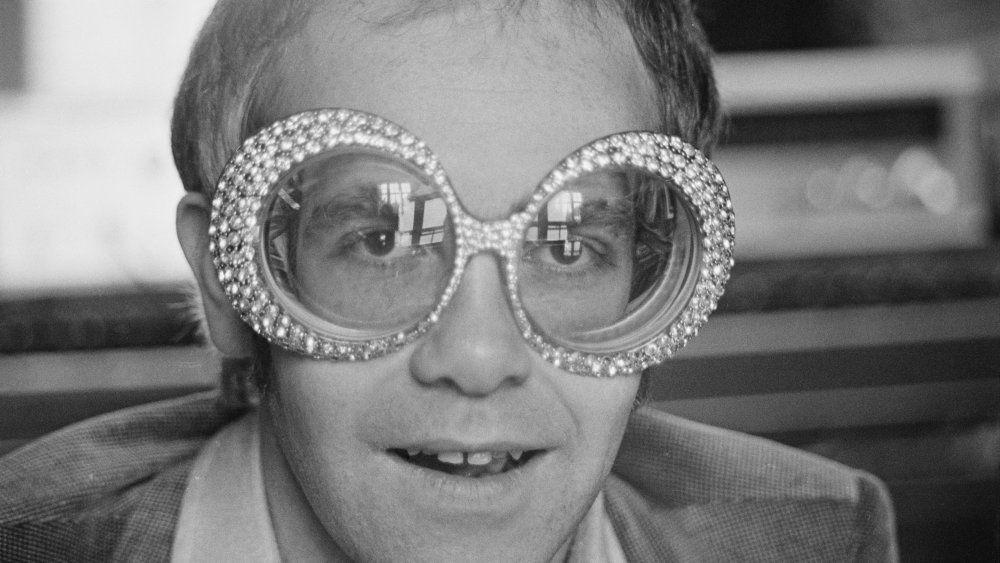 D. Morrison/Getty Images
As Elton John's career trajectory began to expand onward and upward, the "Crocodile Rock" singer knew he needed a new moniker to launch him to superstardom. In homage to his Bluesology bandmates, John named himself "Elton" after saxophonist Elton Dean, and "John" after singer Long John Baldry, per The Sun. John also changed his middle name to Hercules, reportedly inspired by a horse from the British sitcom Steptoe and Son –  not the Greek mythological hero. From this, Elton John was born. 
"When I became Elton John, it was like a new lease on life," John said during a 1987 interview. "I didn't particularly like being Reg Dwight. It had too many unhappy memories. I hated the word 'Reg', anyway. It was just a horrible name ... As soon as I was Elton, it was just great. It was like a new personality."
Fans of the 2019 biopic Rocketman might find this truth a bit confusing because the film suggests he might have derived his last name from The Beatles' John Lennon, but you can chalk that up to artistic license.
John's name wasn't just for the stage. On Jan. 11, 1972, The London Gazette published a blurb about John's officially shedding his surname and Christian names. The legendary performer did accept the fancy title of "Sir" when Queen Elizabeth II knighted him in 1998, though he insists that it's the Americans — not the English — who think that's a big deal.