The Untold Truth Of Mike Bloomberg's Daughters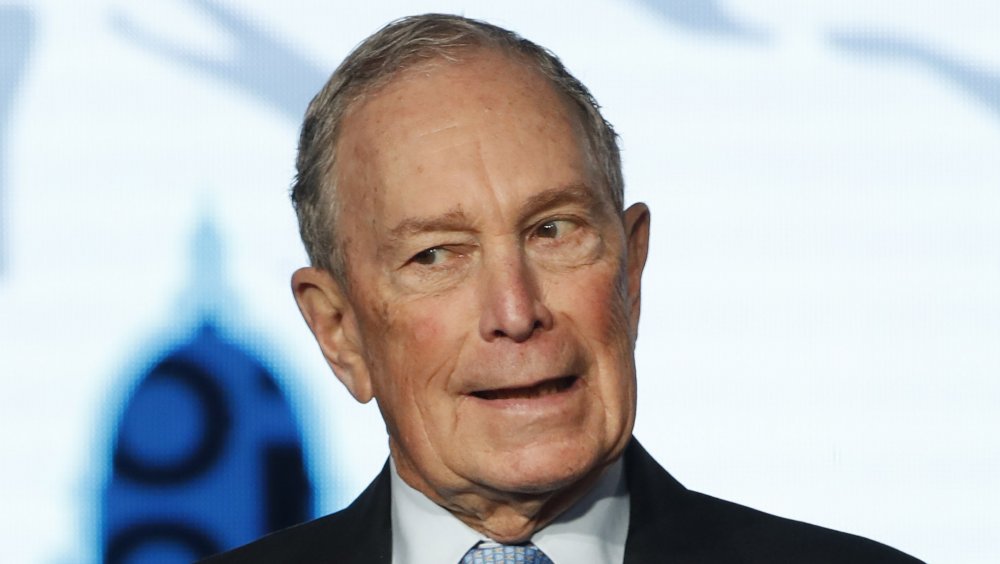 George Frey/Getty Images
As former New York City Mayor Michael Bloomberg continues to spend hundreds of millions of dollars — from his own pocket, no less — on his 2020 presidential campaign, the billionaire's past continues to be the subject of great debate. While he's facing backlash for his controversial policies and alleged sexism, Bloomberg's run for the Democratic nomination has also renewed public interest in his two daughters: Emma and Georgina.
Born to Bloomberg and his ex-wife Susan Brown, Emma and Georgina grew up in the spotlight because of their last name — a name Georgina wasn't always proud to have. In the 2003 documentary Born Rich, which also featured first daughter Ivanka Trump, Georgina told filmmaker Jamie Johnson that "having the last name Bloomberg sucks."
However, in 2017, Georgina recanted her declaration when she spoke to Town & Country: "I've come to have a lot more respect for my parents and my last name and everything that my father has done and how hard he worked to provide a great life for us. It's a last name that now I'm proud of. At 19, I wasn't."
And now, as Bloomberg's popularity climbs in the polls, it looks like we might be seeing more of Emma and Georgina in the future.
Emma Bloomberg founded an education nonprofit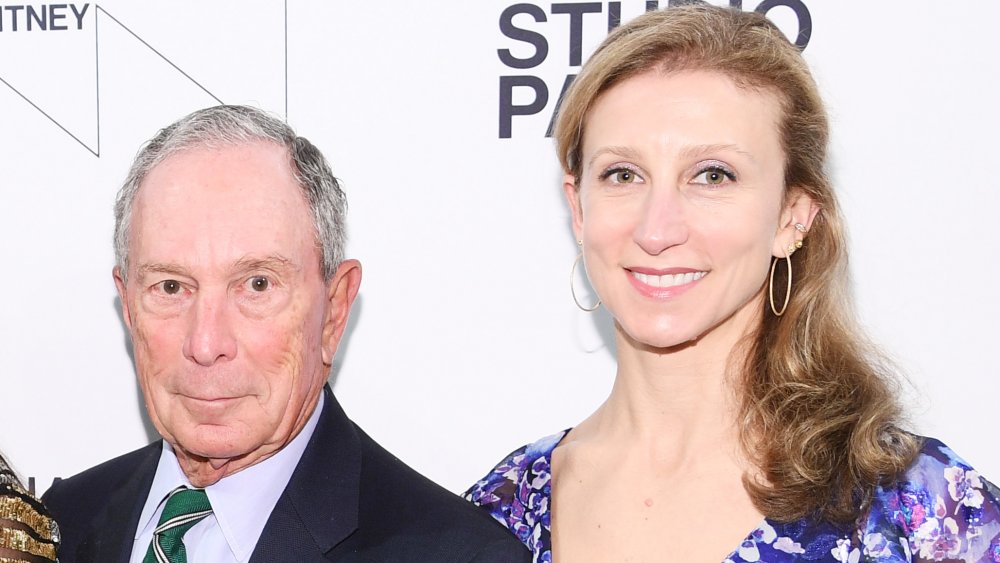 Dimitrios Kambouris/Getty Images
As someone who typically lives life outside the limelight, Emma Bloomberg has spent much of her adult life working for non-profit organizations. The Princeton and Harvard graduate worked for the Robin Hood Foundation, a leading poverty-fighting organization in New York City before she founded Murmuration.
According to the non-profit's website, Murmuration "transforms how political campaigns, advocates, and organizers identify, engage, and mobilize people and communities." The organization focuses on "driving change and accelerating progress toward a future where every child in America has the opportunity to benefit from a high-quality public education."
Emma, who was born May 10, 1979, also has a family of her own. She and her first husband, Chris Frissora, married in 2005 and welcomed their daughter, Zelda Violet Frissberg, in 2015. (Yes, the couple created a hybrid surname for their offspring by blending their individual surnames into one.) 
Emma and Chris quietly divorced, and then she secretly wed Jeremiah Kittredge, the controversial former CEO of Families for Excellent Schools. Like her father, Kittredge has also made headlines over sexual harassment allegations, which reportedly contributed to his termination in 2018.
Georgina Bloomberg's books sound very familiar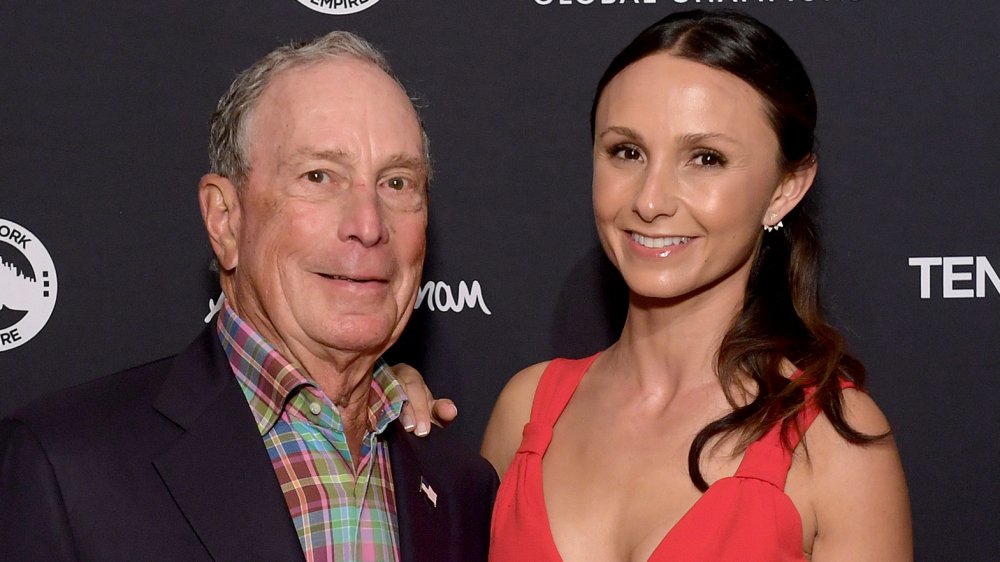 Ben Gabbe/Getty Images
While it might sound stereotypical to say Georgina Bloomberg fell in love with horses at an early age, Michael Bloomberg's youngest daughter turned her passion for riding into an accomplished career. Born on Jan. 20, 1983, the New York University graduate's website says she is "an accomplished professional show jumper" who "represented the United States Equestrian Team at the 2015 Pan American Games in Toronto, Canada, where she earned a Team Bronze medal."
"An animal lover from a very young age, Bloomberg began riding at the age of 4," the website says. "Her success as a child rider was notable, winning Best Child Rider awards at every major horse show on the East Coast before turning her attention exclusively to show jumping in 2001."
As the single mother of a little boy named Jasper Bloomberg, Georgina has expanded upon her accomplishments as an equestrienne. Not only does she reportedly own the New York Empire equestrian team, but she also turned her riding experiences into a series of novels for young adults. The A Circuit books follow the story of elite equestrienne Tommi as she navigates life with an Ivy League-educated sister and a Wall Street billionaire father. (Hmm, sounds familiar...)
How will their dad's high-profile campaign change their lives? Perhaps it will hold even more life lessons than his time as NYC mayor did.