Bethenny Frankel Settles Divorce After Almost Four Years Of Drama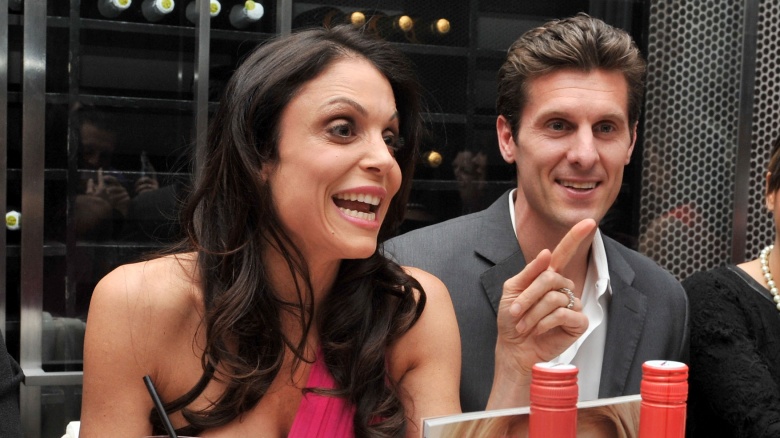 Getty Images
Bethenny Frankel is finally, finally, finally divorced. People confirmed on July 18, 2016 that the 45-year-old star of The Real Housewives of New York City reached a settlement with her ex-husband, Jason Hoppy, after nearly four years of headline-making negotiations. According to People, the terms of the settlement are "private and confidential." However, both sides appear to be happy with the outcome.
"Jason is thrilled that this chapter of his life is over; he is extremely pleased with the settlement that was reached," an attorney for Hoppy said in a statement. "Jason looks forward to the future and enjoying that time privately with family, friends and most important to him, his daughter."
"Out of respect for her privacy and the well-being of her daughter, Bethenny is declining to comment," a lawyer for Frankel said separately. "We can confirm that the divorce has been resolved. Our client is ecstatic that this long chapter is over, and she is looking forward to moving on with her life."
Rumors that the divorce was nearing a conclusion gained momentum in May 2016 when Hoppy moved out of the couple's $7 million apartment in Tribeca. On an episode of her weekly radio show, Frankel described the moment she walked into her apartment after Hoppy had left. "I sobbed for hours. It was like this release," she said. "And you always think things are going to be one way. I thought it was going to be, like, the biggest party ever. I'd be rollerskating through there with my top off, my t*** hanging out, so excited—and there's nothing good about any of it. It was all just remembering moving in there. It was a hideous experience, and I just didn't know how to even process the feeling."
Frankel and Hoppy married in March 2010 while the couple was expecting their first child, Bryn, now 6. They announced their split shortly before Christmas 2012. Since then, their bitter divorce and custody battle have splashed across New York City tabloids. At one point, it was reported that a judge had ordered Frankel to pay Hoppy's legal fees; another report accused Hoppy of threatening to destroy her. They finally reached a settlement in their custody case in June 2014.
In June 2016, People confirmed that Frankel was dating New York banker Dennis Shields. "I am in a really happy place right now," she told the magazine. "I haven't been this happy in a really long time, and I'm continuing with my policy of not involving [others] in my relationships, because it certainly has served me wrong in the past."