Why Michelle Obama Doesn't Follow Her Daughters On Social Media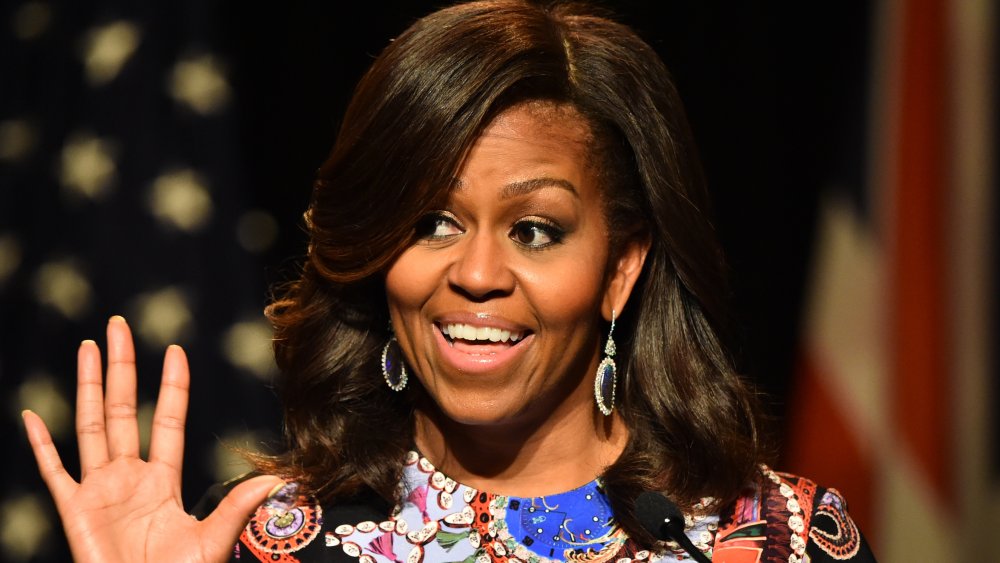 Jeff J Mitchell/Getty Images
Not long after former President Barack Obama's two-term presidency ended, Obama and his wife, former First Lady Michelle Obama, became empty-nesters. However, that doesn't mean that their parenting responsibilities are over. Now that daughters Malia, 21, and Sasha, 18, are off at college—Harvard University and the University of Michigan respectively—the couple's personal duties have simply transitioned. And, for Michelle, that means taking the "hands-off" approach.
During a Oprah's 2020 Vision: Your Life in Focus tour stop in Brooklyn, N.Y., Michelle stopped by to chat with the former talk show host about how her life has changed in the years since the Obamas left the White House. Michelle told Oprah Winfrey that, while she is active on social media, she prefers not to follow her daughters' accounts. 
"It's better for them to be checked by somebody younger than me," Michelle said (via People), emphasizing that she relies upon younger people the family has mentored to follow their daughters' social accounts and keep tabs on them. The reason? She wants them to make their own decisions and grow as individuals — a process that might otherwise be hindered with their mother looming over their metaphorical shoulders.
Michelle Obama doesn't want her daughters to be defined by other people's perceptions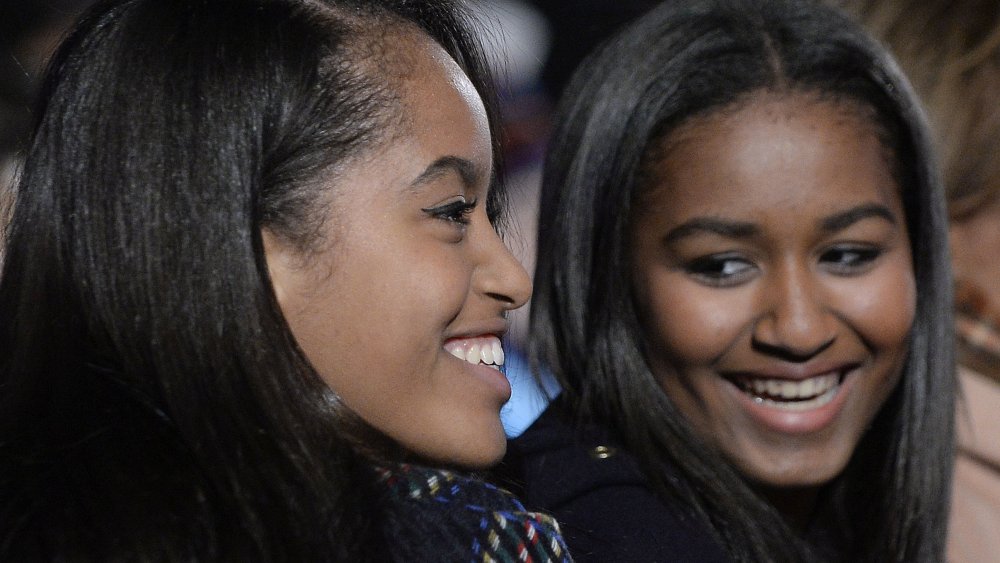 Pool/Getty Images
As the former First Family, the Obamas are intimately familiar with the weight of public scrutiny. But now that her daughters are forging their own paths in life, Michelle Obama regularly reminds Malia and Sasha that they need not allow external influences to impact their personal growth and development.
"What I tell them is what I continue to tell themselves is that they have to walk their own walk," she told Oprah Winfrey (via People). "They cannot define themselves by looking at each other or looking at me or their dad. They have to take the time to get to know themselves—give themselves a moment to figure out who they want to be in the world, not who they think I want them to be, not what the rest of the world says about them, but to really think about how they want to shape their lives and how they want to move in this world."
In an interview for British Vogue's September 2019 issue, Michelle offered a bit of advice to guest editor (and new mom) Meghan Markle, saying, "Motherhood has taught me that, most of the time, my job is to give them the space to explore and develop into the people they want to be. Not who I want them to be or who I wish I was at that age, but who they are, deep inside."
Michelle Obama's mom taught her everything she knows about motherhood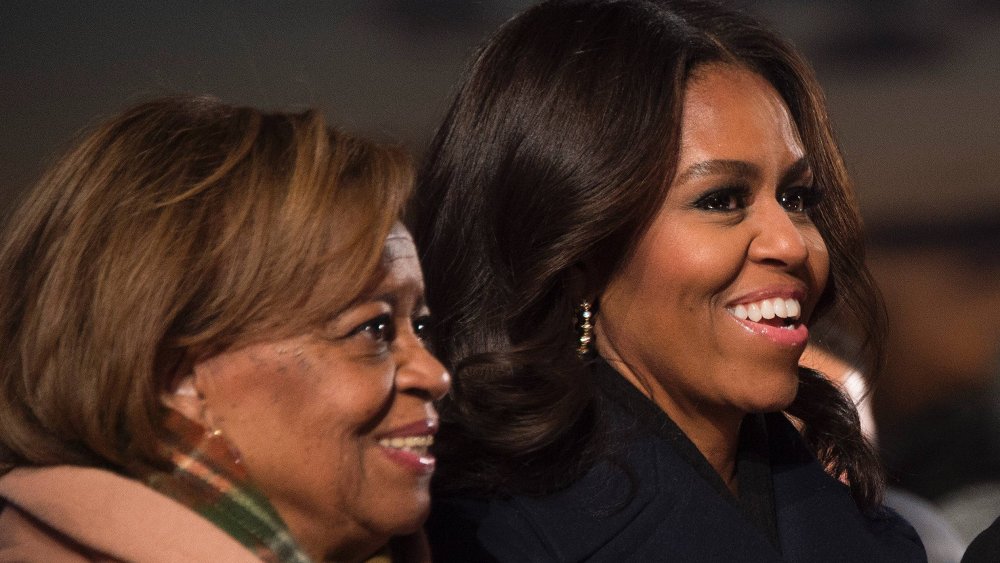 Jim Watson/Getty Images
While Michelle Obama referred to herself as "mom-in-chief" during the family's time at the White House, the mom of two credits her own mother, Marian Robinson, with teaching her everything she knows about parenting.
"The mother that I am today is a direct result of Marian Robinson," she said during the United State of Women Summit in 2018. "The thing she always said that I remember is that, she told me and my brothers, 'I wasn't raising children, I was raising adults.' She practiced treating us in the way she wanted us to be. She always talked to us like we had sense. She never used baby talk. She would ask you to explain yourself. She would include you in big grown-up conversations. There was never anything that she wouldn't talk to us about."
"My parents had a strong sense of how to parent and taught us at an early age to figure it out," she said during the American Library Association's annual conference in New Orleans that same year. "They let us know, that as children, our opinions mattered. But they encouraged us to contribute to the solution. You could air it out, but you had to be the one to solve whatever it was."
And now, as Malia and Sasha make their way out into the world, Michelle Obama has imparted the same wisdom, giving her daughters the chance to become whoever they are meant to be.