Katy Perry Collapses On American Idol Set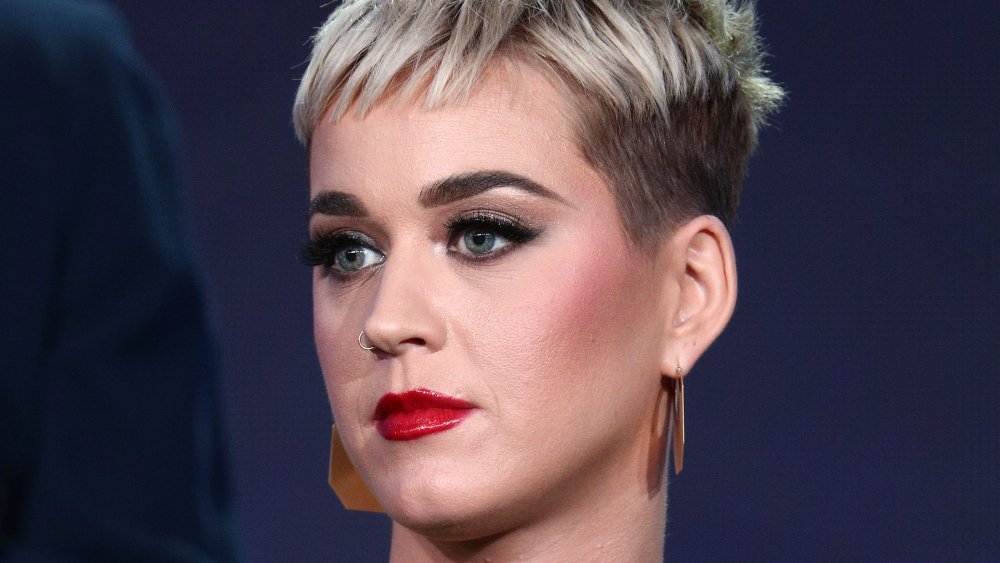 Frederick M. Brown/Getty Images
Whether you love or loathe American Idol, some seriously intense action went down behind the scenes that may have caused Katy Perry to collapse.
People posted a video clip on Feb. 20, 2020, that reveals a scary situation during tryouts for the latest season of the reality TV competition. As Perry and her fellow judges, Luke Bryan and Lionel Richie, sit at a desk to review candidates, the "Firework" singer suddenly asks, "Do you guys smell gas?" Perry notes that the odor is "pretty intense." Bryan agrees, saying, "We're getting heavy propane." At first, Perry reacts by saying that she is getting "a slight headache from it," but she's then shown fleeing the scene and saying, "It's bad. It's really bad."
An alarm goes off and contestants are cleared from the building, but things weren't any better in the open air. Just as Perry tells those around her that she's "not feeling good," she suddenly falls to the ground.
Viewers will have to tune in to find out if Perry is okay, but it's worth noting that this wasn't the only fall she has suffered this season.
Katy Perry already experienced a fall on American Idol
Katy Perry has endured not one, but two falls on American Idol this season, so perhaps she should take it easy for a bit. Before news broke that Perry had collapsed on set during a possible gas leak, the show took to Twitter to reveal that "Skaty Perry" recently took a "tumble" on set. Yes, Skaty, not Katy. In this case, the pop star was on rollerskates when she went down, which makes her fall understandable to anyone who's tried to stay on their feet while on wheels. Skaty responded to that one by sharing the clip on social media and commenting: "this show tho."
Apparently, Perry was on skates to take on Luke Bryan in a bit of a competition, which is why, even though she fell in a rather ungraceful manner and ended up on all fours, she still managed to belt out, "Oooooh, I wanna skate with somebody!" 
We certainly admire her dedication to her performance, but we certainly won't hold it against her if she wants to play it safe for a bit to avoid any more slips, flops, or stumbles.