Lucille Ball's Great-Granddaughter Looked Exactly Like The Legend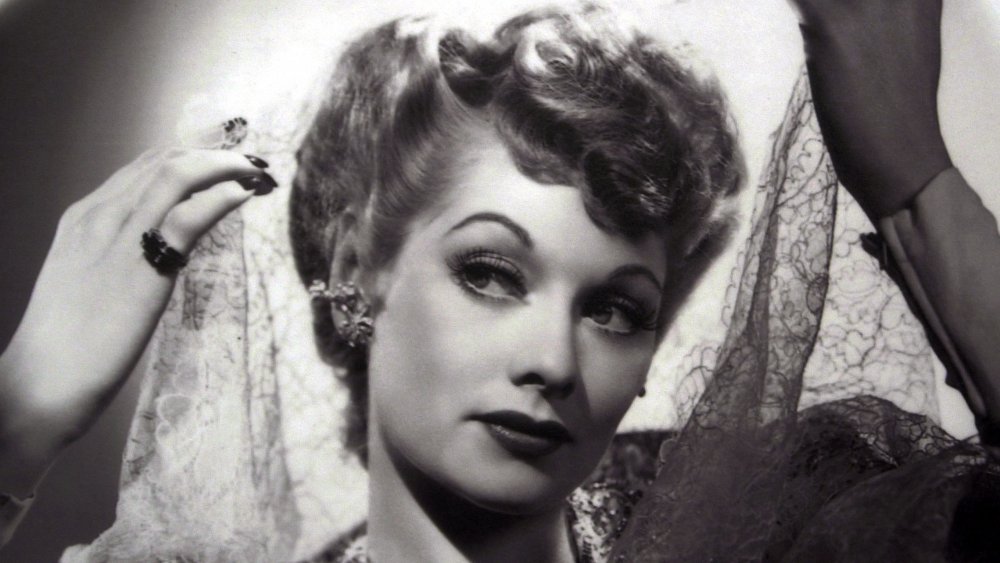 David Mcnew/Getty Images
Comedy legend and television icon, Lucille Ball passed away in 1989, but other members of her family, including her great-granddaughter, have continued to honor her memory while forging their own lasting legacies.
Let's take a quick look at this family tree. In 1940, Ball married her I Love Lucy co-star, Desi Arnaz. Their 20-year marriage was infamously volatile, fraught with numerous infidelity allegations. However, during their time together, the pair welcomed two children into the world: Lucie and Desi Arnaz Jr. By 15, Arnaz Jr. had a child of his own, Julia Howe. The New York Post reports that she was estranged from her father for many years. In 1994, she told the Orlando Sentinel, "All I ever wanted from [Arnaz] was for him to come to the phone when I called or answer a letter." 
Howe had a daughter of her own, Desiree Anzalone, who grew up to look exactly like the legend. Anzalone reportedly died in September 2020, following a fierce battle with cancer. She was just 31 years old, and even in the midst of her health struggles, she seemingly drew inspiration from her famous great-grandmother.
Desiree Anzalone wished she had a chance to love Lucy, too
Julia Howe and her daughter, Desiree Anzalone, never had the chance to meet Lucille Ball. As Howe wrote on her Facebook page in 2018, on the anniversary of Lucille Ball's death, "I was very pregnant with my daughter Desido and I remember just falling to my knees knowing I'd never get the chance to ever met my G-ma in this lifetime." Howe gave her daughter Ball's middle name.
Growing up, Anzalone wasn't very close to her mom, which had to do, in part, with the fact that her mother struggled with a drug addiction. "My grandparents on my dad's side raised me and had full custody of me so I never knew my mom until later in life," she wrote on her Instagram page in 2017. "I was only 3 when my mother decided it best to give me up but I'm resilient." 
Anzalone reportedly worked as a photographer in Connecticut, and though her Instagram was filled with photos that revealed a striking resemblance to the I Love Lucy star, Anzalone didn't see it that way. In April 2019, she posted on Instagram that she did not want to focus "on the superficial outward appearance of us," but she did appreciate those who asserted that "Lucy and I share the same gumption in regards to my fight with stage 4 breast cancer and how proud she'd be of me."
According to Legacy, Anzalone passed away on Sept. 27, 2020 at age 31. "Her talent was prolific including her art, song writing, poetry and playing piano," the obituary said. "...Desiree was a lover of animals and people but most of all she loved life. She will be missed deeply by all but will live forever in our hearts."