The Truth About Anthony Ramos' Fiancee Jasmine Cephas Jones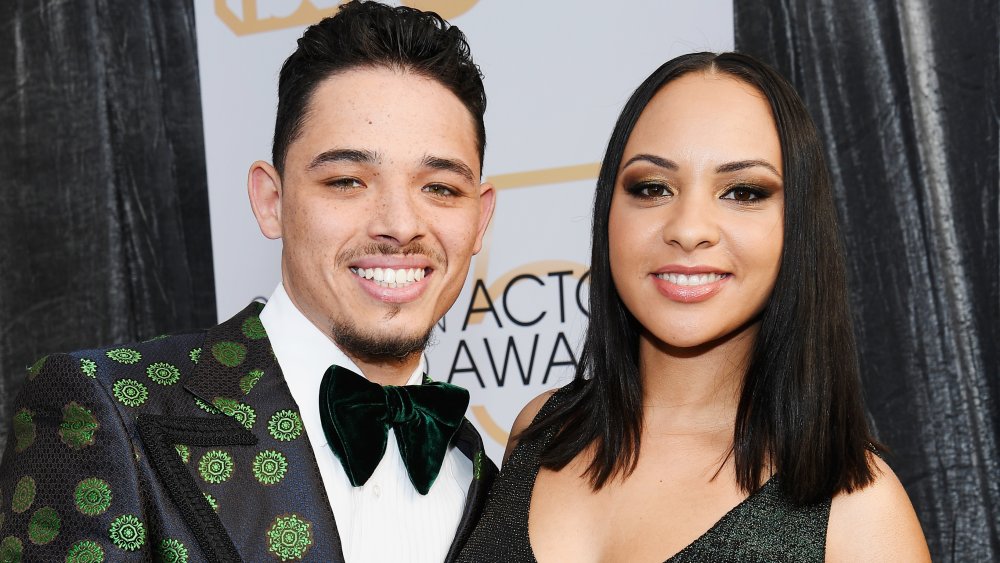 Kevork Djansezian/Getty Images
Thanks to Lin-Manuel Miranda's hit Broadway musical, "Hamilton," which details the rise and fall of Alexander Hamilton, "the ten-dollar founding father without a father," the world has been introduced to a new generation of incredible Broadway talent. One such talent is Anthony Ramos who originated the dual roles of John Laurens and Hamilton's son, Phillip, when the musical opened off-Broadway in early 2015. By July 2015, "Hamilton" had moved to Broadway for previews, officially opening in August 2015. Ramos stayed with the show for over a year after it hit Broadway, leaving the production in November 2016. Since then, he's been steadily filling his resume. One notable gig? Appearing alongside Lady Gaga in the Oscar-nominated film, A Star is Born.
The past few years have undoubtedly been a whirlwind for the 28-year-old actor. However, through it all, Ramos has had a pretty special person by his side — his now fiancée, Jasmine Cephas Jones. Here's what you need to know about the "Hamilton" alum's leading lady.
Jasmine Cephas Jones is a 'Hamilton' alum, too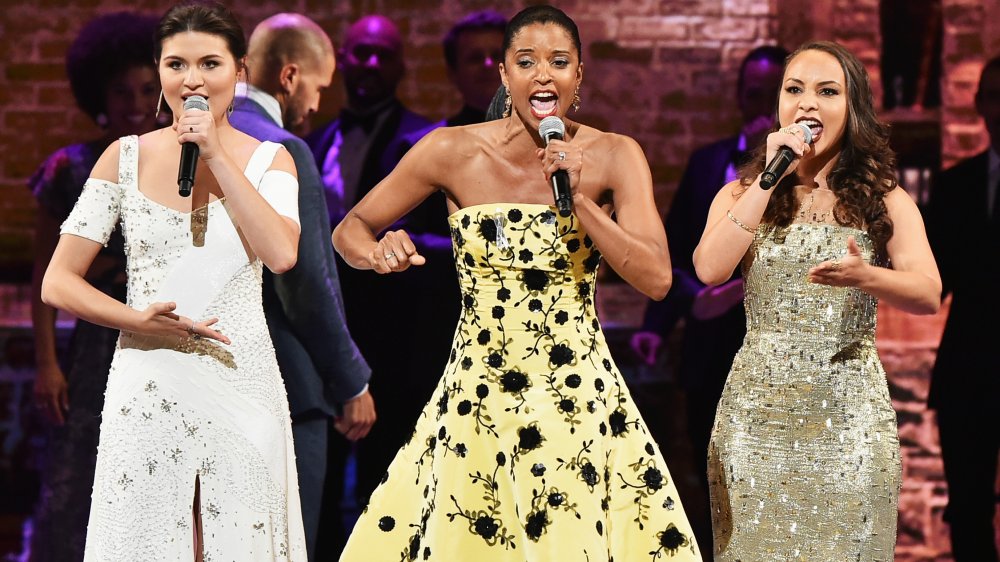 Theo Wargo/Getty Images
For Anthony Ramos, "Hamilton" was a life-changing opportunity for more than one reason. In addition to giving the actor his big break, being cast in the musical also allowed him to meet the love of his life, Jasmine Cephas Jones. Ramos and Cephas Jones met during "Hamilton" rehearsals at The Public Theater in 2015 after being cast in the hit musical and began dating soon after. Cephas Jones originated the dual roles of Peggy Schuyler and Maria Reynolds.
On Christmas Eve in 2018, Ramos decided he wasn't throwing his shot to make Cephas Jones his wife and asked the actress to marry him (spoiler alert: she said yes!) Both "Hamilton" alums took to Instagram to share the news of their engagement. "Thank you for saying yes to writing stories together for the rest of our lives," Ramos wrote on Instagram. "I'm honored and Blessed to marry you."
"My beloved Anthony, On Christmas Eve you got down on one knee and proposed to me in front of my favorite castle in Arundel that I used to visit all the time as a child," the actress wrote. "I love you beyond words and am so excited to continue this awesome journey with you."
In an October 2019 interview with Vogue, Ramos shared that the talented duo are "in the early stages of wedding planning." At the time of this writing, an official wedding date has yet to be announced.
Jasmine Cephas Jones was born to be a star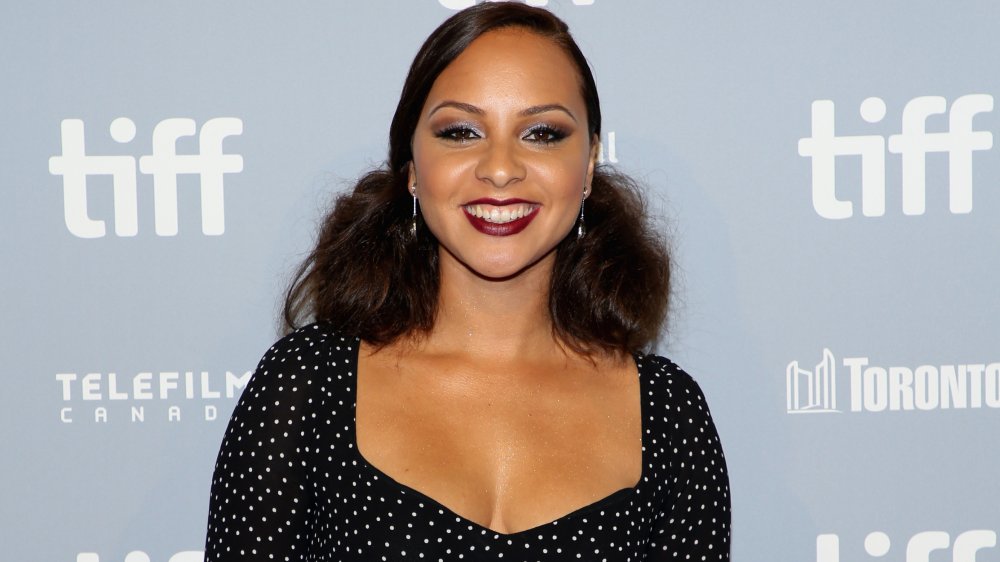 Phillip Faraone/Getty Images
Growing up with mega-talented parents, Jasmine Cephas Jones was destined for greatness from the start. Cephas Jones' father is Emmy-winning actor Ron Cephas Jones, best known for playing William Hill on the drama series, This is Us. Her mother is British-born jazz singer Kim Lesley.
From a young age, Cephas Jones was tagging along with her father on auditions, soaking up information. "My dad took me to his auditions, and I did homework during rehearsals," she told Broadway Buzz. "When I was 10, I remember [director] Philip Seymour Hoffman telling someone, 'You're acting. Don't act.' It made no sense then, but later it clicked: Acting has to be real."
The actress went on to attend the famed LaGuardia High School and graduated from the Neighborhood Playhouse School of Theatre in 2011. Upon graduating, Cephas Jones snagged several gigs, appearing on shows like Blue Bloods and Unforgettable. Four years after graduation, she landed "Hamilton" — the gig of a lifetime. In December 2016, Cephas Jones bid adieu to the production that had made her a star, but not before taking home a Grammy for her work as a principal soloist on the "Hamilton" cast album. Since then, she's been gearing up to drop music of her own, with her first EP slated for release in Spring 2020.
While fiancé Anthony Ramos' star is shining pretty brightly these days, it's clear that Jasmine Cephas Jones is an enormous talent in her own right.