Lady Gaga And Taylor Kinney Are Just 'Taking A Break'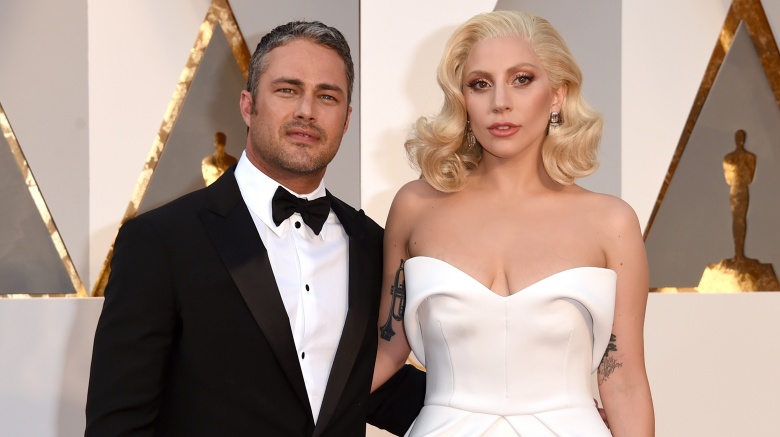 Getty Images
Singer Lady Gaga released a statement on July 20, 2016 addressing the end of her engagement to Chicago Fire star Taylor Kinney.
"Taylor and I have always believed we are soulmates," Gaga wrote on Instagram alongside a picture of Gaga and Kinney's arms wrapped around each other. "Just like all couples we have ups and downs, and we have been taking a break. We are both ambitious artists, hoping to work through long-distance and complicated schedules to continue the simple love we have always shared. Please root us on. We're just like everybody else and we really love each other."
Sources for People magazine claim the couple's long-distance relationship played a key role in deciding to put their engagement on hold. "She's working on an album, he's working on his show, they aren't in the same state, it was just hard," a source said. "They both love each other very much and they want it to work. It's just been tough with the long distance." Another source added that their busy schedules show no sign of slowing down in the near future.
Gaga and Kinney met in 2011 on the set of Gaga's music video for "You and I." Kinney proposed to Gaga on Valentine's Day 2015. She was recently seen in Cabo San Lucas, Mexico, without her engagement ring, according to People.
Throughout their relationship, Gaga and Kinney have spoken very highly of each other. "At the end of the day, he's my best friend," Gaga told Ellen DeGeneres in 2013. "And having your lover be your best friend, I mean, it's the best thing ever. It's the best thing I can say about it."
"I'm a happy guy," Kinney said on the Today show in 2012. "I'm a lucky guy."
Reps for Kinney have yet to address the couple's split.