The Truth About Will Ferrell's Relationship With John C. Reilly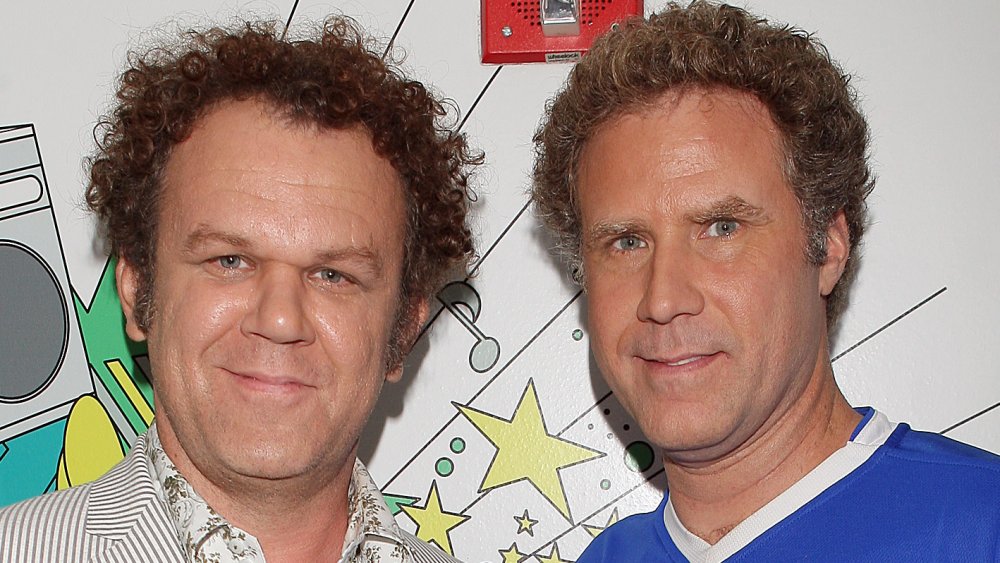 Scott Gries/Getty Images
Will Ferrell and John C. Reilly are two of the funniest men in Hollywood. They've teamed up for movies like Step Brothers, Holmes & Watson, Talladega Nights: The Ballad Of Ricky Bobby and Anchorman 2: The Legend Continues. The reason for the frequent collaborations? As far as Reilly is concerned, working together is their ultimate purpose. "The first time Will and I met, we knew we had something in common, and it wasn't until we actually got together to work we thought, oh, this is why we were put on this Earth, to make hijinks together," he told the Press Association (via Independent.ie).
Ferrell and Reilly are certainly not the only ones who have noticed the comedic chemistry between them. Actress Rebecca Hall, who appeared alongside the duo in their Sherlock Holmes-focused film, opened up about watching the comedic geniuses in action. "They really enjoy each other, it was really lovely to watch. Part of the reason why it works is because they really love each other's humor. You'd see them make each other laugh all the time and I think that's why it works, they're truly having lots of fun." 
The two actors obviously have a great time together onscreen, but what is their relationship really like once the cameras stop rolling? 
Will Ferrell and John C. Reilly truly are (quirky) BFFs in real life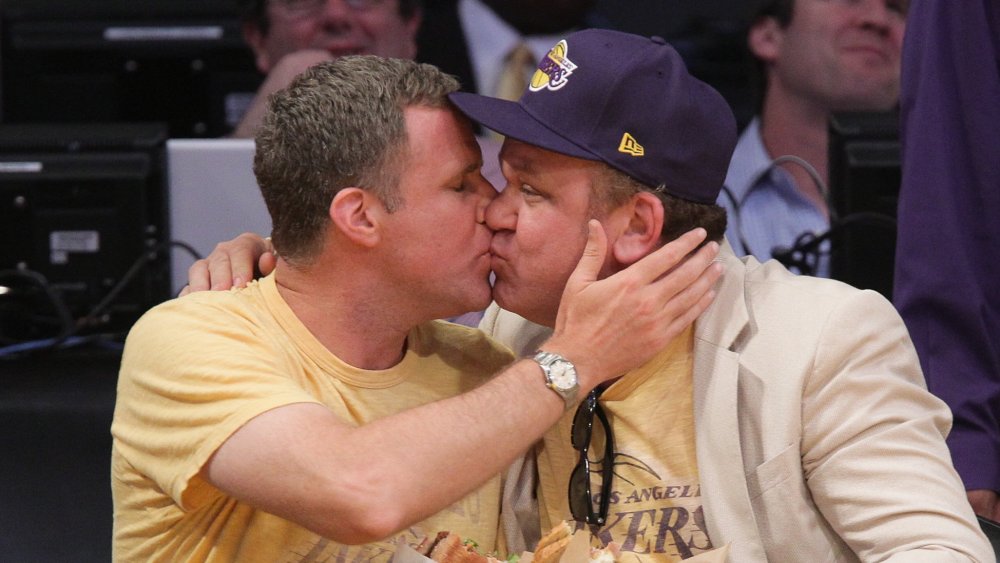 Noel Vasquez/Getty Images
Will Ferrell and John C. Reilly enjoy one of Hollywood's most enduring friendships. In 2018, the actors opened up about their relationship while sitting down together for an interview on Jimmy Kimmel Live. Reilly explained that they actually met on the West Side Highway and were introduced by fellow comedian Molly Shannon (how or why they met on a highway, we may never know). The two hit if off right away and their friendship aged like fine wine."Over time we, like, got to know each other better and better," Reilly said. He also noted that after they worked on Talladega Nights together, they "did develop quite a real relationship."
When asked by Kimmel what it is about each other that they like so much, Ferrell revealed a quirky fact about his friend. "One of the things I love about John is he has colorful expressions to announce when he's going to the bathroom," he said. Despite the fact that this might not be information that everyone is keen on hearing, the actor gave his favorite example, saying, "When John has to go number two — you've heard the term drop a deuce — he just says, 'Guess what, I gotta find my passport ... because I'm taking a trip to Düsseldorf." Or should that be Deuceldorf? You have to appreciate a friendship where that kind of thing is something that charms them both.