The Truth About Jason Momoa's Legendary Surfing Background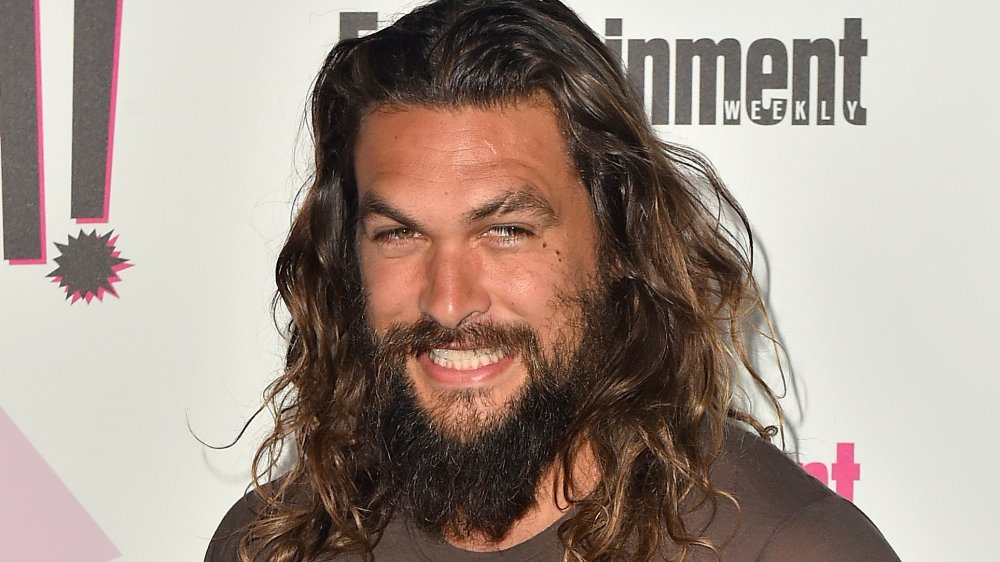 Jerod Harris/Getty Images
Thanks, in part, to Jason Momoa's oh-so memorable turn as Khal Drogo on Game of Thrones — not to mention the fact that he's just one of the show's stars who are gorgeous in real life — the actor has skyrocketed to fame in recent years. However, there are plenty of details that you probably don't know about the star, including the fact that before Momoa was famous, he was a 19 -year-old "folding t-shirts in a surf shop." While the fact that Momoa has a connection to the sea may not seem so surprising to fans who watched him master the water as Aquaman, it turns out that surfing is one of his true passions. "If you asked me what I wanted to be when I grew up, I wanted to be a surfer," Momoa said in a 2019 video titled Surfboards for My Ohana (family) that he shared on YouTube.
"I just grew up idolizing my uncles in Hawaii, and the legend, my uncle, Buffalo Keaulana, was the greatest to me," Momoa continued, referring to Brian L. Keaulana, a revered figure in the area. "His sons, Brian and Rusty, they took me under their wing; they showed me the way." While surfing is something he shares with his uncles and cousins, it's also something that helped him do something very special for his own father.
Jason Momoa enjoys riding the waves with his family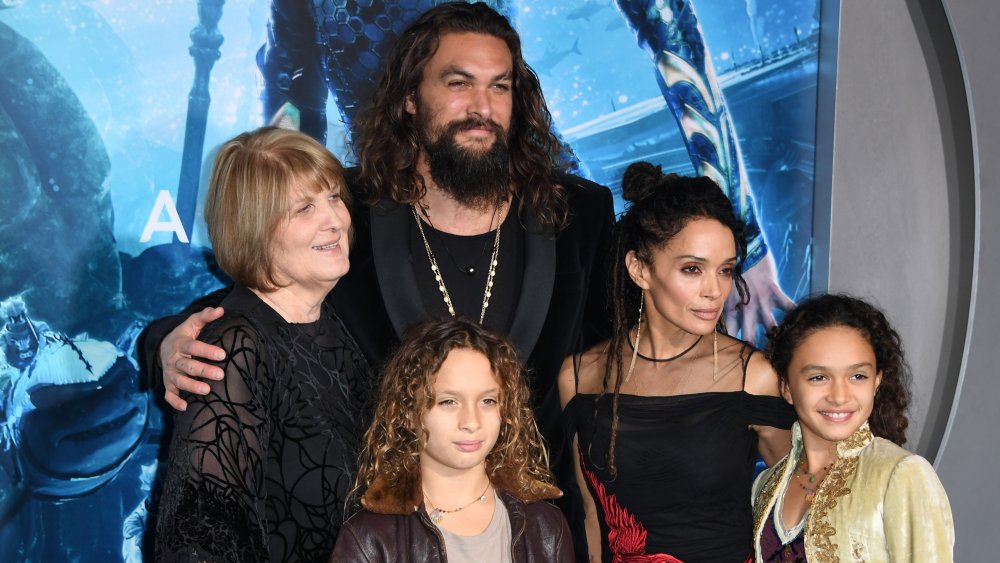 Mark Ralston/Getty Images
Jason Momoa, who now makes his own line of surfboards, not only revealed how his family introduced him to the sport, but also touched on the fact that he was able to help his own father learn how to paddleboard, which is a lot like surfing but involves paddling a large board instead of riding large waves.
"Even though I'm not the best surfer in the world, I did learn how to paddleboard at Makaha," Momoa said in his YouTube video. He also shared that paddleboarding offered his family something special when his father was no longer able to surf following an accident. "I had started paddleboarding and I brought it to him and that really reunited us so that we could surf together."
In his free time, Momoa also loves surfing with his own children, Lola and Nakoa-Wolf. However, it takes more than just hopping on a board to be able to enjoy the activity together. He opened up to American Way in 2017 about the fact that filming movies and being chased by paparazzi on the beach means that he has "to travel really far just to go surf with [his] kids. ... All so they can be on the ocean with their dad." 
Despite the obstacles, we're sure that Momoa's daughters appreciate every wave that they're able to catch with their famous (and obviously caring) father.