Chris Matthews Stunningly Announces Retirement, Leaves MSNBC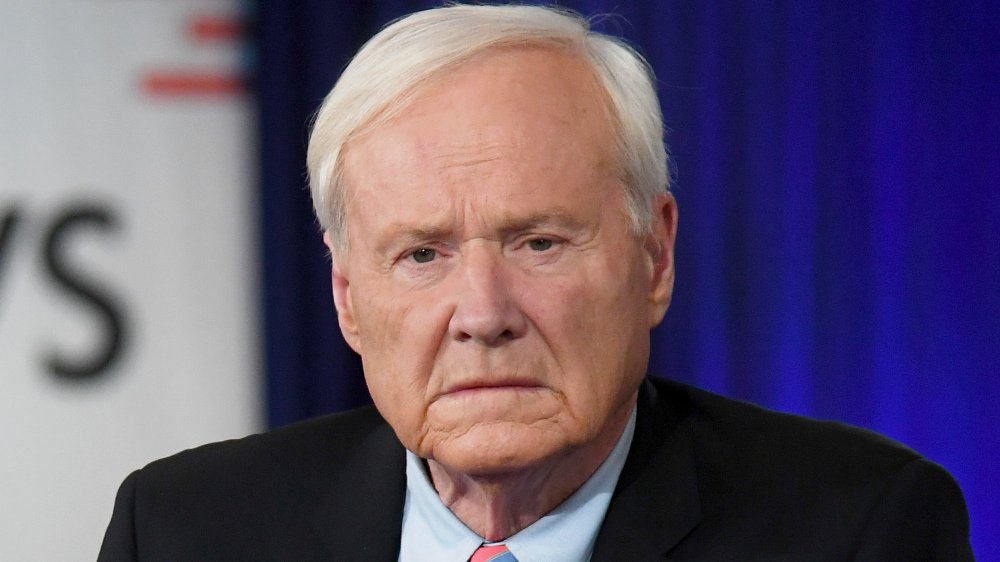 Ethan Miller/Getty Images
On Monday, March 2, 2020, longtime MSNBC Hardball host Chris Matthews unexpectedly announced his retirement on air. "I'm retiring," Matthews told viewers at the beginning of his show Monday night. "This is the last 'Hardball' at MSNBC, and obviously this isn't for lack of interest in politics. As you can tell, I've loved every minute of my 20 years as host of 'Hardball.'"
Given the abrupt nature of the announcement and his tone throughout, it certainly didn't seem like Matthews was thrilled to have to sign off for the last time — and he didn't even get to finish his final broadcast. Following the announcement, MSNBC aired a commercial and when Hardball returned, NBC correspondent Steve Kornacki took over, visibly taken aback. "Um, that was a lot to take in just now, I'm sure". Kornacki said. "And I'm sure you're still absorbing that, and I am, too."
An MSNBC insider reportedly told The Post that the news of Matthews immediate departure was kept under wraps until the very last minute. "The news was kept a secret at the network until around 6 p.m. on Monday when all the senior staff were informed Matthews would retire at the top of his show, at 7 p.m.," the insider said (via Page Six).
After 20 years, the veteran political anchor was given about two minutes to say goodbye. What led to Matthews immediate exit from a job he seemed to be so passionate about?
Chris Matthews' recent behavior likely led to his departure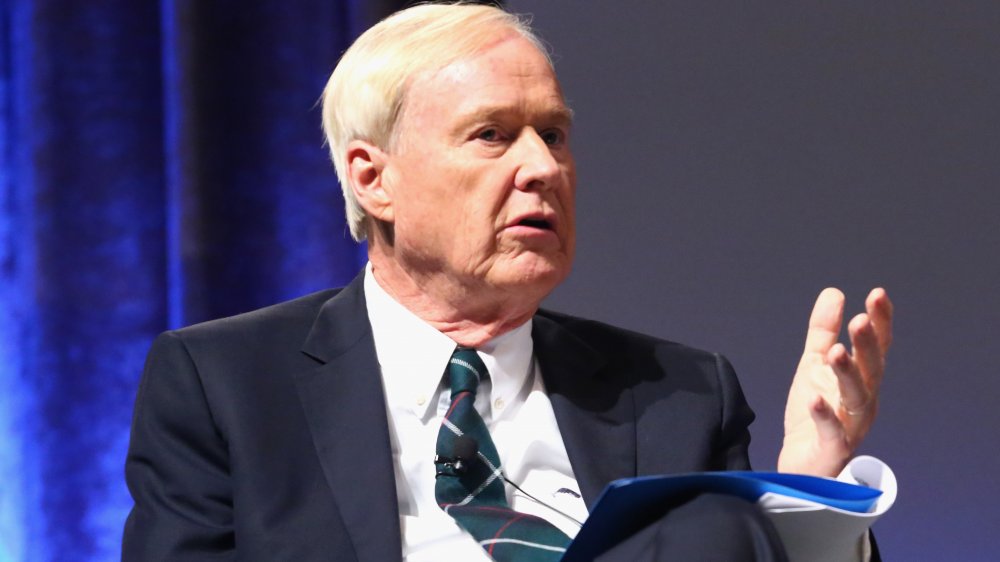 Astrid Stawiarz/Getty Images
Chris Matthews' shocking exit comes mere days after a slew of embarrassing on-air moments, including comparing presidential hopeful Bernie Sanders' campaign to the Nazi invasion of France. Matthews had also recently come under fire for his "condescending and disbelieving tone" during a recent post-debate interview with Democratic candidate Elizabeth Warren.
Additionally, on Feb. 28, 2020, GQ published an op-ed by journalist Laura Bassett titled: "Like Warren, I Had My Own Sexist Run-In with Chris Matthews." In the piece, Bassett wrote that Matthews "has a pattern of making comments about women's appearances in demeaning ways," adding that, at one point, before a televised discussion, Matthews had asked her "Why haven't I fallen in love with you yet?"
A source told The Post that the weekend before the Hardball host's retirement announcement, MSNBC network executive Phil Griffin told Matthews "he had to resign or retire immediately" (via Page Six). During his announcement, the political host apologized for past insensitive comments, alluding to some of what Bassett touched on in her piece. "Compliments on a woman's appearance, that some men, including me, might have once incorrectly thought were OK, were never OK," Matthews said, adding, "Not then, and certainly not today. And for making such comments in the past, I'm sorry." Bassett took to Twitter to seemingly comment on Matthew's announcement, writing, "It's about time."
According to Variety, the MSNBC show will likely have a "rotating group of anchors" fill in until the network names a permanent replacement.