The Staggering Amount Of Money Nicolas Cage Owed The Government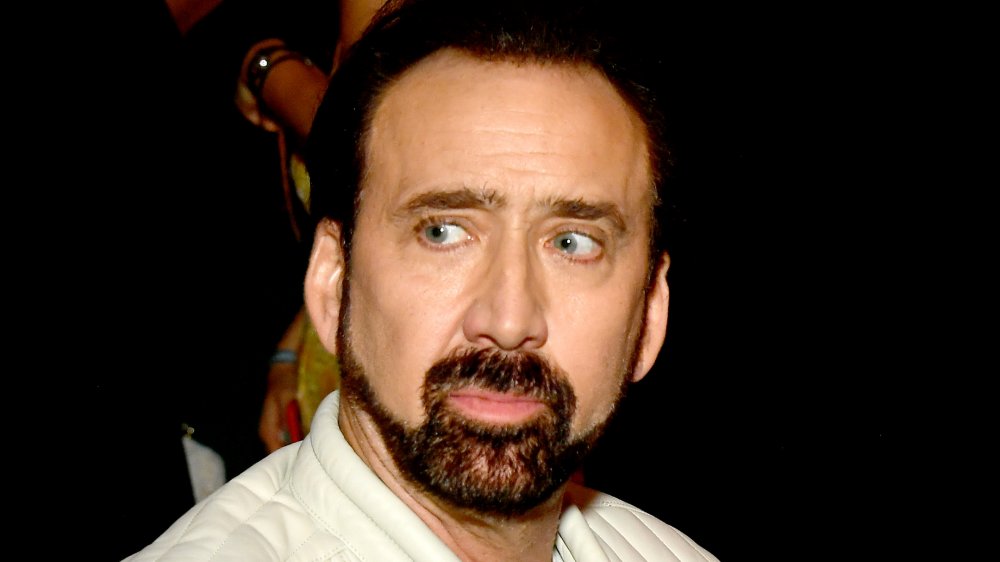 Rich Fury/Getty Images
Turns out recent college grads aren't the only ones drowning in debt for the foreseeable future. Rich and famous people can owe a fortune to the government, too. At least, Nicolas Cage does. 
According to a 2009 report by TMZ, the Ghost Rider star rode his way into the red, "allegedly stiffing the IRS out of $6,257,005 he owed in income tax from 2007. The federal tax lien reportedly indicated that Cage also owed an additional $360,545.84 accumulated over the course of three years, between 2002 and 2004. That would bring him to a grand total of $6,617,550.84 owed to the government, but it gets worse. Uncle Sam also had the National Treasure actor on the hook for $6,712,821.99 in unpaid taxes for 2008, per TMZ. That means he allegedly owed a whopping $13,330,372.83 in debt between 2002 and 2008. 
Cage has managed to reduce that staggering dollar amount. CNBC reported that instead of turning down work, he was "taking roles left and right to help pay off his debts," and by 2012, TMZ claimed Cage had knocked out about half of what he owed. 
Nicolas Cage sued his money man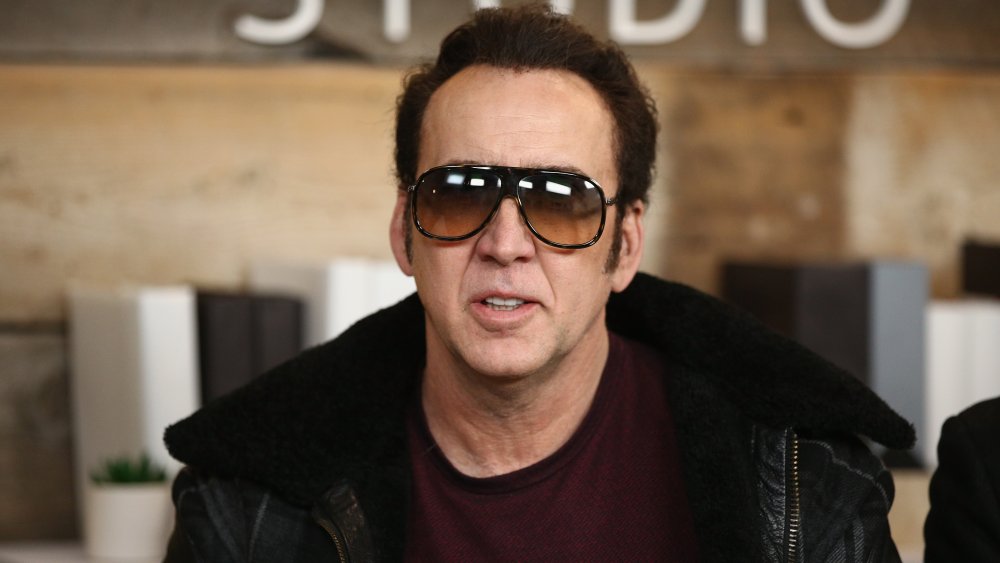 Rich Polk/Getty Images
That massive mound of debt prompted a legal feud between Nicolas Cage and his former financial manager, Sam Levin. According to TMZ, Cage filed a lawsuit blaming his spiraling financial situation on his money man and seeking at least $20 million. "Levin placed Cage in numerous highly speculative and risky real estate investments, resulting in Cage suffering catastrophic losses," the legal docs alleged. The actor also claimed Levin overcharged for financial services, failed to pay Cage's taxes, and didn't make the star aware of his dire financial situation until it was too late. 
In a countersuit, Levin said that was hardly the case. He claims Cage was already millions of dollars deep into debt when he hired Levin. In legal docs obtained by TMZ, Levin claims he warned Cage that he would have to earn $30 million annually to maintain his lavish lifestyle, but the actor allegedly didn't heed his financial manager's warnings and continued "shopping for high-ticket purchases," including "Gatsby-scale" parties, a dinosaur skull, an island in the Bahamas, and a pet octopus.
In a statement to TMZ, Cage said he intended to pay back everything he owed. "Over the course of my career I have paid at least $70 million in taxes," the Leaving Los Vegas star noted, adding that he was "under new business management" and well on his way to solvency.