The Truth About Sky's Relationship With Her Sons On Black Ink Crew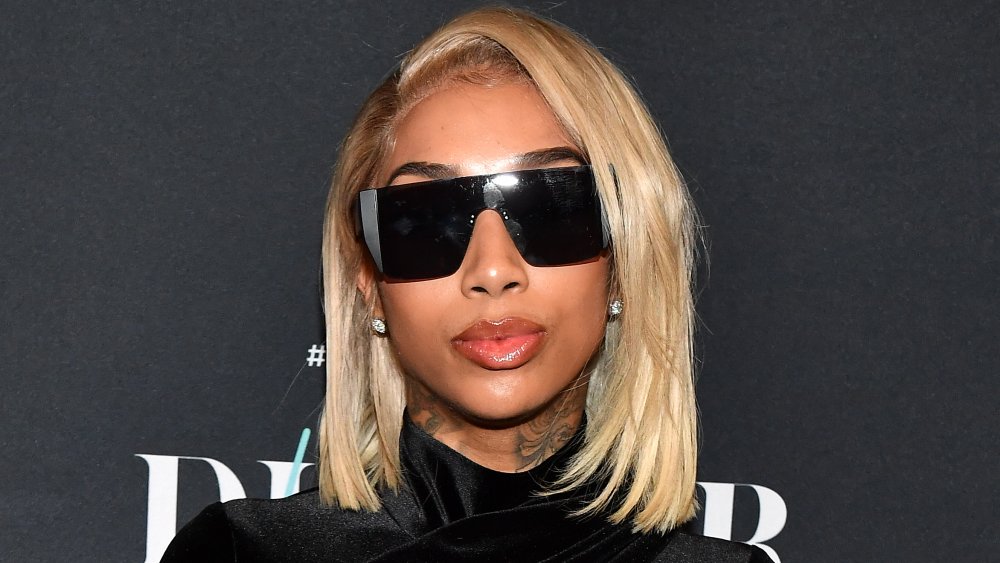 Paras Griffin/Getty Images
When VH1's Black Ink Crew debuted in 2013, little did we know what was in store for the tattoo artists of Harlem. Our favorite reality television show stars have come a long way — and audiences have been there for every twist and turn, including the shocking revelation that one castmember, Jakeita "Sky" Days, is the biological mother to two sons whom she put up for adoption.
News about her fraught and relatively new relationship with her grown children — Genesis and Dessalines (aka Des) — emerged during Season 3 of the show and created a tremendous amount of tension among the cast and the show's fans. Arguments, tears, reconciliations, and gut-wrenching words have ensued on the series, and Sky was even suspended after one particularly awful exchange. Let's dig a little deeper to sort out the truth about Sky's dicey dynamic with her kids.
Genesis will never forget when his mom left him
Sky Days gave birth to her sons, Des and Genesis, at a young age and choose to put them up for adoption. After many years apart, audiences watched her reconnect with the young men on Black Ink Crew. She spoke about her reason for pursuing adoption on camera. "I always was told that you [are] always supposed to do the best for your children," she reveals in a Season 3 episode. "I feel that I did."
Her sons don't necessarily see it that way. In fact, Genesis has grappled with feelings of abandonment, and he opens up to his uncle, Ceaser Emanuel, on an episode of the show. "She raised me for six years, and then she gave me up and walked out on me. I'll never forget that," he says, tears streaming down his face. It's heartbreaking to witness.
Ceaser eventually helps Sky and Genesis reconnect. "Time is something you can never get back, and I don't wanna waste no more time," he tells her on the show, as she breaks down in tears. "I wasn't even mad, I was just disappointed and now it's time to move on past the bulls**t and I know you my momma ... I love you for real."
Sky wishes she 'would have aborted' her son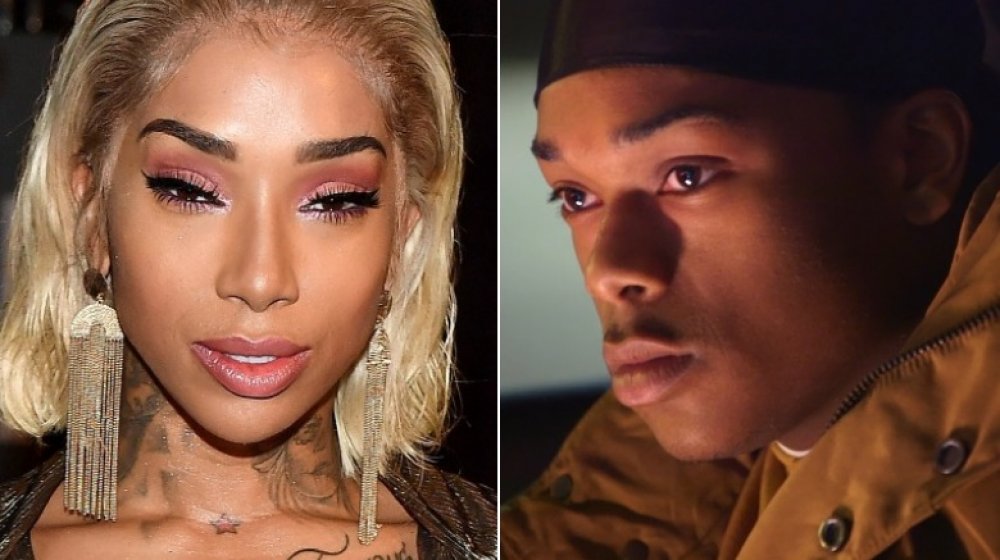 Paras Griffin/Getty Images, VH1
The heartwarming reunion between Sky Days and her eldest son, Genesis, did not create a lasting peace. In fact, Sky's relationship with her sons hit another rough patch and reportedly led to her suspension from Black Ink Crew.
According to an episode recap, via UrbanIslandz, Sky accused her youngest son, Des, of stealing from her. While seemingly trying to patch things up, Des and his mother almost come to blows instead. At one point, Sky even says on camera, "I wish I would have aborted you." And that's not all. She screams, "You're daddy don't want you! I don't want you!" 
Sky took a lot of heat for her words and actions, and she addressed the backlash on social media with her signature mix of attitude and sarcasm. "Y'all taking up for Des? That's nice," she spits, per UrbanIslandz. "...Listen, I said what I said." Alluding to the fight, she adds, "You know, that was a hard day for me in November, you know? I'm pretty sure it was hard for him too. But it happened. Like what the f*** you want me to do? God is working on me day by day, son. And it is what it is."